Epic Games has announced a new exclusive tournament where players from the console communities of the battle royale will be able to compete to be the best in the many servers of the game, and get a share of the big prize pool to be distributed among the top players.
As mentioned, only accounts and profiles linked to the Fortnite versions available on Nintendo Switch, Xbox and PlayStation platforms will be approved to be part of this, having some similarities to the previous Switch and Aloy Cups.
Console Champions Cup: Schedule
This special tournament will serve to kick-off a season of console-only events, running from 13-16th May, with times varying depending on the server you are playing. Dates will also depend on whether you are playing inside the Middle East region:
13th May: Round 1 (Middle East)
14th May: Round 1 (All Regions Except Middle East), and Rounds 2 and 3 (Middle East)
15th May: Round 4 (Middle East), and Rounds 2 and 3 (All Regions Except Middle East)
16th May: Round 4 (All Regions Except Middle East)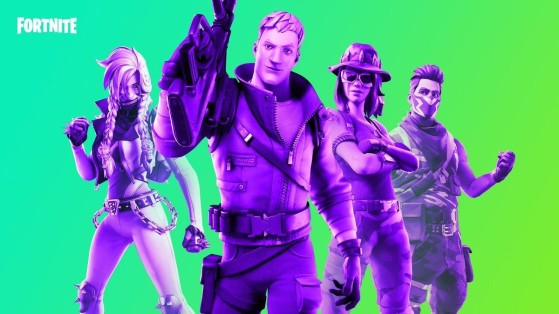 Console Champions Cup: Format
To participate, all players must be at least 13 years old, have the 2FA authentication enabled in their Epic accounts, the Fortnite account must be at least Lv. 30, and finally must have reached Champion League in Arena play.
This tournament will be played in Trios with all teams participating in a maximum of ten matches during the Round 1 session. Best teams will forward to Round 2, where rules will be applied in the same way, and the top teams will move on to Round 3, and lastly Round 4. The number of teams advancing will vary depending on the region.
As for the timings, the first three rounds will last approximately three hours, while for the fourth and final round, the first match will start ten minutes after the session window begins, and a new match will begin every thirty minutes thereafter. This means the quantity of matches for Round 4 will be of only six games.
The scoring system will be as follows:
Rounds 1, 2, and 3
Victory Royale: 25 Points

2nd: 20 Points

3rd: 16 Points

4th: 14 Points

5th: 13 Points

6th: 12 Points

7th: 11 Points

8th: 10 Points

9th: 9 Points

10th: 8 Points

11th: 7 Points

12th: 6 Points

13th: 5 Points

14th 4 Points

15th: 3 Points

16th: 2 Points

17th: 1 Point

Each Elimination: 1 Point
Round 4
Victory Royale: 30 Points

2nd: 26 Points

3rd: 24 Points

4th: 22 Points

5th: 21 Points

6th: 20 Points

7th: 19 Points

8th: 18 Points

9th: 17 Points

10th: 16 Points

11th: 14 Points

12th: 13 Points

13th: 12 Points

14th 11 Points

15th: 10 Points

16th: 9 Points

17th: 8 Points

18th - 24th: 5 Points

Each Elimination: 2 Points
Console Champions Cup: Prize Pool
After the conclusion of the Round 4, all teams qualified to this round will get a share of the prize pool of more than $ 250,000 USD, with the prizes varying on the server teams played. The total distribution will be as follows:
Europe: $ 112,350 USD
NA East: $ 58,050 USD
NA West: $ 25,425 USD
Brazil: $ 25,425 USD
Asia: $ 12,075 USD
Middle East: $ 12,075 USD
Oceania: $ 5,550 USD

You can check on the full distribution of placements and some other details and rules on the tournament on the official Fortnite website.
Don't forget to follow our coverage on new events, guides, updates, and more on this battle royale in our dedicated Fortnite section.