Back in December 2020, Epic Games unleashed the all-in-one Fortnite Crew subscription service. For just 11.99 USD, you get access to the current Fortnite Battle Pass, 1,000 V-Bucks, as well as some unique cosmetics. It appears that Epic Games is planning on expanding the Fortnite Crew subscription service further with some massive upgrades, including the possibility of the subscription service being bundled with streaming services.
Fortnite Crew possible upgrades
As spotted in a recently-updated survey, Epic Games is asking players what they would like to see in the Fortnite Crew subscription service in the future.
Possible features being surveyed by Epic Games includes an XP multiplier for Fortnite Crew subscribers. There are also Crew-exclusive challenges with Battle Pass level rewards, and custom matchmaking options. There's also a mention of Save the World content, account profile flair, special offers and much more.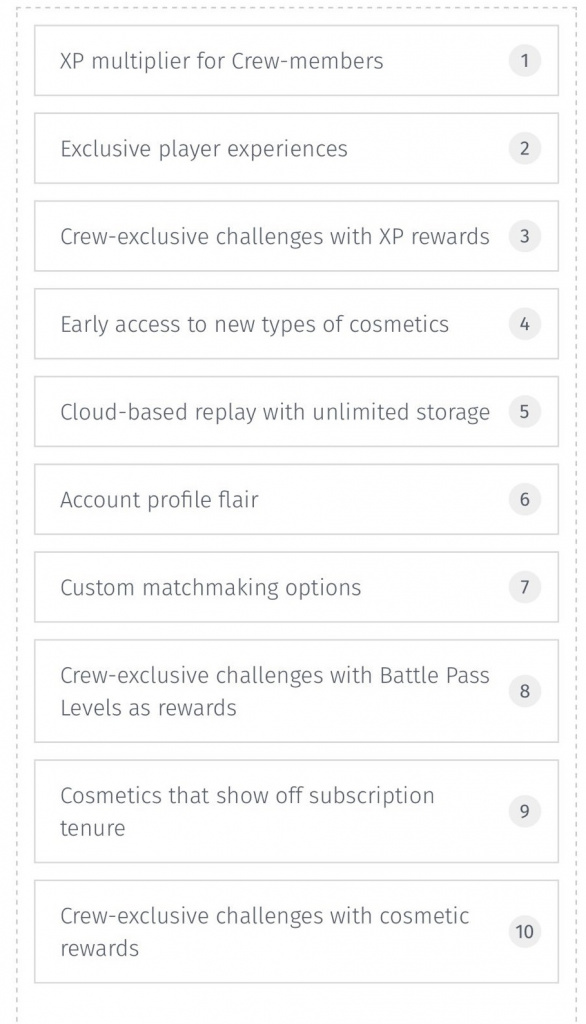 (Picture: Ryanon120FPS)
The updated survey was spotted by Ryanon120FPS and shared by a known dataminer and leaker, iFireMonkey.
Fortnite Crew streaming service bundles
Epic Games has in the past, already partnered with Disney+ for two months of the streaming service. Now, it appears Epic might be planning to branch out even further.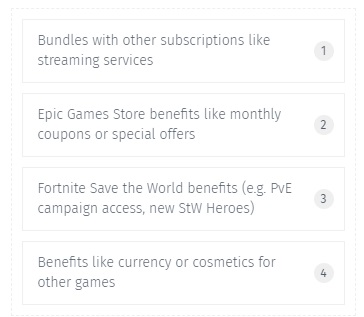 (Picture: Ryanon120FPS)
At the time of writing, no Fortnite Crew streaming service bundles have been confirmed, as Epic Games is only testing the waters with this survey. It is, however, exciting to think that we might see Fortnite Crew bundled with the likes of Netflix.
Keep in mind not all, or even any of these future Fortnite Crew features could make it into the game. This is, at the time of writing, still just a survey from Epic Games, asking players which type of new features they would want to see.