DreamHack Anaheim is one of the biggest Fortnite tournaments in the competitive calendar, now in its second year, the 3-day event boasts a 0,000 prize pool and some of the world's best Fortnite players are expected to head to California including Fornite World Cup winner Emil "nyhrox" Bergquist Pedersen and Dominick "UnknownxArmy" Green - who is currently dominating the FN competitive scene using a controller.
The solo tournament is open to anyone who is at DreamHack festival in Anaheim Convention Centre in California.
The tournament is played exclusively on LAN and participants need to be over the age of 13 - a restriction that will stop a number of professional Fortnite players from competing (CHILL, it's a joke). 
There are three stages to the tournament, an open session, Grand Final qualifiers and then the Grand Final itself, more on all that below. 
The action kicks off this weekend and runs from 21-23rd of February, the winner will take home $30,000.
DreamHack Anaheim is a massive three-day LAN party and tech expo, players bring their own computers or consoles and a number of tournaments are run across games like Warcraft, Halo, Magic: The Gathering and Madden 20 NFL.
Who will be at DreamHack Anaheim?
Some of the best Fortnite players in the world will be making their way to Anaheim. DreamHack Winter champion - Merijn - will be making his way stateside to try and retain his DreamHack crown. He'll be joined by EU powerhouses benjyfishy and MrSavage
From North America, its a who's who of top Fortnite pros with Bizzle, UnknownxArmy, Dubs, Epikwhale, Reverse2k, Clix, Cented, and Khanada just a few of the players confirmed for the event.
 
Format / Schedule

Credit: DreamHack
DreamHack Anaheim is a solo tournament played in three stages.
The first stage is open for everyone, the best 200 from each heat will advance to Stage 2. There are two different Stage 1's - blue and yellow. These will be played on Friday and Saturday.
A player can sign up for both of these two. Players will play up to ten (10) matches in each heat and the best 200 players will advance from each heat. Players who have advanced can not play additional heats.
Stage 2 will advance 100 players to the Grand Final. Players will play up to ten (10) matches and the top 100 will advance.
Stage 3 will see the 100 players play an eight (8) game series with a winner declared. Sunday's Grand Finals are expected to start at 11:00 AM PST.
Tickets are still available for the event so if you can get yourself to California and you fancy your chance at playing against the world's best you can pick up festival passes from the DreamHack website.
Point System
Each elimination gives 5 points with no cap.
| | |
| --- | --- |
| Position | Points |
| 1st | 60 |
| 2nd | 53 |
| 3rd | 49 |
| 4th | 47 |
| 5th | 46 |
| ... | ... |
| 50th | 1 |

Prize Pool Distribution
| | |
| --- | --- |
| Position | Prize (USD) |
| 1st | 30,000 |
| 2nd | 15,000 |
| 3rd | 13,750 |
| 4th | 12,500 |
| 5th | 11,250 |
| 6th | 10,000 |
| 7th | 9,250 |
| 8th | 8,500 |
| 9th | 7,750 |
| 10th | 7,000 |
All players that reach Sunday's Grand Final will receive a cash prize for the full prize pool distribution refer to the DreamHack website. 
Fortnite DreamHack Anaheim - How To Watch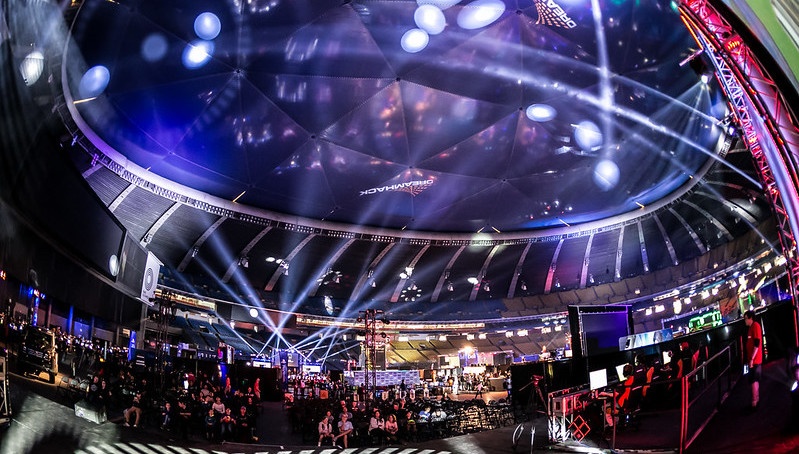 Credit: DreamHack
Unfortunately, there will be no live broadcast for the event but the organisers have promised us recap clips post to the official DreamHack Twitter account.
Players will also be able to stream their POV live on Twitch meaning there are plenty of ways to watch the action. Aussie Antics do a great job of bringing together all the players' streams together and is the best way to watch the tournament.
If you want to stan the controller players you can tune into UnknownxArmy's Twitch channel.