Only days away from Easter, Epic Games is getting into the Spring mood with a mix of annual holiday content. Images have been popping up all day long from various social accounts showing five brand-new Easter skins amongst other seasonal loot.
The Easter content doesn't stop there, as popular outlets suggest a potential return of certain holiday weapons, as well as Easter skins from previous seasons. With only days to go, here's everything you need to know ahead of the Fortnite Chapter 2 Season 6 Easter update.
Leaked Fortnite Easter skins coming soon
Fortnite content creator, Happy Power, revealed that these five new Easter skins could be coming as part of the v16.10 update. The new Easter skins are rumored to hit the Fortnite store soon as well as Easter skins from previous Fortnite seasons.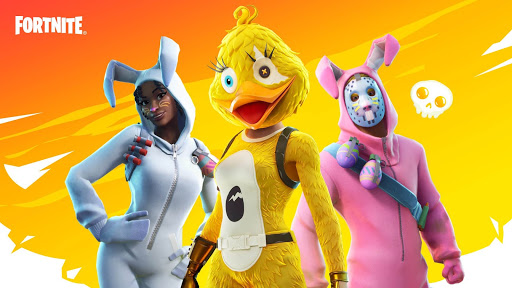 (Picture: Epic Games)
A nice touch from Epic Games for some gamers who may not have had the chance or V-bucks to purchase the seasonal skins the last time around.
The Egg Launcher is back
In addition to the cosmetics, v16.10 could also feature the return of the Egg Launcher, a popular and multi-dimensional weapon from previous seasons.
The Egg Launcher can of course be used as an offensive weapon, as it launches projectiles which bounce and explode. However, many gamers also found it useful as a mode of transportation.
Similar to the Rocket Launcher, players in a squad can use the eggs as a quick launch to get up and over a hill or fort.
We'll keep you up to date with all the latest information surrounding Fortnite's Easter events, as well as any other updates to Epic Games Battle Royale.