To celebrate the arrival of Inter in Fortnite, the Nerazzurri will partner with Epic Games to hold the first-ever Inter Fortnite Cup.
In the latest of many Fortnite crossover events, Epic Games has partnered with 23 football clubs from all around the world to bring football outfits and emotes in Fortnite.
One of those teams is legendary Inter Milan.
"Inter's appearance in Fortnite underlines our club's commitment to increasing its presence in the world of esports," said Luca Danovaro, Chief Marketing Officer of Inter Milano. "The new generations and their interests are of paramount importance to Inter and being a part of Fortnite, the world's largest video game, is a significant achievement."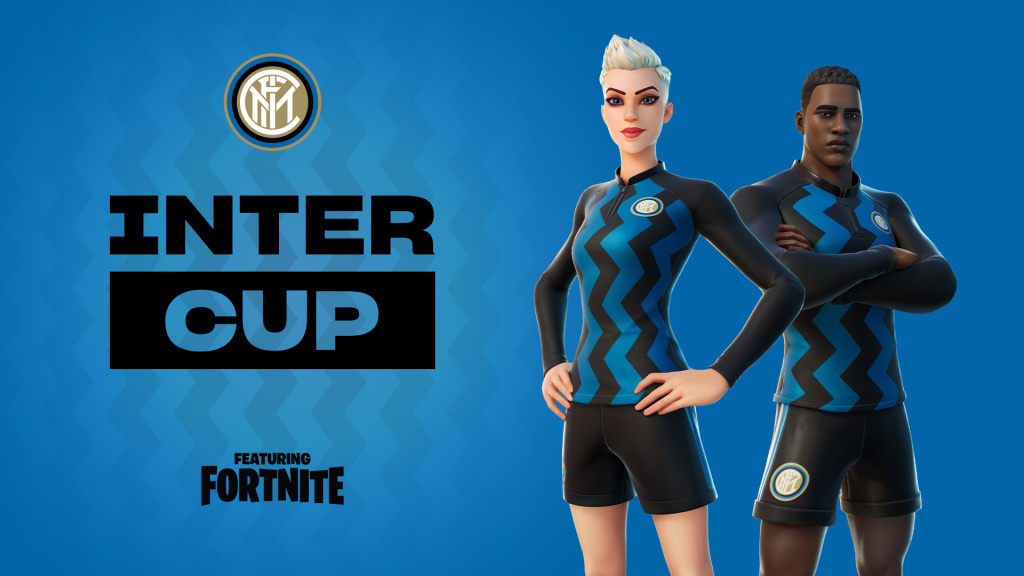 (Picture: Epic/Inter)
These outfits will officially be available in the Item Shop starting 24th January, but if you are a fan of Inter Milan, you will have a chance to earn them a few days earlier, and for free!
Inter is joining forces with Epic Games, and together, they will hold Inter Fortnite Cup.
Here's everything you need to know about it.
Fortnite Inter Cup Schedule
Fortnite Inter Cup is a one-time event and it will be held on 21st January.
The event starts at 6 pm CET and ends at 8 pm CET.
Fortnite Inter Cup: How to join
Fortnite Inter Cup is an open-to-public event, but only for the Europe region.
To register for the tournament, follow this link.
Fortnite Inter Cup Format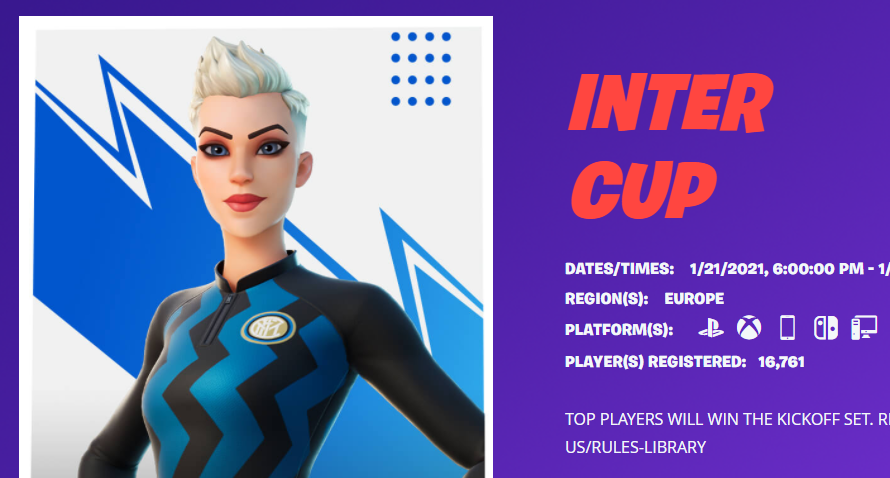 (Picture: Epic/Inter)
Fortnite Inter Cup is a duos tournament, and the players will be rewarded based on the in-game leaderboard.
The scoring is as follows:
Victory Royale: 20 points
2nd: 15 points
3rd: 13 points
4th - 5th: 10 points
6th - 10th: 8 points
11th - 15th: 7 points
16th - 20th: 6 points
21st - 25th: 5 points
26th - 30th: 4 points
31st - 40th: 3 points
41st - 50th: 2 points
51st - 75th: 1 point
Fortnite Inter Cup rewards
The top 50 duos (top 100 players) will earn early access to Inter outfit in all its variants for free.