Epic Games have released a new dance on Fortnite, and it's kicked up a bit of drama. The Freewhelin' Dance is almost, move-for-move, precisely like the one performed by Ana Coto, an actress and dancer, in her viral TikTok video.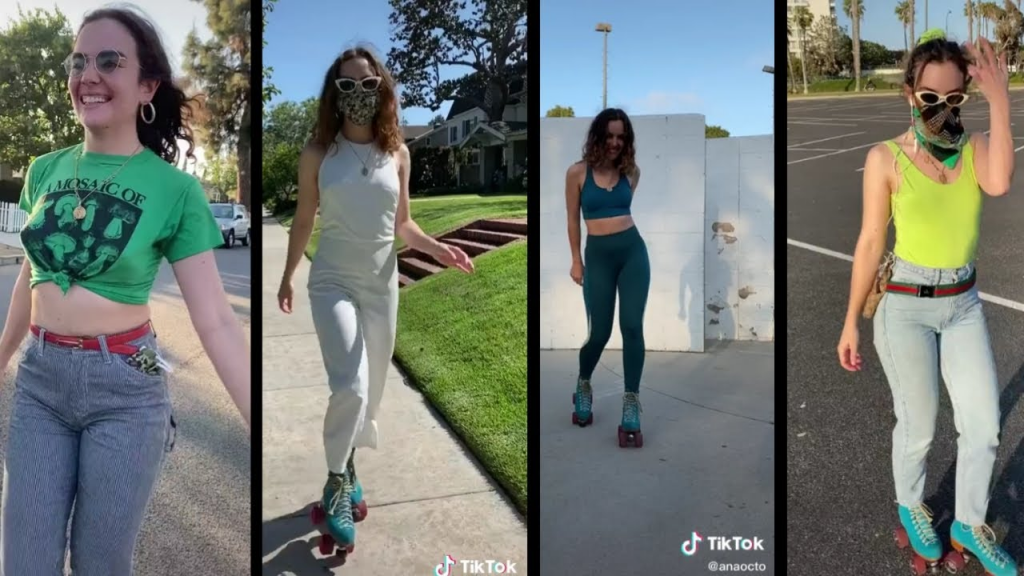 (Picture: Ana Coto)

Understandably, she's less than impressed, and she posted the video again, this time with a side by side comparison, along with the caption "@fortnite flattered but no dance credit?"
Ana Coto isn't the only one to feel that way. Comparisons have circulated and shared on Twitter, to the point where it's gained global attention and sparked a lot of discussions.
It would be great for Fortnite to disclose how they handle emotes that are lifted from viral dances. It's not clear. They introduced Renegade into the game last month and credited Jalaiah. Did they also pay her? Other pop culture dances in the game have no credits. https://t.co/ojzjGnZtzi

— alex medina (@mrmedina) August 6, 2020
However, it's not the first time something like this has happened. Epic Games has drawn, let's call it inspiration, from popular dance moves in the past. The floss dance is eerily similar to Backpack Kid.
Similarly, the fresh dance is exactly like Alfonso Ribeiro's "Carlton Dance" in The Fresh Prince of Bel-Air. 
Hell, even the default dance is practically Turk's "Poison Dance" in Scrubs.
It's also not the first time they've come under fire for doing it. Alfonso Ribeiro even sued them, claiming they blatantly stole his dance moves and recreated it in the game. However, he voluntarily dropped the case after being denied copyright over the dance.
Still, it's not a good look for Epic Games and Fortnite, and their track record for "poaching" other people's moves is growing, regardless of whether it's legal or not.
To make things a little weirder, Epic Games recently implemented a dance called The Renegade based on a TikTok dance, and they even acknowledged the creator. What's more, they held an official TikTok dance contest earlier this year in which the winner gets their dance made into an emote, and they even recently announced the winner.
Grab a friend and groove to the music with these smooth moves by @tiktok_us Emote Royale Winner, Michael (TikTok: michaelmejeh).

Pick up the new Verve Emote for free when you login between now and July 29 8 PM ET pic.twitter.com/pB2FmpFSga

— Fortnite (@FortniteGame) July 28, 2020
So why haven't they given credit where credit's due this time to Ana Coto? It could have been carelessness, in which she deserves an apology and some acknowledgement. But it could have easily been something more sinister. Regardless, it's become a hot topic on social media, and it might not fade anytime soon.