With the release of the Fortnite Season 8 Cubed update, Mythic and Exotic weapons have returned once again in the game. In case you have started playing Fortnite from Season 7, Mythic and Exotic weapons are some of the most powerful guns that can't be looted from the ground. Instead, you can snag them by purchasing from NPCs or defeating them.
The Fortnite Season 8 commenced with a bang, adding a number of new NPCs and even a cluster of old citizens from the previous season. With that in mind, Epic Games has enabled the purchase of Mythic and Exotic weapons across the revamped Fortnite Island. However, coming across the buying spots of these weapons is a tedious task unless you know their exact location. Hence, this guide lists out all the Mythic and Exotic weapon locations in Fortnite Season 8.
Mythic and Exotic gun locations in Fortnite Chapter 2 Season 8
As a rule, Exotic weapons can only be procured by exchanging Gold Bars with certain NPCs. Thus make sure you have enough resources in your inventory before initiating a trade. On the other hand, Mythic weapons can easily be acquired by hunting down specific NPCs on the Island.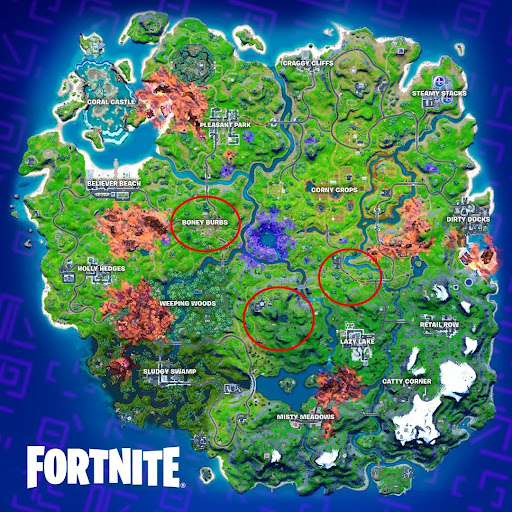 Here's a list of every Mythic and Exotic gun location in Fortnite Season 8:
Chili Chug Splash: Sold by The Brat for 210 gold bars at Fork Knife Food Truck, or found inside Loot Llamas

Mythic Sideways Rifle: upgrade Sideways Rifle using Monster Cube Parts

Marksman Six Shooter: sold by Wrath for 400 gold at Deep Woods Dish

Mythic Sideways Minigun: upgrade Sideways Minigun using Monster Cube Parts, or dropped by Cube Assassin

Chug Cannon: sold by The Brat for 400 gold at Fork Knife Food Truck

Dragon's Breath Sniper Rifle: sold by Pitstop for 400 gold at Boney Burbs

Shadow Tracker Pistol: sold by Dusk for 400 gold south of Primal Pond

Slone's Burst Assault Rifle: Defeat Doctor Slone north of Compact Cars

Venom Symbiote: Symbiote capsule randomly drops at the start of the match

Carnage Symiote: Symbiote capsule randomly drops at the start of the match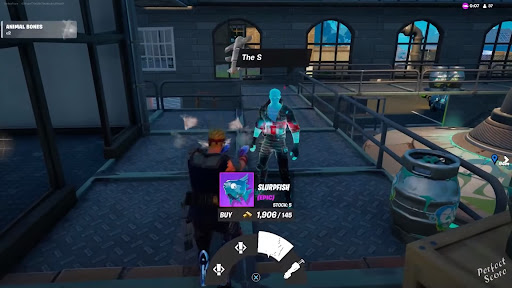 We know there are very few Mythic and Exotic weapons available in the game at the moment compared to Fortnite's previous Season 5 and Season 6. 
However, as per the latest reports and leaks, we are relatively sure that the devs will include more powerful weapons soon in the ever-growing Fortnite's weapon pool. We'll also update this guide in the future once new Exotic and Mythic guns are introduced in the game.
So there you have it, what you need to know about finding Exotic and Mythic in Fortnite Season 8.
In the meantime, check out our dedicated section for everything Fortnite, from news to leaks, guides, drama and more.
Featured image courtesy of Epic Games.