Chapter 3 of Fortnite continues along with Epic Games showing no signs of slowing down the content. The ultra-popular battle royale is constantly evolving with its ever-growing player base, and the game developers have made great additions to keep the title relevant.
Some of the most popular promotions over the years have been the major crossover events featuring some of the world's biggest stars. Professional athletes, stars from the music industry, and so many others have already featured in Fortnite.
We're now set for our next major drop as an up-and-coming tennis star is set to join the fight. Check out all the details of the Fortnite Naomi Osaka Icon Series including the release date, Naomi Osaka Cup, and more.
Fortnite Naomi Osaka Icon Series - Release date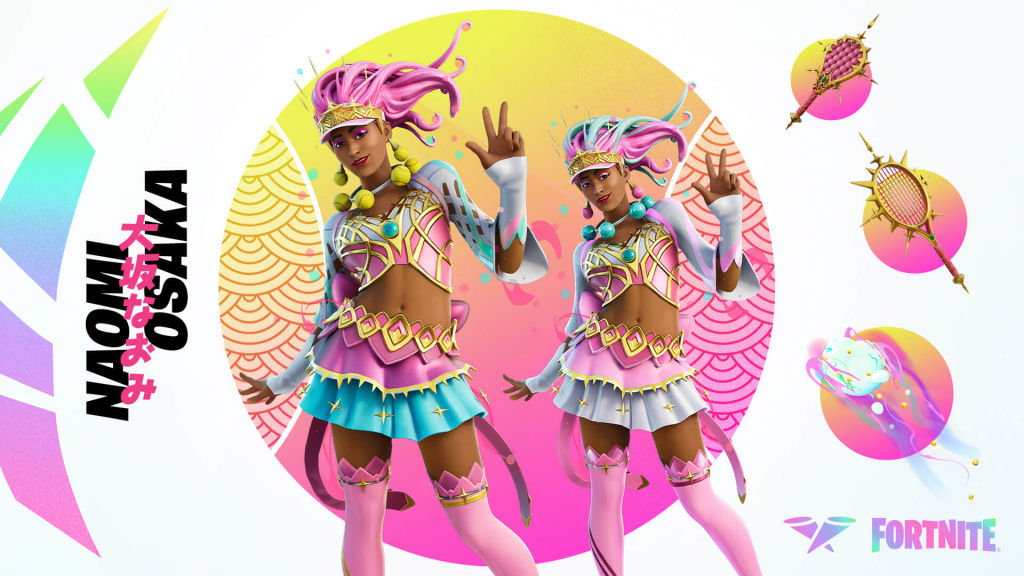 Already a tennis superstar at the age of 24, Naomi Osaka is a name that rings bells around the world. She's enjoyed supreme success already with 7 career titles and has already held the #1 in the world ranking spot.
Now making her way into the world's biggest battle royale, the Naomi Osaka Fortnite Icon Series drop features multiple styles of some awesome gear including outfits and other cosmetics. Players will have the opportunity to purchase the items, as well as a limited number who will win them in competitive play.
Here's the entire Naomi Osaka Fortnite Icon Series drop:
Naomi Osaka Outfit (additional 'Court Queen' alt style)
Royale Racket Pickaxe
Royale Racket Backbling
The Queen's Cloudcarriage Glider
Serve Stance Emote (included with the set)
The Naomi Osaka Fortnite Icon Series gear will be available for purchase in the Fortnite Item Shop beginning 3rd March at 7 pm ET (12 am GMT). No word has been given on the price yet but players can expect individual outfit items to be available for purchase, as well as a bundle including all items which should be between 1,200-2,200 V-Bucks.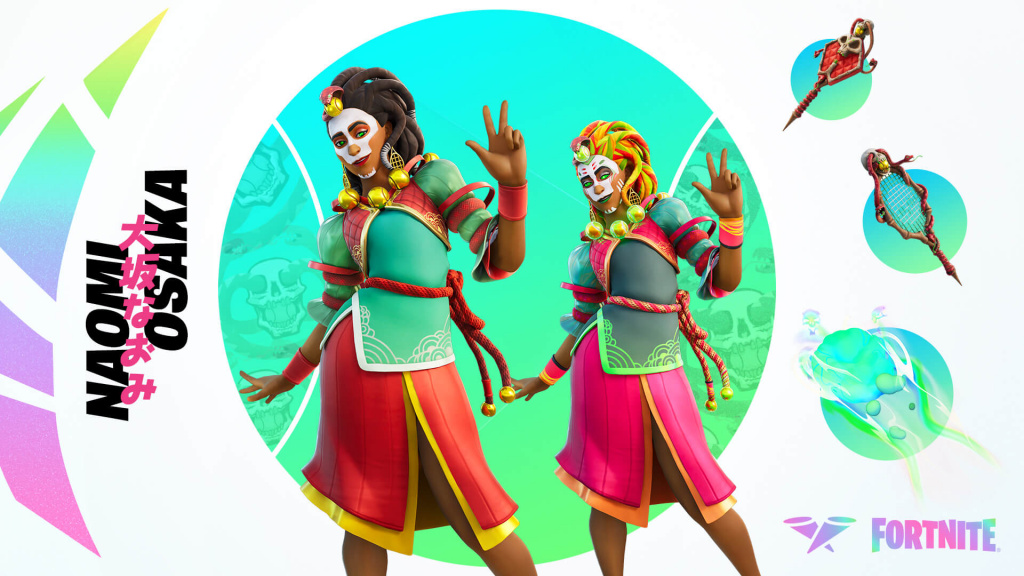 Naomi Osaka Cup - Fortnite Solos
Taking place the day before the drop, the Fortnite Naomi Osaka Cup will go live beginning 2nd March. Players can compete in up to ten matches within their region's three-hour time window for a chance to win the Naomi Osaka Icon Series gear before it goes live in the Item Shop.
Points scored will be a result of placement in the ten matches, as well as eliminations. Winners will receive the Naomi Osaka Outfit, Dark Priestess Naomi Outfit, Royale Racket Pickaxe/Back Bling, and Portalforger Paddle Pickaxe/Back Bling, and everyone who scores at least eight points will unlock the Forbidden Ace Spray.
Make sure to check out the rest of our dedicated Fortnite page for all the latest challenges, updates, and more as Chapter 3 rolls along.
Featured image courtesy of Epic Games.
---
For more Fortnite news be sure to check out our dedicated section, or some of our Guides & Tutorials, just below:
Fortnite Guides - All Fortnite Redeem Codes | When Does Fortnite Chapter 3 Season 5 Start?|All Fortnite Twitch Drop Rewards| How To Make Your Own Fortnite Skin |
Fortnite Events - Fortnite Winterfest 2022 | 
The Best Fortnite Creative Codes - Best Edit Course Codes|Best Prop Hunt Codes|Best Zombie Map Codes
Featured image courtesy of Epic Games.