The NBA decided to change up their playoff format this season, adding in a brand new play-in tournament to precede round one. Matching their spark of ingenuity, Epic Games has decided to celebrate with their own new NBA promotion.
An event dubbed The Crossover brings basketball's best into the Item Shop and Fortnite Creative. The promotion also features Team Battles, a unique experience that will represent all 30 NBA teams in Fortnite.
NBA skins and cosmetics
Following the inaugural play-in tournament for the NBA Playoffs, Fortnite is unveiling all-new NBA skins to celebrate the postseason. Starting 21st, May 2021 at 8 pm ET, gamers will be able to suit up and represent their hoop squad.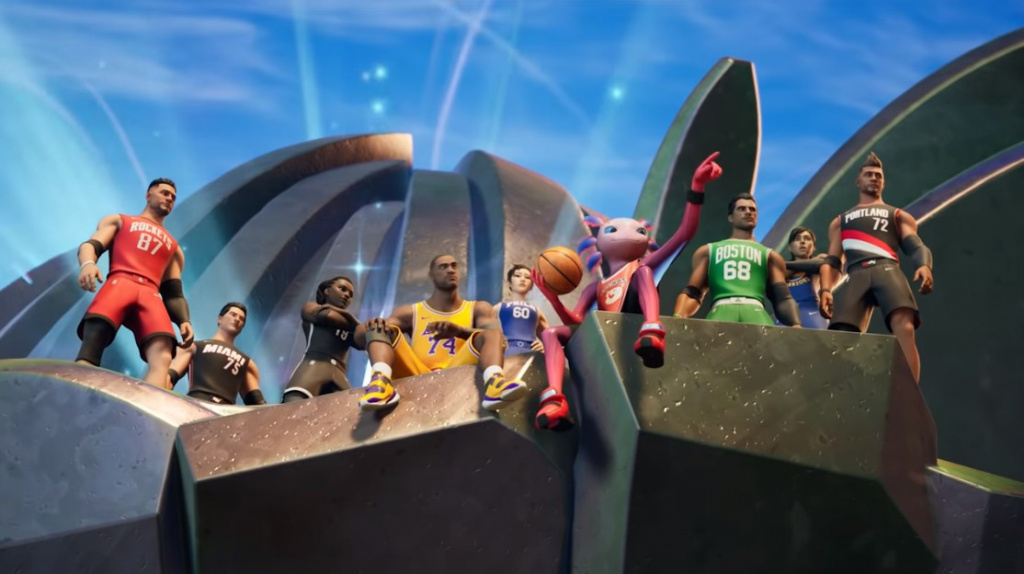 (Picture: Epic Games)
The outfit is titled In the Paint, and it will contain uniforms for all 30 NBA teams. Also available will be the Shoot & Score Pack to get the Hookshot Emote and Mini Hoop Back Bling, which can feature the logo of any NBA team.
Additionally, there will be a Dribblin' transversal emote if you're looking to keep up with the theme.
Fortnite x NBA Team Battles
Lining up with the end of the NBA play-in tournament and the start of the official Playoffs, The Crossover will feature a five-day competition featuring all 30 NBA teams. Officially taking place 19-23rd May 2021, sign up to support your favourite NBA team and you'll have a chance to earn additional rewards.
Fortnite x NBA Team Battles will consist of a series of challenges to be completed, each will grant points for the team you have chosen to represent. At the conclusion of the event, teams with the highest totals will be granted V-Bucks and the exclusive NBA Championship Trophy back bling.
You can sign up here to choose your team and start completing challenges.