It's always exciting to see what's coming next to Epic Games' ever-popular Battle Royale, Fortnite. Generally, we get leaks thanks to dataminers when a new update hits. However, this leak revealing several Fortnite concept skins comes from a recent Epic Games survey, where the developer teased possible skins coming to the game. 
Fortnite leaked concept skins
At this point in time, the leaked skins are concept pieces, and some of them might never make their way into the game. 
A recent Fortnite creator's survey asked for opinions on the concept skins, and it is important to note as concepts, they have not officially been confirmed.
With that disclaimer out of the way, you can check out an image shared by HYPEX featuring all the leaked concept skins.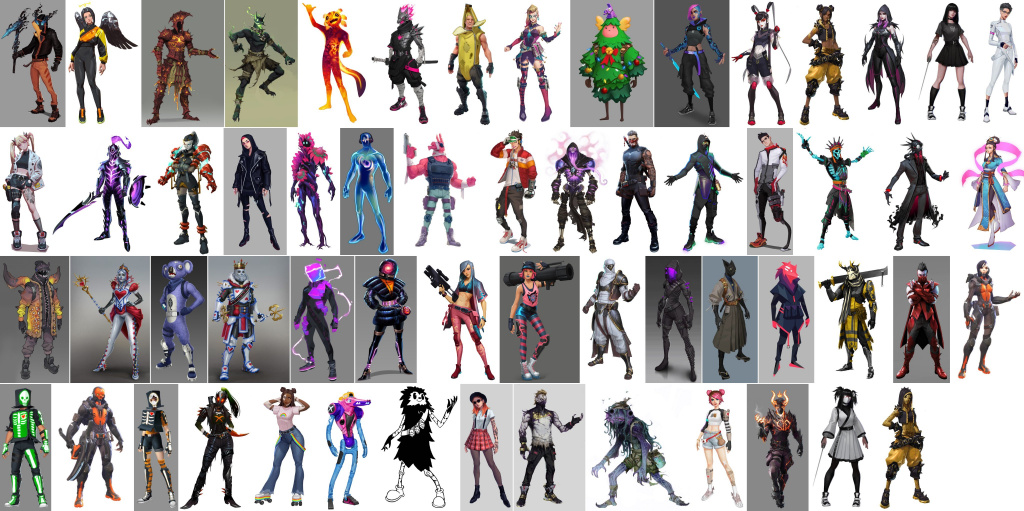 (Picture: HYPEX via LeakySussed)
LeakySussed first came upon all these concept skins leaked by Epic Games in a survey and shared them on Twitter.
Some of the Fortnite skin concepts shown were made by artists in the community. Dataminer iFireMonkey explains: "In a new survey from Epic Games, a LOT of concepts are shown, some of these are even related to concepts made by artists in the Fortnite community."
"There is a chance we could see these coming to Fortnite in the future since it IS being shown in a survey."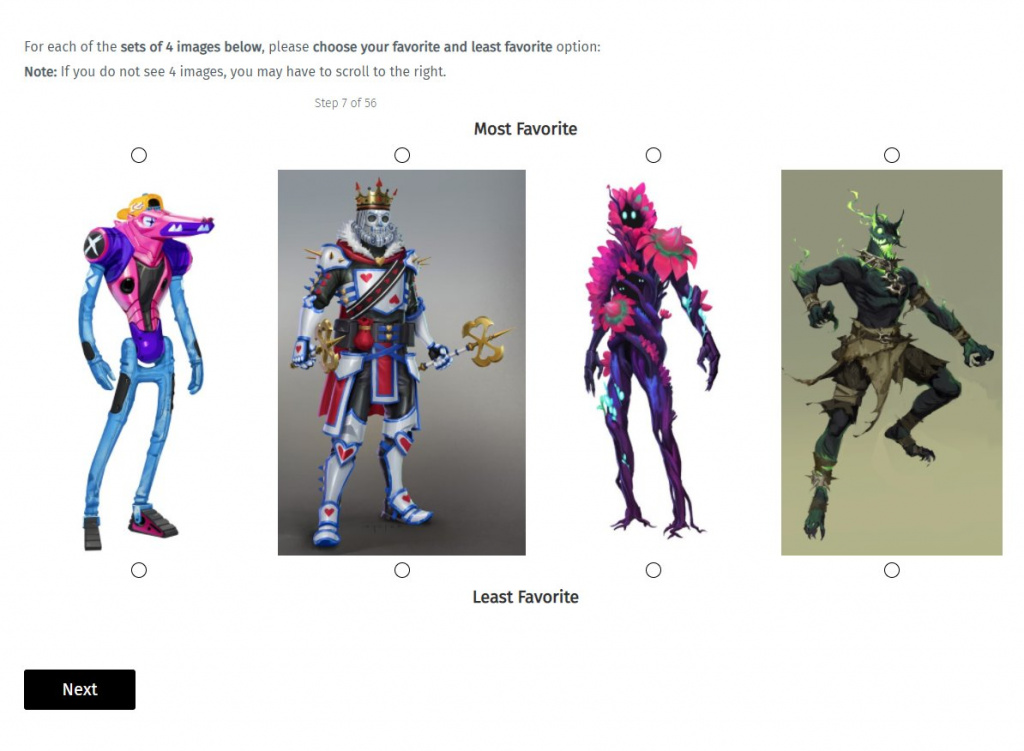 (Picture: iFireMonkey)
It remains to be seen if some or all of these skins will one day make their way into Fortnite. Remember, these are just concept skins at this point, and Epic Games might not even release any of them but that does seem a bit unlikely.
Stay updated on everything around Fortnite with our dedicated section.