There's already a whole lot of XP for Fortnite players to acquire with the 
Fortnitemares challenges
. However, for the weekly challenges, the show must go on. There's a total of eight Fortnite Season 4 Week 10 challenges for players to complete, with a whopping 200,000 XP up for grabs. 
Fortnite Week 10 Challenges: How to complete
The Fortnite Week 10 challenges will go live on 29th October at 13:00 GMT. You have until 5th November 2020 to complete these challenges, and thereby make more progress on your Battle Pass.
First up, you need to know what the Fortnite Week 10 Challenges are. Check out the list below.
Search Chests at Upstate New York (7)
Eliminations at Lazy Lake (3)
Collect Metal from Slurpy Swamp
Catch fish at Heart Lake (1)
Eliminate opponents by hitting them with vehicles
Drive a boat from The Fortilla to The Authority in less than 4 minutes
Ride 20,000 meters in a vehicle
Deal damage to opponents at Sentinel Graveyard
To complete the Fortnite Season 4 Week 10 challenges seem relatively simple. However, you might be confused as to where Upstate New York and Heart Lake is on the map.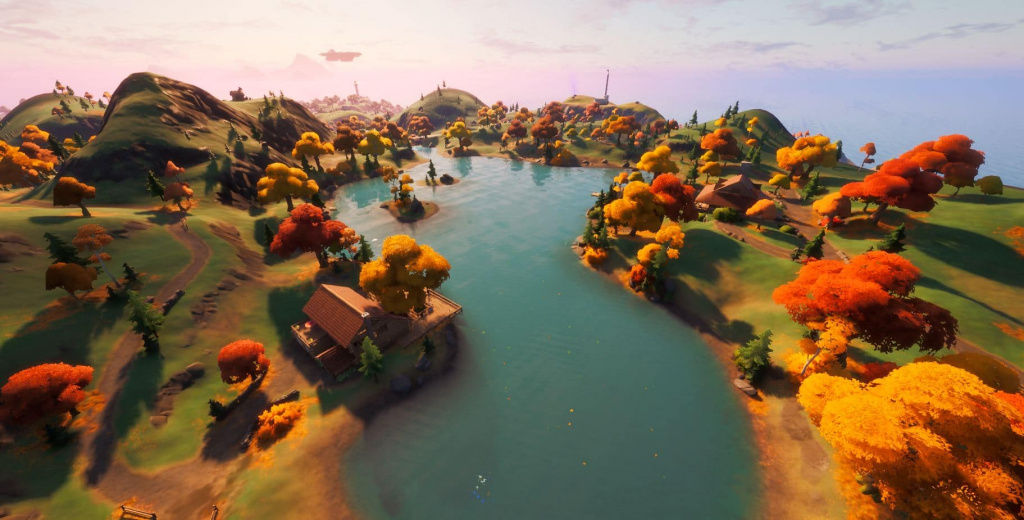 Heart Lake (Picture: Epic Games)
Both these locations are actually in the Stark Industries POI. Upstate New York is the whole Stark Industries POI, with the Stark Headquarters obviously being the best place to search for chests. Heart Lake is, well, the lake in the centre of the piece of land.
You can either fly or drive around for the "Ride 20,000 meters in a vehicle" challenge. Then, for the challenge of Eliminating opponents by hitting them with vehicles, the easiest way is to land at Stark Industries, right on a car, hop in and start running players over, as this will be a highly-contested area with a whole lot of bodies to try and hit.