The final
Fortnitemares
challenge opened up this week, and you have until 3rd November to complete them all for some tasty XP. We show you how to find the Witch Shacks in Fortnite, and how you can complete more than one Fortnitemares challenge while you are at it.
Fortnite Witch Shacks challenge
There are a total of seven Witch Shacks in Fortnite right now, and you have until 3rd November to find them all.
You simply need to visit these Witch Shack locations to earn some nice XP towards your Battle Pass.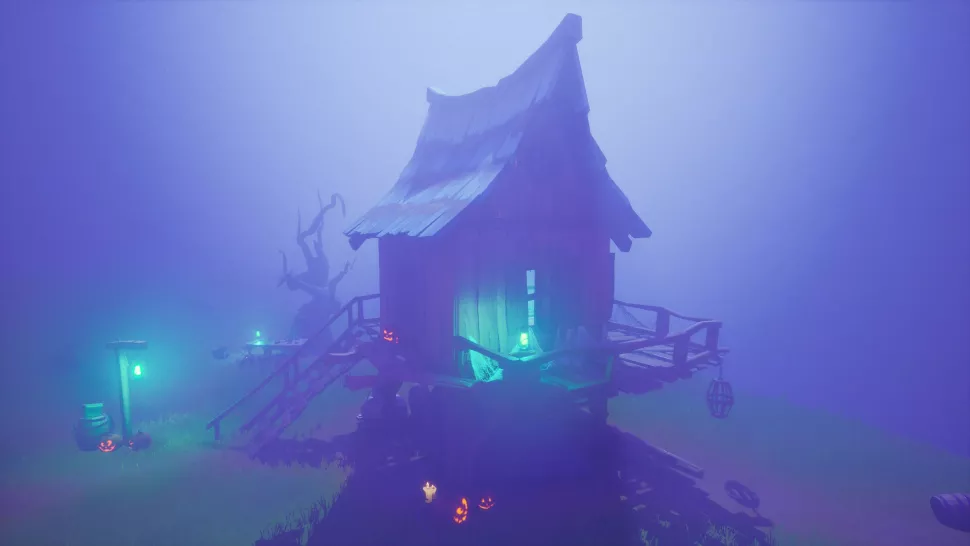 (Picture: Epic Games)
You can find the Witch Shacks in Fortnite by following the directions below.
North of Doom's Domain along the road, roughly halfway to the end of the map close to Homely Hills.
West of the Sweaty Sands POI, very close to the friendship monument.
North-East of Lazy Lake POI. Close to the Gas n' Grub gas station.
Just North-West of Salty Springs POI.
Directly West of Sweaty Sand, close to  Fancy View.
Behind the two snowy mountains South-East of Catty Corner close to the edge of the map.
South-East of Steamy Stacks POI across the river.
At the start of a match, you can simply jump off the Battle Bus and head to one of these locations. 
Fortnitemares Challenges: How to complete two at once
With the Fortnitemares challenge tasking you to visit the Witch Shacks locations, you can knock another challenge off your list.
Simply put, there are Witch Brooms around each Witch Shack location, which means you can pick up, and make your way to the next location with haste. 
This is a great thing for those only now jumping into the Fortnitemares challenges, as another of the Halloween-inspired challenges tasks you with travelling 100 meters on a Witch Broom.
Check out the video from YouTube channel Perfect Score below, showcasing all the locations.