With the Fortnite Zero Crisis event putting an end to Chapter 2 Season 5, Epic Games has unleashed the Fortnite v16.00 update on 16th March 2021. Alongside all the new content for the ever-popular Battle Royale title, there's also a shiny new Fortnite Battle Pass for Season 6, as is tradition. In this article, you can find all the information about the Fortnite Season 6 Battle Pass, from all the tiers and rewards to the price and even the end date.
Fortnite Season 6 Battle Pass: All tiers & rewards
There are 100 tiers of content to grind through in the Fortnite Season 6 Battle Pass.
With a variety of outfits, cosmetic items and much more to unlock, players will have to complete those weekly challenges and play a tonne of matches to unlock it all.
Neymar Jr. is coming soon in Season 6 (Picture: Epic Games)
Below, you can check out all the Fortnite Season 6 Battle Pass tiers and rewards you will be able to unlock throughout the season.
All images below via dataminer iFireMonkey.
Tier 1 to 7: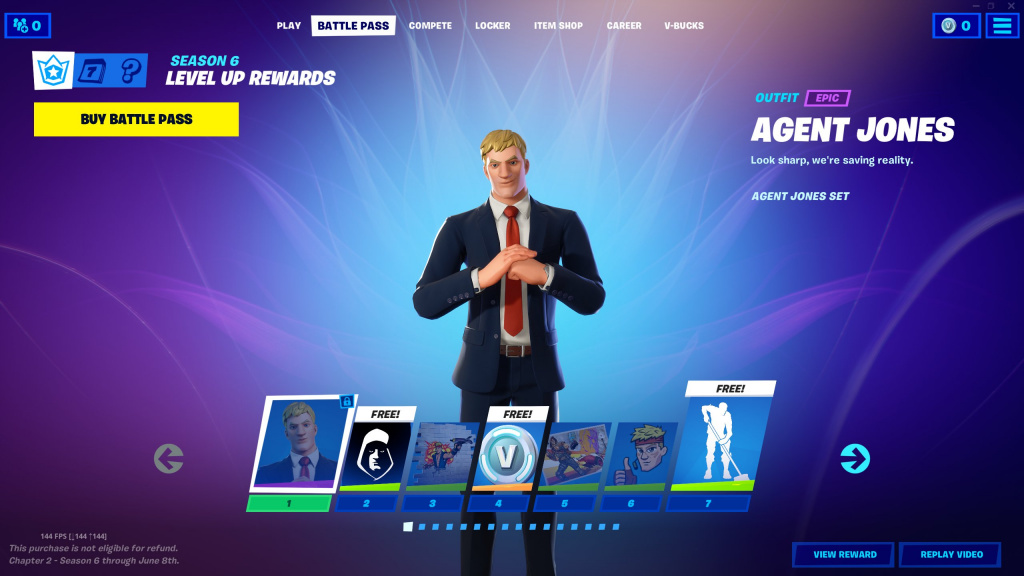 Tier 8 to 15:
Tier 16 to 22: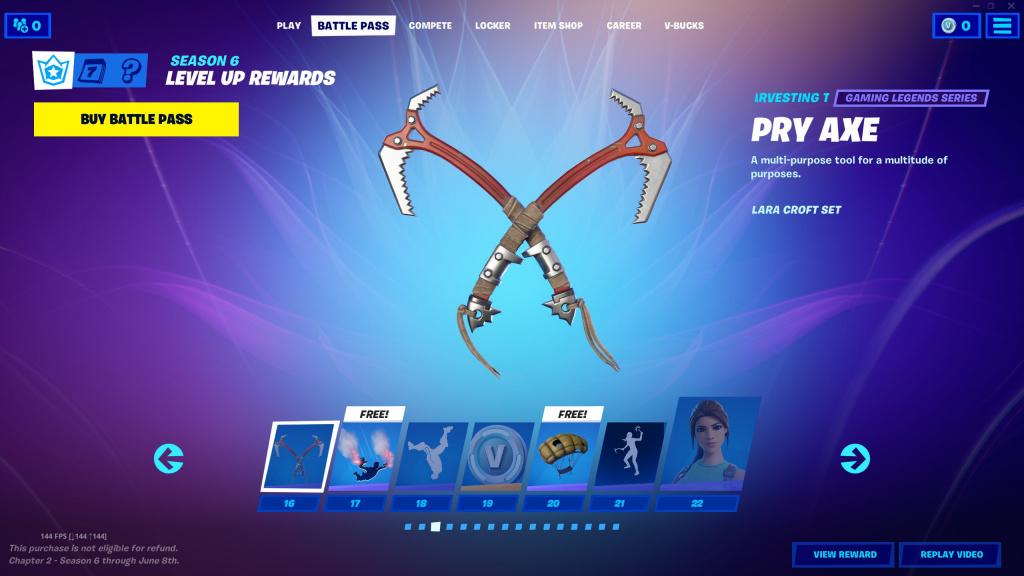 Tier 23 to 29: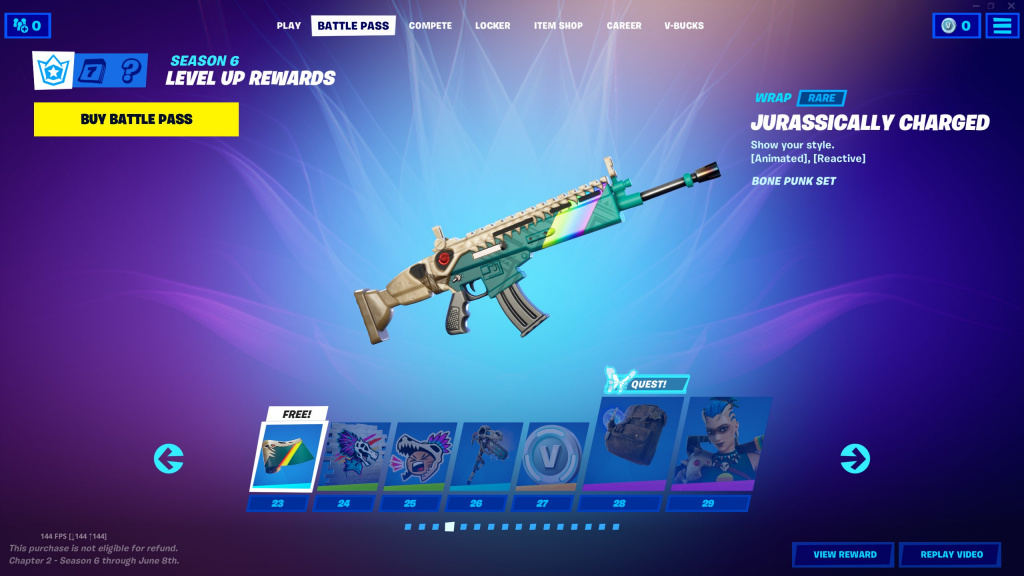 Tier 30 to 37: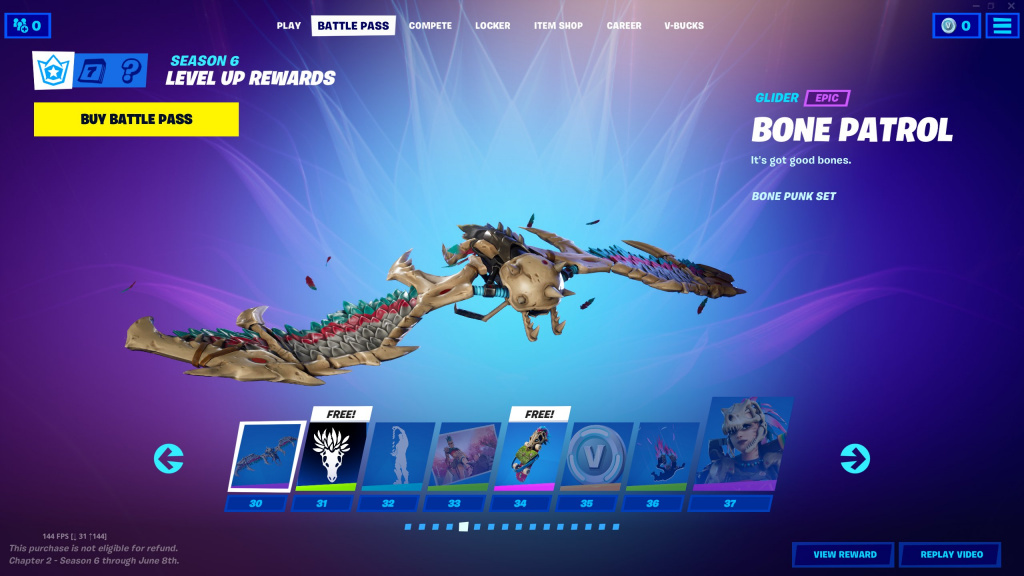 Tier 38 to 45: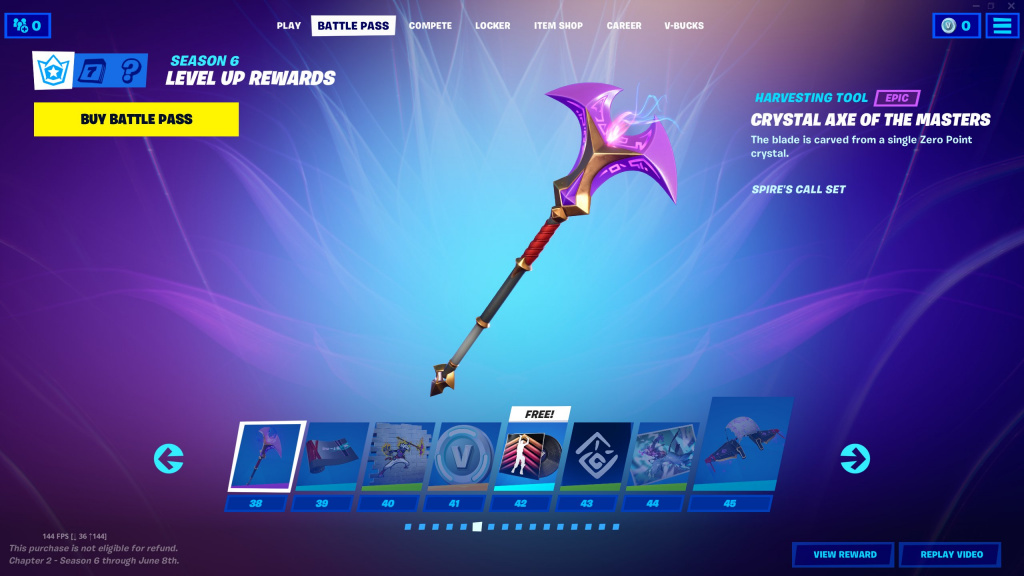 Tier 46 to 53: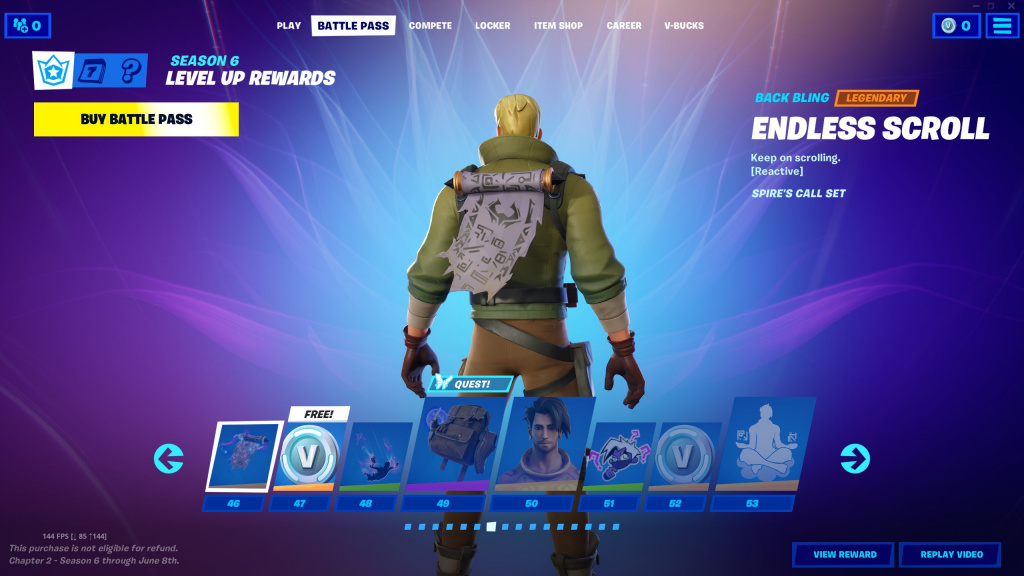 Tier 54 to 61: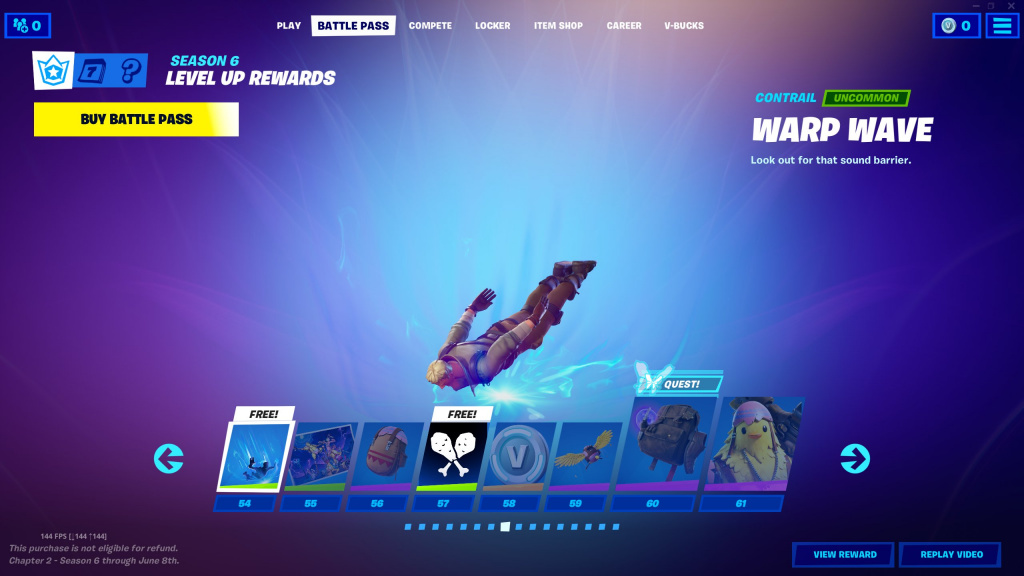 Tier 62 to 69: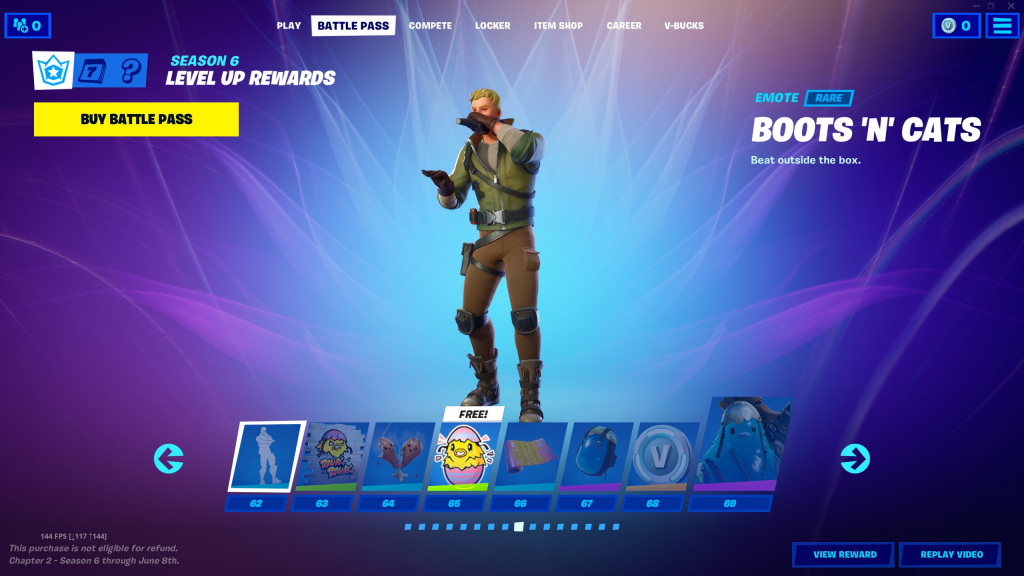 Tier 70 to 77: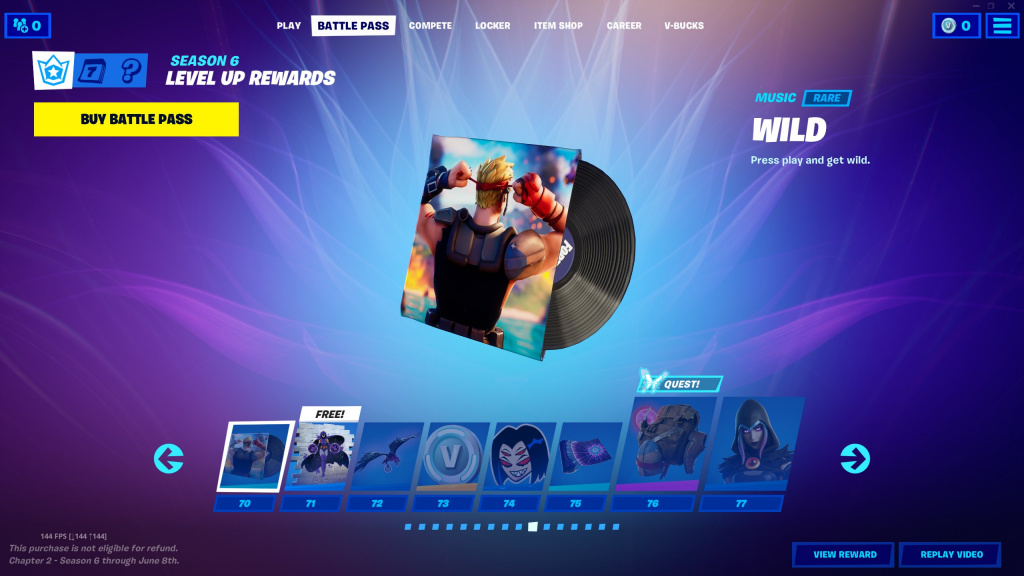 Tier 78 to 85: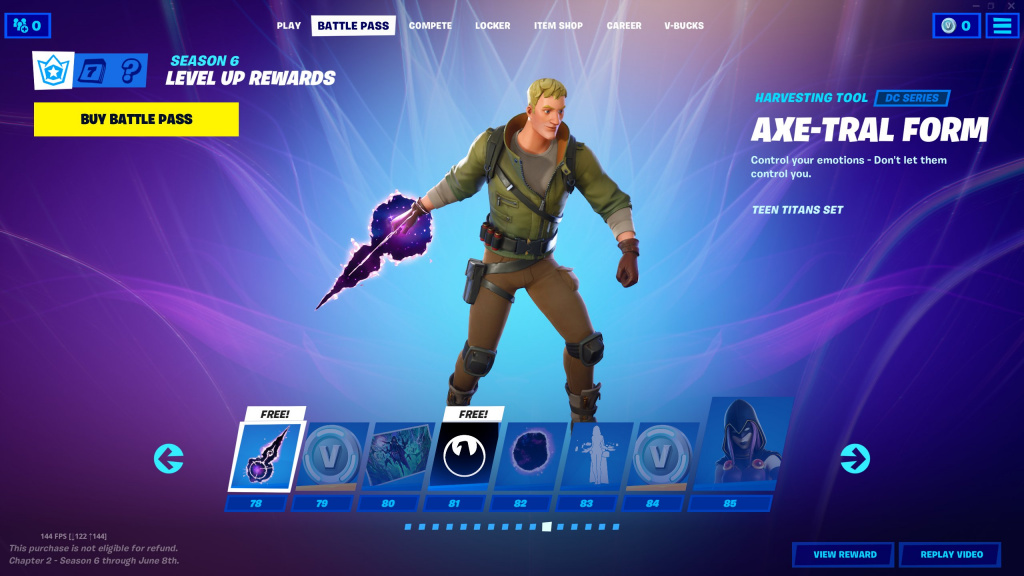 Tier 86 to 93: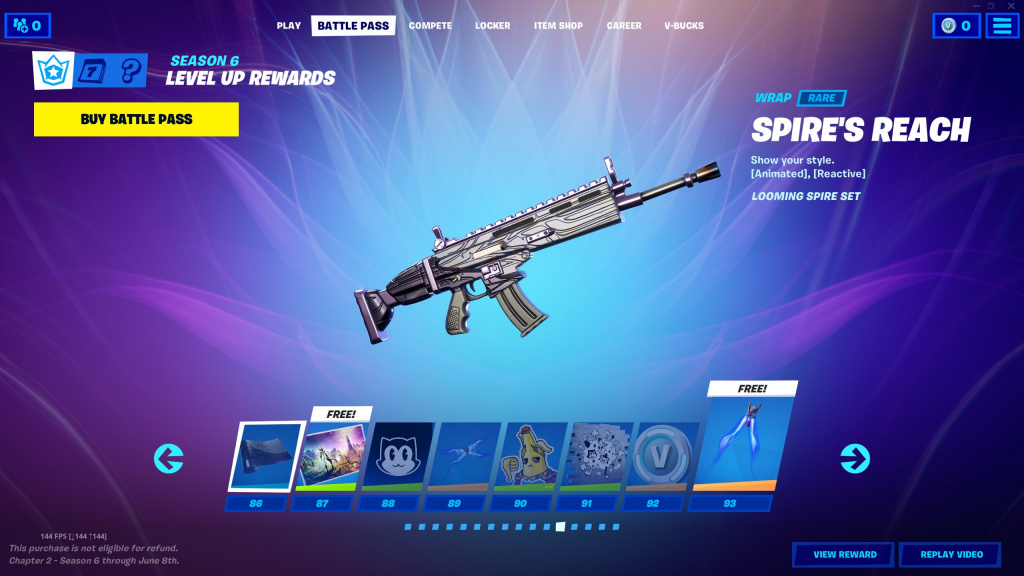 Tier 94 to 100: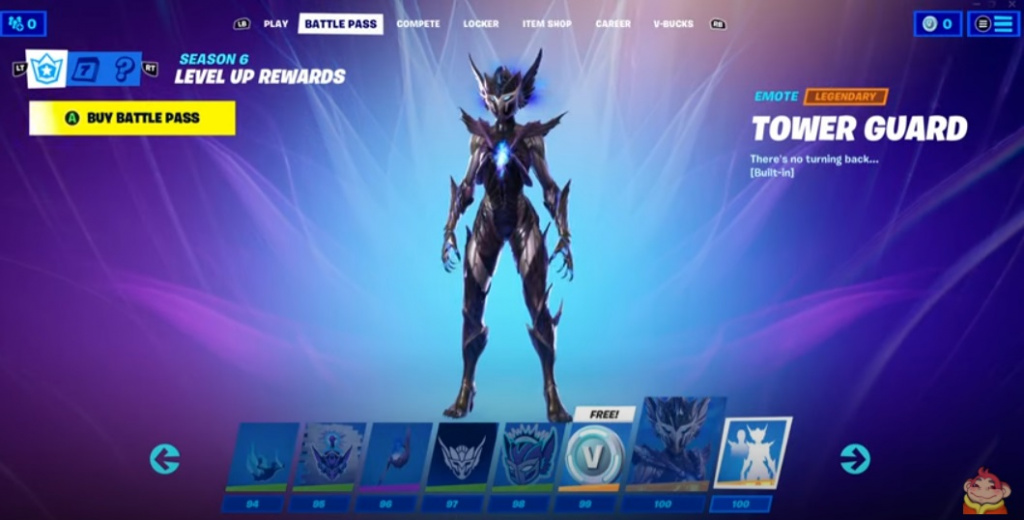 If you want to take a closer look at all the Fortnite Season 6 Battle Pass tiers in-game, check out the video from iFireMonkey below.
Fortnite Season 6 Trailer
The Fortnite Season 6 trailer shows off what happened during the Zero Crisis event. It features Agent Jonesy, and much more... 
Check out the Fortnite Season 6 trailer below.
Fortnite Season 6 Battle Pass price
The price for the Fortnite Season 6 Battle Pass will be 950 V-Bucks. It will also be available as part of the Fortnite Crew subscription service.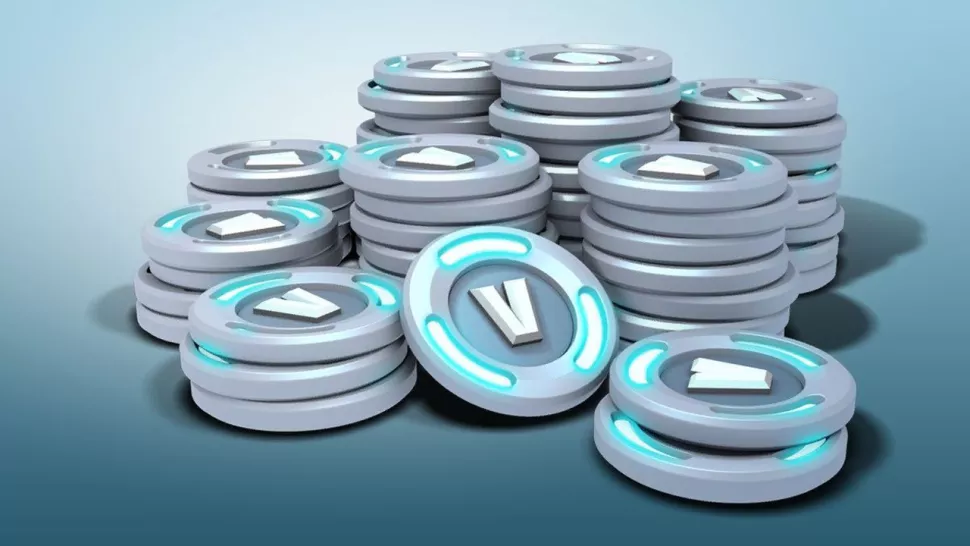 (Picture: Epic Games)
The current price for the smallest V-Bucks bundle (1,000 V-Bucks) will set you back 7.99 USD. As always, there is a 25 Tier Battle Pass bundle which will cost you 2,800 V-Bucks.
Fortnite Season 6 Battle Pass end date
If you are loving the new content in Fortnite Chapter 2 Season 6, then don't worry. The season is expected to run for just over three months.
The end date for Fortnite Season 6 is around 19th June 2021, giving you more than enough time to grind through all the great new Battle Pass rewards, unlocking all the tiers in the process.
---
For more Fortnite news be sure to check out our dedicated section, or some of our Guides & Tutorials, just below:
Fortnite Guides - All Fortnite Redeem Codes | When Does Fortnite Chapter 3 Season 5 Start?|All Fortnite Twitch Drop Rewards| How To Make Your Own Fortnite Skin |
Fortnite Events - Fortnite Winterfest 2022 | 
The Best Fortnite Creative Codes - Best Edit Course Codes|Best Prop Hunt Codes|Best Zombie Map Codes
Featured image courtesy of Epic Games.