With the arrival of the 16.40 update to Fortnite, new challenges will be available to complete around the island to boost your Battle Pass and get more exclusive rewards, so it's time to prepare yourself and learn about every quest that awaits you for the Week 9 of Fortnite's Season 6.
Some of the missions for this week will be a little riskier than previous, as you will have to venture yourself into the dangerous Storm to complete them, while others will feature a search for many types of animals within the island.
Fortnite S6 Week 9 challenges: How to complete
As for the Epic quests, there will be a total of seven missions added as part of the weekly challenges, where you can obtain 24,000 XP by completing each one, giving you a good boost in your Battle Pass.
(Picture: Epic Games)
These missions will be available throughout the season, so don't hurry too much as you can complete them at any time.
Get intel on Wildlife from Bushranger, Tarana, Rex, Cluck, or Grill Sergeant (1)
Hunt a Boar (1)
Spend 7 seconds within 7 meters of a fleeing chicken (1)
Gain health in the Storm (1)
Shockwave Grenade yourself while in the storm (1)
Survive Storm phases (10)
Build in the Storm (10)
For the first mission, you can look over the next areas in the map to find any of the five NPCs to complete it:
Bushranger: Pleasant Park, in the trees to the west
Tarana: Boney Burbs, around the shack on the north
Rex: Dusted Depot, East of The Spire
Cluck: Primal Pond. East of Weeping Woods
Grill Sergeant: Durrr Burger Food Truck, East of Stealthy Stronghold
For the next two, these will require a little of your time around the Primal zone, so you can find a Boar easily and hunt it down. Once you do this, you will have to be very sneaky or fast to find a chicken, so building a cloak with the remains of the Boar will be very helpful.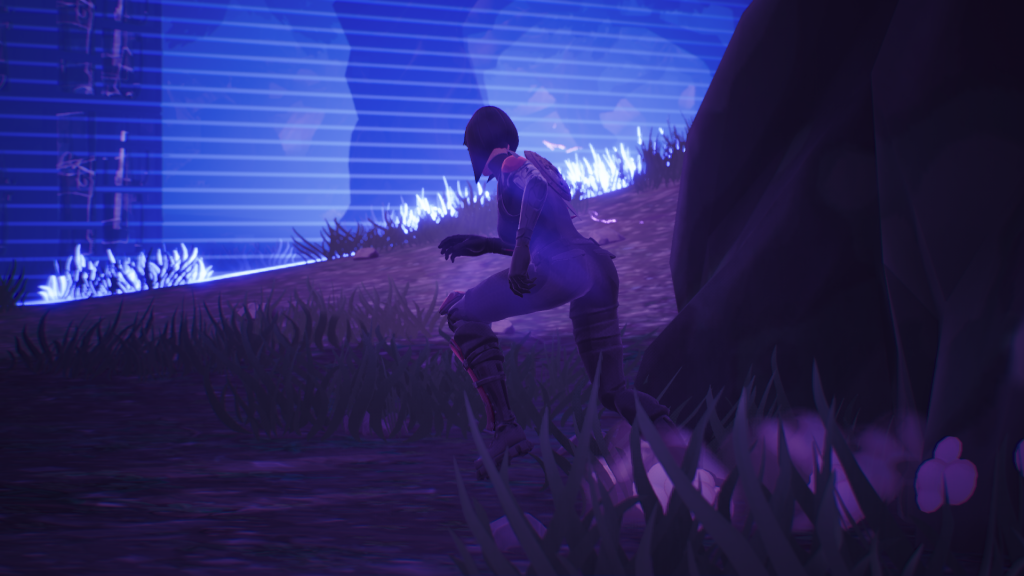 (Picture: Epic Games)
Now comes the difficult part, for the last missions, you will have to collect some materials and find Medkit or Bandages to build and heal yourself inside the Storm. As for the Grenades, these can be found randomly in the wild or in some chests. 
Finally, for the "Survive Storm phases" quest you will have to complete it among two, three, or even four matches, depending on how good you play in these.
Fortnite Week 9 Legendary quest - How to Catch Fish
Moving onto the Legendary quest, this will not have a relation with any of the above (something out of normal) as you will have to fish a lot around the island to get each of its checkpoints.
(Picture: Epic Games)
You will need to catch 50, 100, 150, 200, and 250 fishes, getting 35,000 XP for the first checkpoint, and 24,500 XP for each of the rest.
As always, to fish, you will need a fishing rod which can be found in the same way as weapons or in some barrels around the beaches, rivers, and lakes of the island. Once you get this and go near some of these bodies of water, you will have to look for fishing spots around them.
Now just equip your fishing rod and throw its fish line into any fishing spot, and then you will have to wait for the fish to bite it. If you see sudden movements, then it's time to reel your capture. You can repeat this until the spot disappears.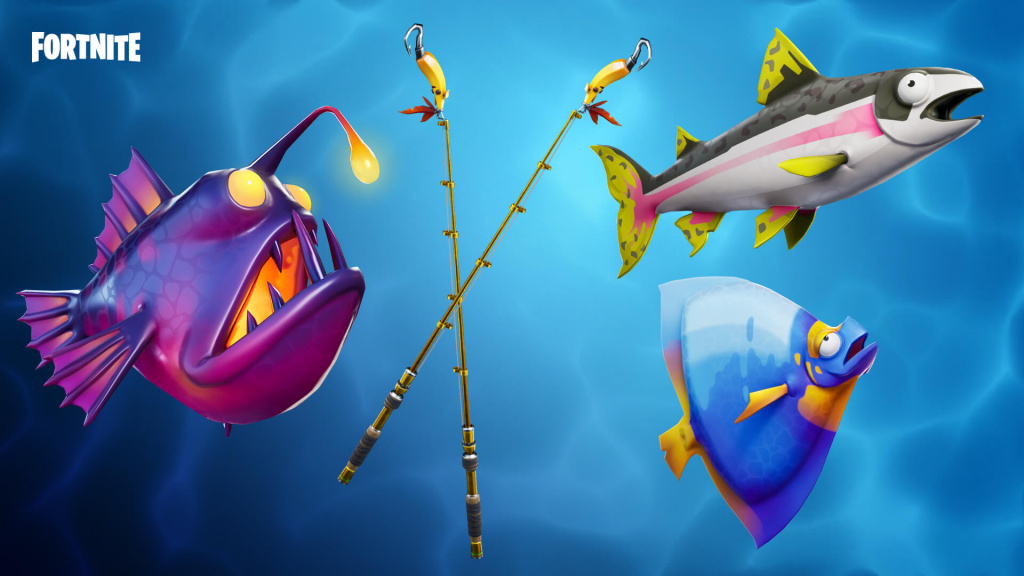 (Picture: Epic Games)
Quick note: Sometimes you won't catch a fish as this is something random, while you can get some rare weapons and items as well, so don't worry if you can't get lots of fishes at some spots.
Week 9 quests will be available starting 13th May and don't forget the Legendary one will only be available until 20th May.
For everything Fortnite, including guides, news, esports tournaments, leaks and more, check out our dedicated section.