The Flash's, the Scarlet Speedster from the DC Universe, entrance into Fortnite was previously teased and leaked so its no surprise to see him officially unveiled today, alongside the announcement of a one-day tournament, aptly named, The Flash Cup.
The Flash Outfit will officially hit stores on Saturday, 13th February but players can get their hands on at least some of his superhuman cosmetics.
The entirety of The Flast Set includes:
The Flash Outfit: Enter the battle as Barry Allen.
The Speed Force Slashers Pickaxe: Lightning strikes twice with this dual-bolt Pickaxe.
The Speed Force Back Bling: Display The Flash's electrified emblem.
The Quick Bite Emote: Grab a light(speed) snack.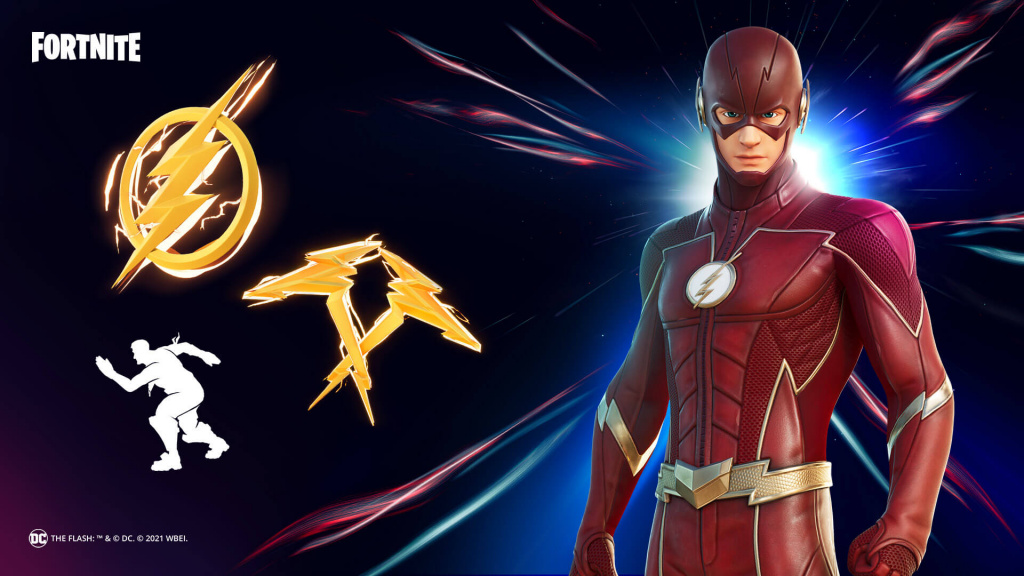 However, players keen to get their hands on some of these cosmetics can do so by competition in The Flash Cup with both the Outfit and The Speed Force Back Bling rewards for finishing near the top of the leaderboard.
The tournament is a one-day event and kicks off on the 10th of February. All the information on how you can get involved is below.
Schedule
The one-day event will take place on the 10th of February and run for approx three (3) hours.
Each region starts at 5 pm local time.
Format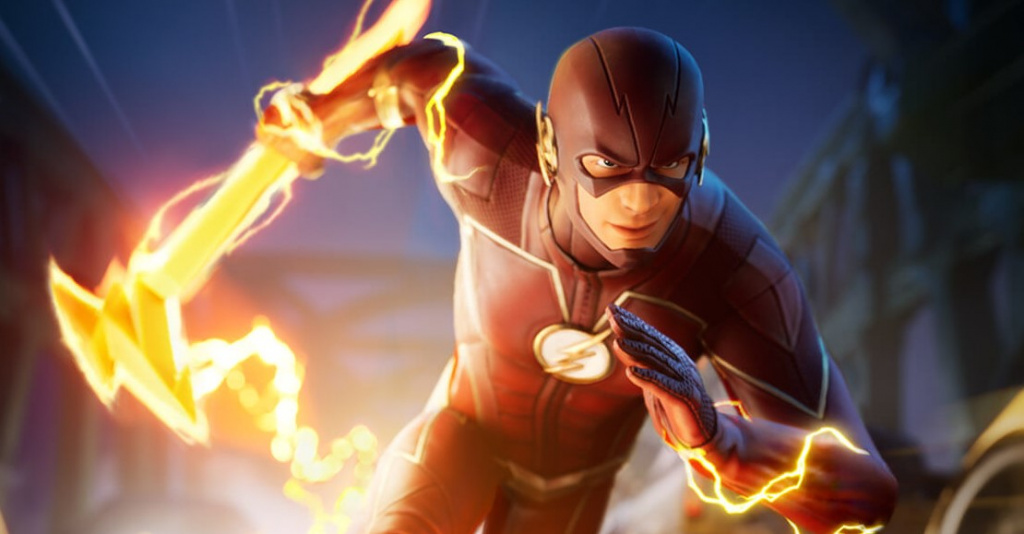 (Picture: Epic Games)
The event will last for three hours with Duos able to partake in ten (10) games in that time. Points will be awarded and tallied up with those at the top of the leaderboard earning a prize.
Players will need to make sure they have 2FA on their account. For more information check out the Epic Games website (you will need to login to your Epic account).
Scoring system
Victory Royale: 42 Points
2nd: 36 Points
3rd: 32 Points
4th: 30 Points
5th: 29 Points
6th: 28 Points
7th: 27 Points
8th: 26 Points
9th: 25 Points
10th: 24 Points
11th: 23 Points
12th: 22 Points
13th: 21 Points
14th: 20 Points
15th: 19 Points
16th: 18 Points
17th: 17 Points
18th: 16 Points
19th: 15 Points
20th: 14 Points
21st: 13 Points
22nd: 12 Points
23rd: 11 Points
24th: 10 Points
25th-29th: 9 Points
30th-34th: 6 Points
35th-39th: 3 Points
40th-44th: 2 Points
45th-50th: 1 Point
Each Elimination: 1 Point
Prizes
Those that finish at the top of the leaderboard will earn The Flash skin and back bling.
The number of Duos who will walk away with the exclusive The Flash costume is dependent on your region.
For instance, in Europe, the top 3500 players will earn the prize while in Asia, Oceania and the Middle East just 250 players will.
For all the details check out the official rules.