Before the end of Fortnite Chapter 2 Season 5, you can claim a brand-new Fortnite skin for free, alongside some nice new emotes. If you don't want to open your wallet or spend your V-Bucks on the upcoming Trinity Trooper Outfit, we've got you covered with a guide on how to get these new cosmetic items for free.
How to get Fortnite Trinity Trooper & emotes for free
The Trinity Trooper Outfit features two great new styles. There are also two emotes namely Trinity Impact and Trinity Overload to grab for free.
This new Fortnite skin as well as the Trinity Challenge comes from Epic Games in partnerships with mobile carriers Three/WINDTRE.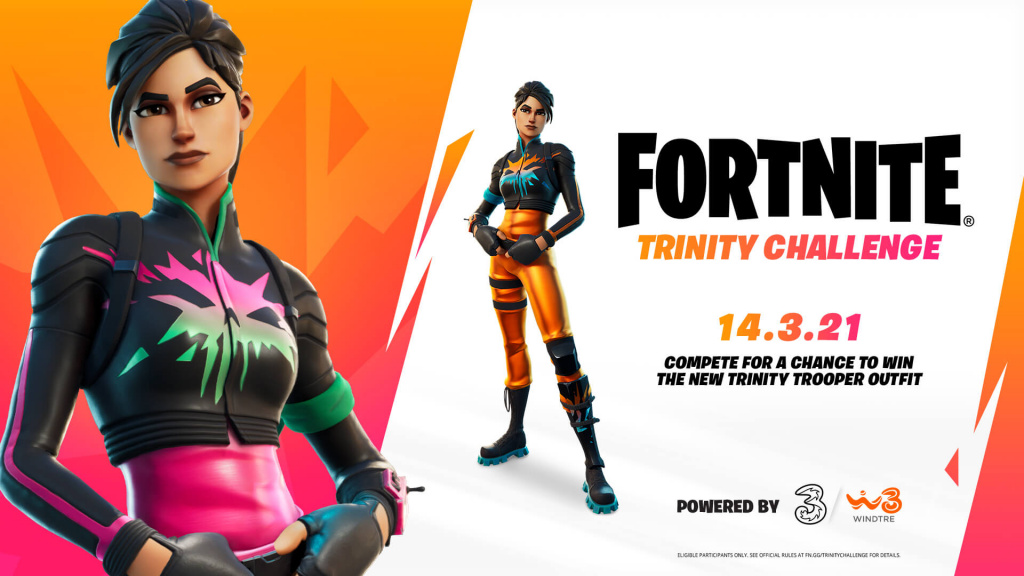 (Picture: Epic Games)
To get the Trinity Trooper Outfit for free in Fortnite, you need to follow the steps below.
Join the Fortnite Trinity Challenge in-game (competitive tab) on 14th March at 14:00 GMT.
End in the top 3333 to get the Trinity Trooper Outfit for free.
Simply play five matches in the Trinity Challenge to get the two emotes for free.
It won't be easy to end in the top 3333 in Europe. You can, however, get the Trinity Impact and Trinity Overload for free simply by competing in five matches.
This tournament is only open to the European region, for those on PC, Android and Consoles. Players must have Two-Factor Authentication enabled on their Epic account.
If you aren't in Europe, or you don't make it to the top 3333 Trios teams, you will still be able to get the Trinity Trooper Outfit sometime in the future, presumably after the next season gets underway.
At the time of writing, Epic Games has not provided details on the price of the Trinity Trooper Outfit, and we expect it to release no early than a week after the Trinity Challenge ends.