For the latest
Fortnite
update released on 27th April 2021, we've already covered the
patch notes
and all the
leaked cosmetics
. Now, it's time to get into the thick of things with a guide to getting your hands on the brand-new Unstable Bow in Fortnite. We've got you covered, showing you exactly where to get the Unstable Bow, its stats, and the unique effect this new Exotic weapon has in Epic Games' ever-popular Battle Royale.
How to get Unstable Bow in Fortnite
If you've saved up some Gold Bars, it is very easy to get your hands on the new Unstable Bow in Fortnite.
All you need to do is follow the simple steps below:
Launch into a Battle Royale game.
Drop down on the area marked on the map below (Close to Coral Castle and Sweaty Sands)
Find the Rebirth Raven NPC.
Pay Rebirth Raven 500 Gold Bars to get the Unstable Bow.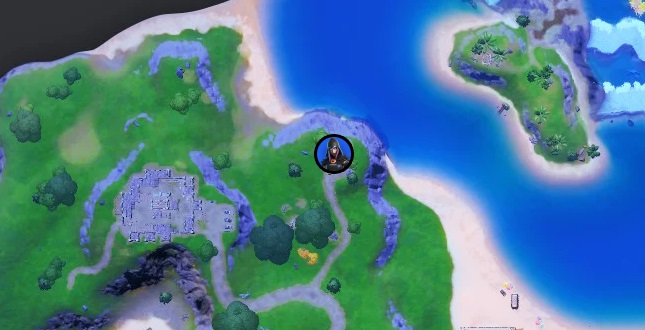 (Picture: HYPEX)
While it isn't much effort to get the Unstable Bow, you might want to first find out what this new Exotic weapon actually does. 
Fortnite Unstable Bow Stats & Effect
The Unstable Bow in Fortnite is unique, as it functions a bit like a slot machine if we are being honest here.
There are no exact stats for the Unstable Bow, as it transforms into one of four bows already available in the game via crafting. 
(Picture: iFireMonkey)
The effect of the Unstable Bow is that it transforms into one of the four following bows randomly:
Fire Bow
Shockwave Bow
Grenades Bow
Stink Bow
The description of the Unstable Bow reads: "Bow that fires.... something!  ¯\\_(ツ)_/¯"
Basically, you never know what you are going to shoot out with the Unstable Bow, which could cause a lot of chaos.
So there you have it, the full details on the Fortnite Unstable Bow, which appears to be well worth the 500 gold investment.
Stay tuned to our dedicated Fortnite section for more guides, and everything else you might need to know about.