Alongside the release of the new Fortnite v12.20 update which you can read all about
here
.
The data miners have, of course, been hard at work uncovering all the new additions in the game and those that may be weeks away.
In the past, these data miners have unearthed huge changes planned for the game long before Epic Games has let it be known. Things like Helicopters, new LTMs and literally thousands of skins and cosmetics.
With the v12.20 update, it looks like it is mainly skins and cosmetics that we will be seeing added to the game in the coming weeks, the perfect time for that brand new of Locker Loadout that allows you to save your character customisation as a preset, meaning it's never been easier to have a bunch of looks in your wardrobe.
Fortnite v12.20 Leaked Skins
@Lucas7Yoshi is one of the best Fortnite leakers and he took just minutes of the release of v12.20 to get us pictures of the brand new skins and cosmetics.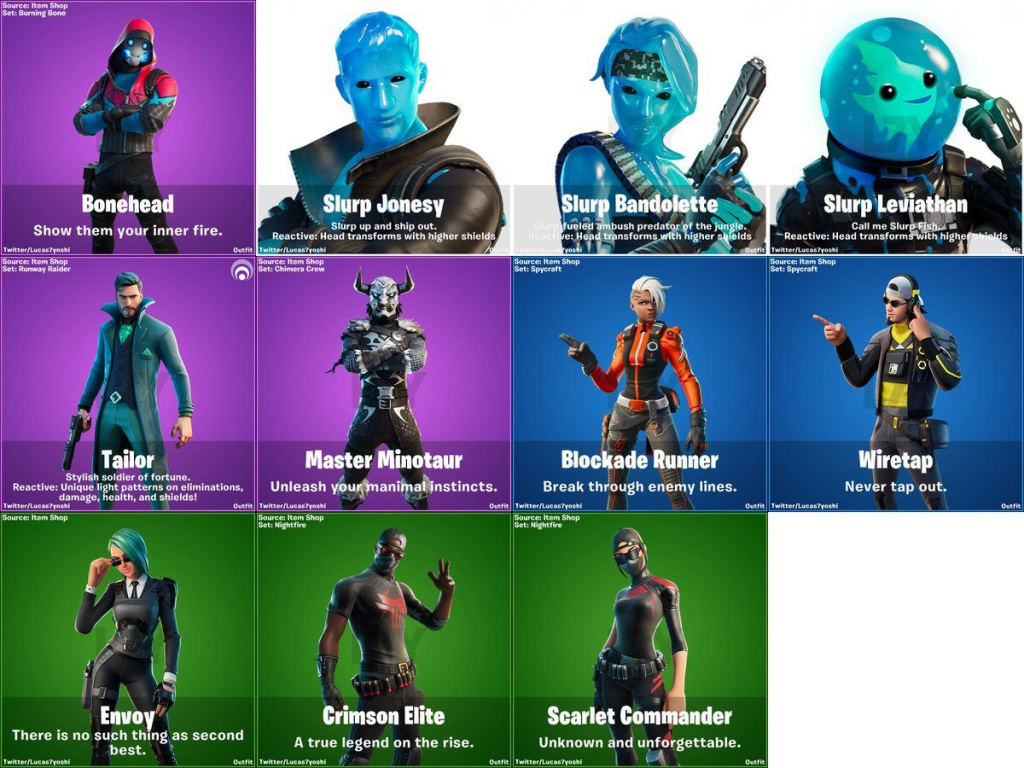 The spy theme continues with new reactive skins for Tailor which produce unique light patterns as his deals damage, eliminates opponents and heals. Jonesy, Bandolette and Leviathan will get new reactive slurp skins with their creepy blue heads changing as they get higher shields.
The Master Minotaur also looks sick and going off looks alone it will be a very hard skin to get your hands on.
Fortnite V12.20 Leaked Wraps and Loading Screens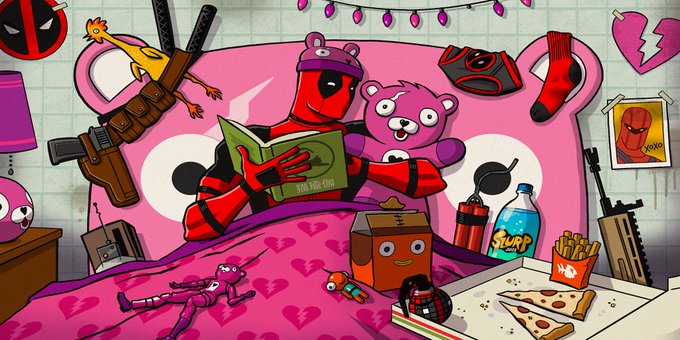 The above Deadpool loading screen will also be making its way into the game, probably a reward for completing the latest Dead Pool challenges which should become available on Thursday.
There will also be at least six new weapon wraps making it into the game including a "Merc" Deadpool wrap, which again will probably be a reward for completing the weekly Deadpool challenges.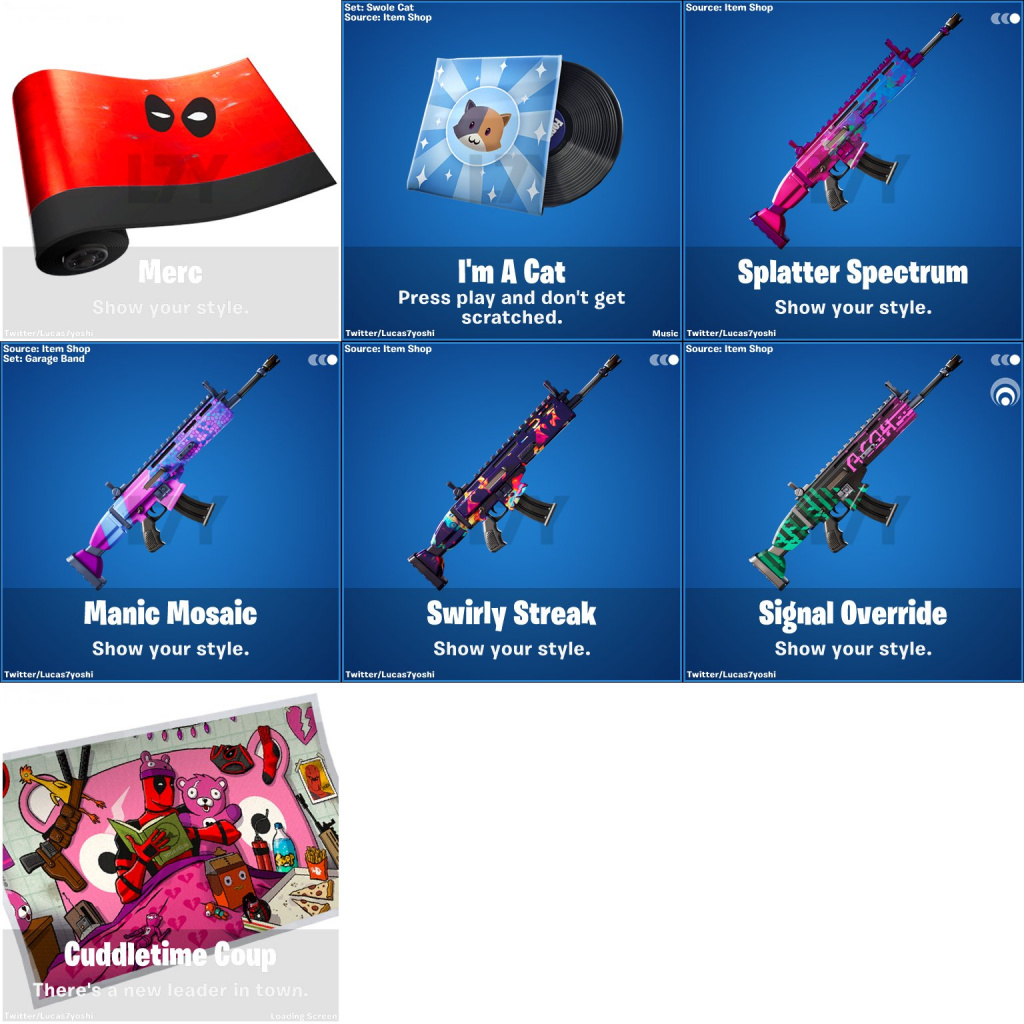 Fortnite v12.20 Leaked Pickaxes
There is also a new batch of Pickaxes to get harvesting with including a very fancy looking Fortnite Championship Series Pickaxe, called the Axe of Champions, which will surely be for only the very highest performing players in this FNCS season.
There are also the Volt Batons that are giving us light sabre vibes and Bespoke Blades which look to go along with the new Tailor skin.
Fortnite v12.20 Leaked Backblings & Emotes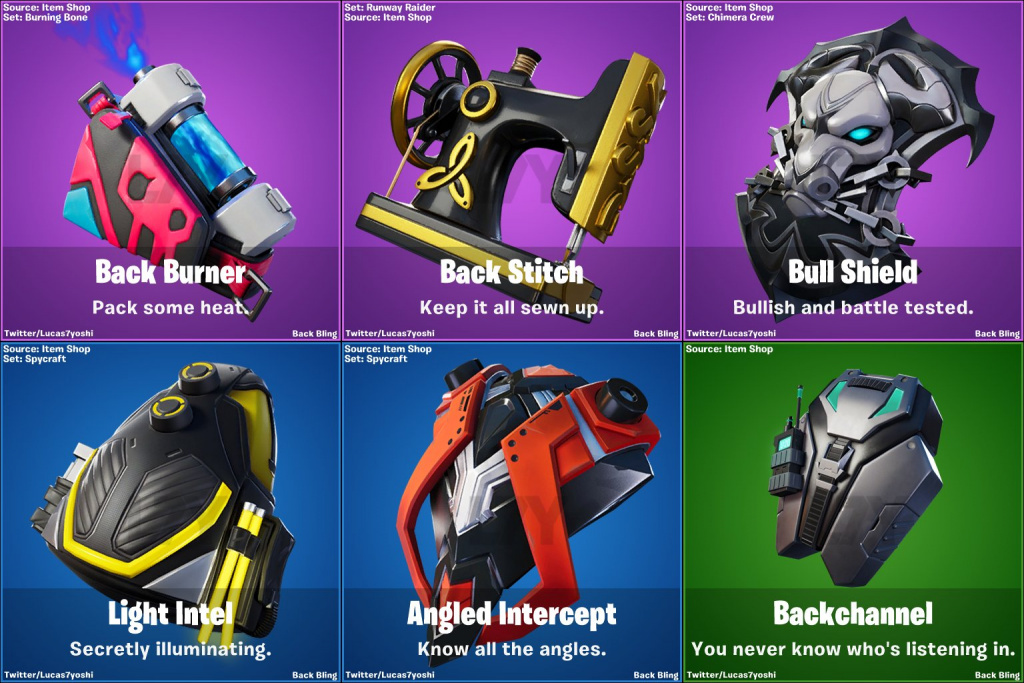 We also have some brand new backblings to match the new skins. There will also be three new emotes with a Kite! emote and a new Bold Stance dance.