Fortnite's latest update is substantial with major changes to the Combat Shotgun, increasing its damage across the board, as well as the introduction of the car-focused Rally Road LTM, and the Marvel Knockout Super Series.
Perhaps the most exciting part of any update though is the potential for data miners to trawl through the files and find new skins, cosmetics and hints towards features and game modes that are coming in the future. 
Fortnite's v14.30 patch is no different in that sense with a slew of new skins and cosmetics being uncovered.
Most of them were discovered and shared thanks to the prominent data miner known as FireMonkey.
New leaked cosmetics include ten new skins, seven new pickaxes, and quite a few weapon wraps, gliders, music packs, loading screens, and back blings. 
These are Cosmetic Sets added in v14.30:
Crypt Crashers
Daredevil
Goth Legends
Flying Fang
Forsaken
Llama Rodeo
PWR
Road Crew
Ultimate Reckoning
They are coming as a part of the upcoming "Fortnitemares" event which marks its return this year, in celebration of Spooktober and Halloween.
Check out some of them below to get an idea of what is in store (and maybe literally in the store) in the coming weeks.
Daredevil Bundle - skin, pickaxe, glider, and back bling.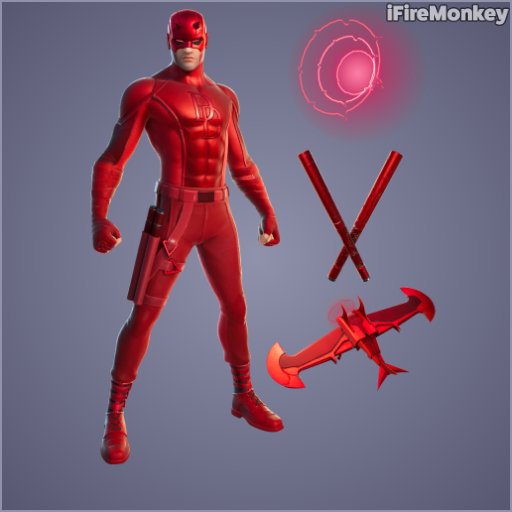 Goth Legends Bundle - skins, pickaxes, glider, and back blings.
Ultimate Reckoning Bundle
Fortnite v14.30: All new Cosmetics and skins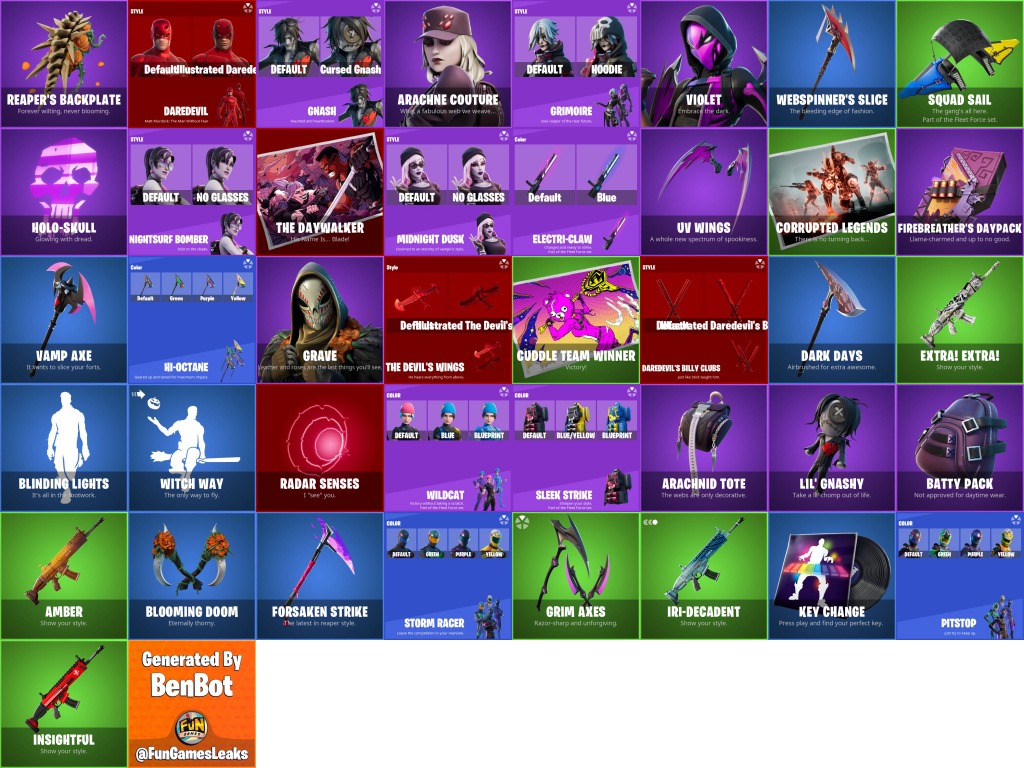 Fortnite  v14.30 New Skins, Backblings, and Pickaxes Variants
These are Number One(Pink), Cat Penny skin, and carbon fiber set for Dummy, Noggin, and Wrong Turn.

In addition to these new cosmetics, some of the old cosmetics are being updated in v14.30 for the new item shop design, which means that we can expect these to return and be available for purchase.
These are all updated cosmetics (click here for a bigger image)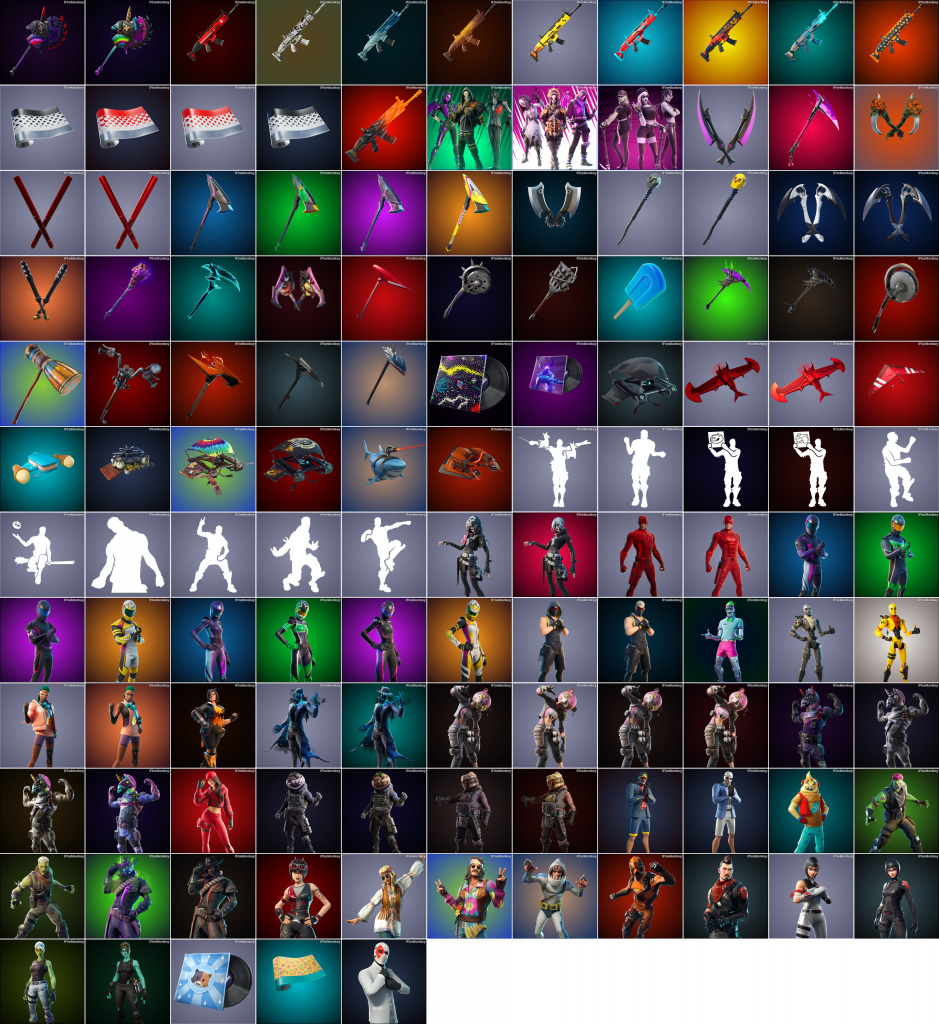 Fortnite patch v14.30 Release Date
Fortnite  v14.30 update is slated for Wednesday, October 13.
Downtime is expected to start at 4 AM ET (8 AM UTC, 9 AM BST, 10 AM CET).