On 8th June 2021, Epic Games unleashed the Fortnite v17.00 update. This update ushers in Fortnite Chapter 2 Season 7, entitled "Invasion", and it's a huge one. While Epic Games does not offer official patch notes, urging players to explore the island for themselves, we've got you covered featuring the early patch notes for the Fortnite v17.00 update. Here's what we know so far.
Fortnite v17.00 server downtime
The servers have gone down in preparation for the update on 8th June 2021 at 08:00 CET.
(Picture: Epic Games)
Players are now able to download the Fortnite v17.00 update around this time. The exact release time for the update is currently unknown.
We don't expect the server downtime to last more than three hours, since the Fortnite v17.00 update is a big one.
Makeshift weapons removed
With the Fortnite v17.00 update, Epic Games is removing Makeshift weapons from the game. However, crafting still remains a thing, and you will be able to craft a tonne of new, sci-fi weapons instead.
Fortnite v17.00 new weapons
New, sci-fi weapons have entered Fortnite with the v17.00 patch. These include the Pulsar 9000 shotgun from Save The World.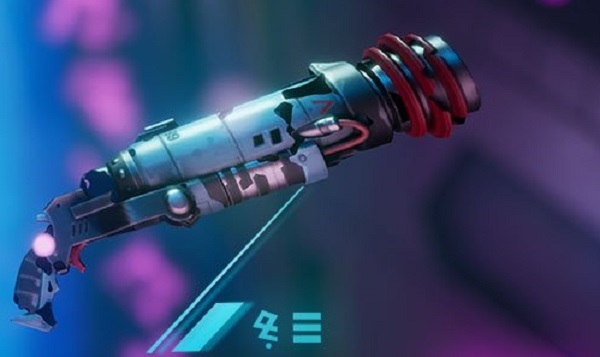 (Picture: Epic Games)
Further, we've got new alien weapons called "Needler" and "Pulse". Lastly, there are also weapon charms added to the game, which players will be able to unlock throughout the season.
Fortnite v17.00 gameplay changes
Epic Games has added the ability to cancel your Shakedown of an opponent. The developer explains: "Hitting Reload or the same button/key you used to pick the opponent up will immediately drop them mid-shake, cancelling any accidental interrogations."
Fortnite v17.00 map changes
In Fortnite Season 7, an alien mothership has destroyed The Spire, the central location for Season 6.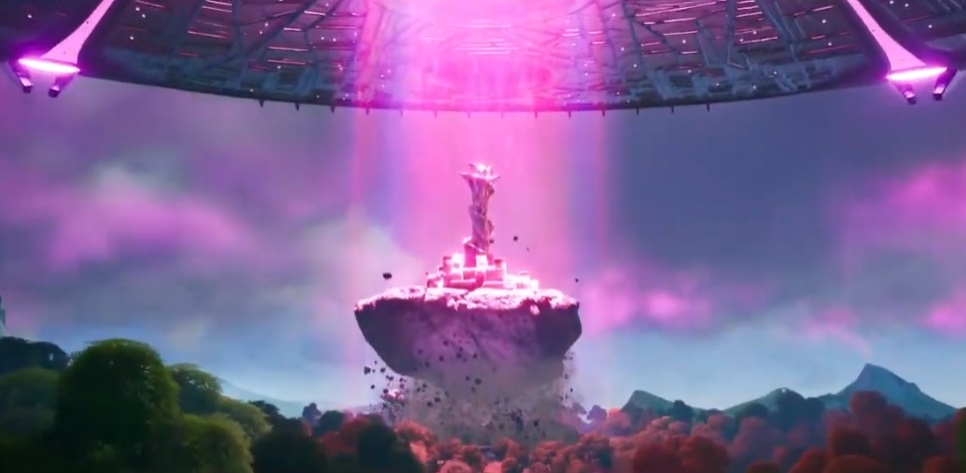 (Picture: Epic Games)
There are multiple other map changes in the Fortnite v17.00 update, and we encourage you to explore the island to find them all.
Fortnite v17.00 patch notes
As always, our source of information regarding bug fixes in a new Fortnite update is the official Trello board, where Epic Games marks certain fixes with "Fixed in the next game update".
(Picture: Epic Games)
Check out the bug fixes planned for the Fortnite v17.00 update below.
General fixes
Shanty for a Squad Emote out of sync when joining already-singing players.
Difficulty scrolling through player list in Voice Chat tab on controller.
Unable to perform Last Forever Emote.
Battle Royale fixes
Unable to fish while inside certain vehicles.
Several Pickaxes disabled in competitive.
Taking damage through cars while in motion.
Creative fixes
Rounds not reporting correct placements.
Unmanned vehicles destroy props when environment damage is turned off.
Asset memory size not showing in pre-place mode on XL Islands.
Boats only work with certain island templates.
Barrier device not preventing players to build through them.
Save Point device wrongly increasing saved score.
Vehicle explosion not properly triggered with "Destroyed with Transmit" on.
Player can encounter infinite loading screen when flying out of Island.
Switching from one Island to another keeps previous Island's settings.
Save The World fixes
Players with overloaded inventories may be unable to load into Ventures.
Console players get mouse and keyboard prompts.
The Weekly Supercharger Quest is only granting Hero Superchargers.
Broken Pickaxe animations.
Husks can deal damage to objectives through player-built structures
Mobile fixes:
Nintendo Switch players unable to gift cosmetics, Bundles, or Battle Pass on controller.
So there you have it, the early patch notes for the Fortnite v17.00 update. Keep in mind Epic Games does not release full, official patch notes.
Stay tuned as we will dive into all the details of Fortnite Chapter 2 Season 7 here at GINX.tv.
Check out our dedicated section for everything Fortnite, from news to leaks, guides, drama and more.