There has already been so much for players to enjoy in Chapter 3 Season 1 of Fortnite with everyone rushing to the battle royale island. We've already seen a few weeks go by in the new campaign, each with a unique set of challenges for players to complete.
These challenges are vital to clearing levels on the new battle pass, as they are the fastest way to unlock large amounts of XP. Week 5 of Season 1 is now live and one of the challenges tasks players with using a Motorboat Missile to destroy structures.
Here are all the locations for you to destroy structures with Motorboat Missiles in Chapter 3 Season 1 of Fortnite.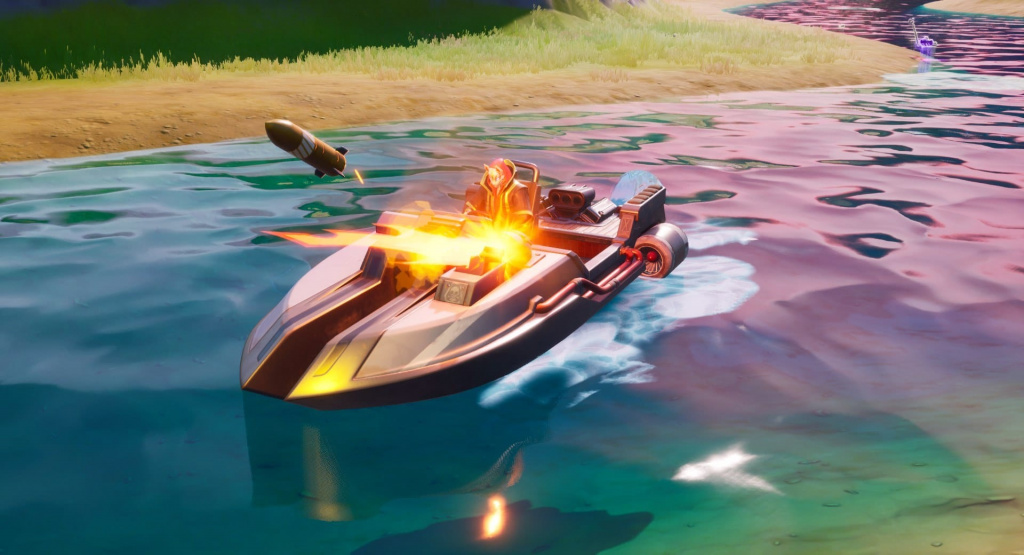 Destroy structures with Motorboat Missiles - Fortnite Chapter 3 Motorboat locations
The Week 5 challenge list in Chapter 3 Season 1 of Fortnite includes some more difficult tasks, as players will need to use some of the vehicles around the map. Specifically, you'll need to use the Motorboat Missile to destroy structures, 15 of them to be exact.
Motorboats can be found in various locations throughout the map, are able to seat up to four players at once, and come equipped with projectile Missiles as a weapon. The Missiles explode upon impact and cause some serious damage (Single Shot = 35 damage points).
The controls are very simple once you're in a Fortnite Motorboat, the directional controls are the same as any other vehicle, and players can boost with B (Xbox), Circle (PlayStation), or L+Shift (PC). Firing the Missile is the same trigger control as shooting any other weapon, however, the Missiles are single shots.
All Fortnite Motorboat locations - Chapter 3 Season 1
Motorboats can be found all throughout the Fortnite map as they are spawned in so many different locations. They can really come in handy when trying to quickly make it into the new zone and avoid taking damage from the storm.
Remember you'll need to destroy 15 total structures with Motorboat Missiles to check off this Week 5 challenge. Upon completion of this challenge, you will unlock 25,000 XP towards the battle pass.
Here's a map showing a visual representation of all the various Motorbaot locations in Chapter 3 of Fortnite.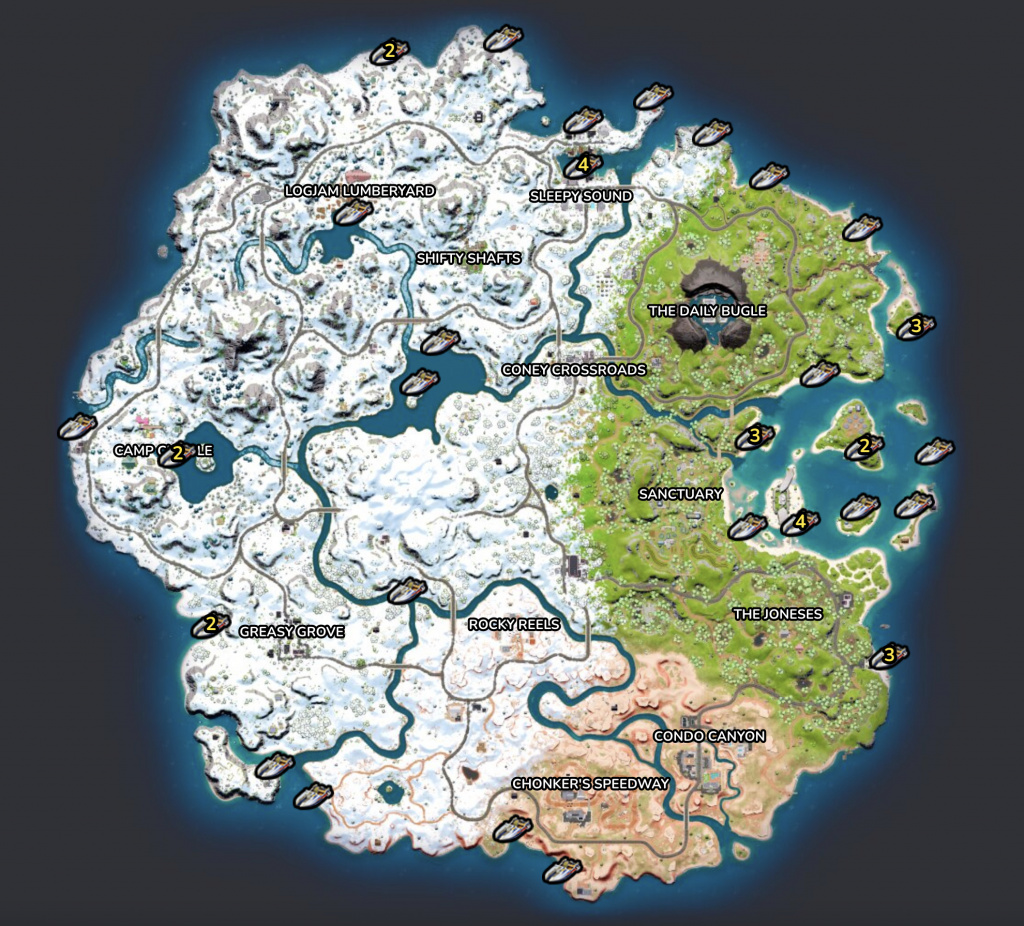 Check out our dedicated Fortnite page for everything from the popular battle royale as Chapter 3 rolls along. We'll keep you in the loop with the latest challenges, cosmetics, and more.
Featured image courtesy of Epic Games.