Epic has been adding ever more Exotic weapons to the game, in Season 5 we've had The Mandalorian's Ambam Rifle, Spolode's Boom Sniper Rifle, Mancake's Nighthawk and many more besides.
The latest update, v15.20, is no different from the latest Exotic weapon players can get their hands on being the Hop Rock Dualies.
Dual pistols aren't anything new in the world of Fortnite, but these ones are extra special granting the player the ability to do the hop rock energised jump when firing.
We break down how you can get your hands on them, how much they cost, and their stats.
Hop Rock Dualies stats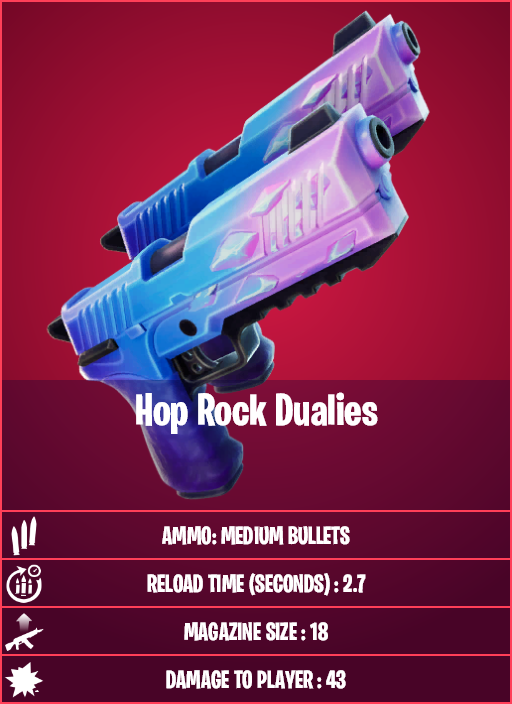 (Picture: HypeX)
These Hop Rock Dualies have slightly better stats than the Epic Dual Pistols last seen back in July, 2019.
They have a slightly quicker reload time at 2.7s compared to 2.8 seen in the originals.
Other than that the "base" stats are the same.
Hop Rock Dualies location and cost
The Hop Rock Dualies can be found on Cole the Miner who is usually seen in the hills north of Retail Row or in a shack beside the Shipwreck Cove landmark.

(Picture: Epic Games)
The dualies cost just 500 Gold to purchase from the friendly Cole.
Take note though Cole may not spawn in your particular match, so have a backup plan if you chose this to be your landing spot.