Chapter 3 of Fortnite is rolling right along already in Week 8 of Season 1. There have been multiple events already as well as a list of updates that have added some interesting twists to the title.
The new set of Week 8 challenges is now available and one of the tasks requires players to Glide for 150 meters after launching from a Klombo's blowhole. Klombo's are massive dinosaur-like creatures added to the battle royale with the v19.10 update.
Completing tasks remains the quickest way to level up the battle pass as each challenge unlocks massive amounts of XP. Here's how to glide from a Klombo's blowhole to complete the latest set of Fortnite Week 8 challenges.
How to glide after launching from a Klombo's blowhole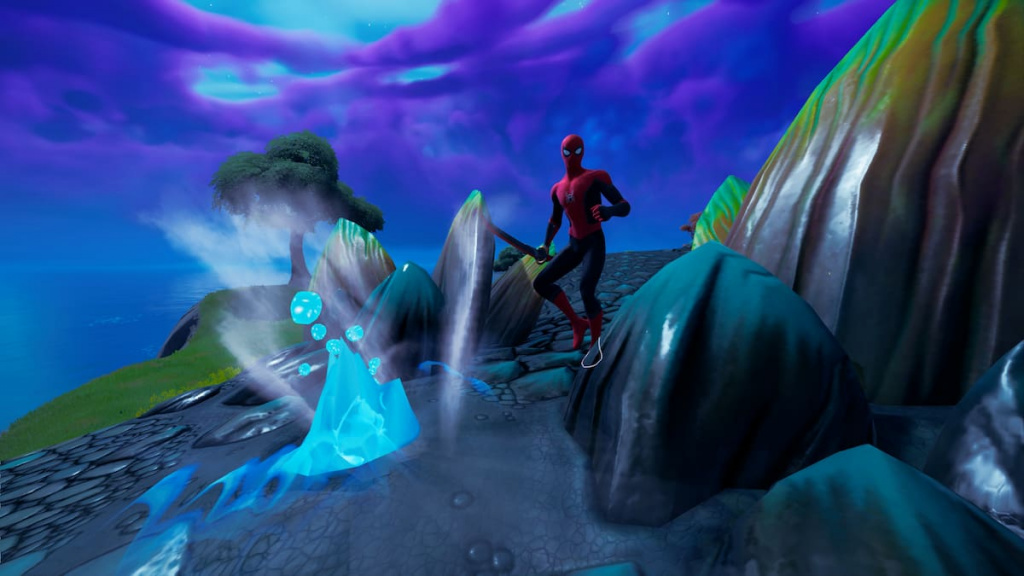 One of the new tasks as part of the Fortnite Week 8 challenges requires players to Glide for 150 meters after launching from a Klombo's blowhole. This is a new feature to the battle royale and many players have been wondering how to use it.
It's very simple once you find a Klombo, but they can be a bit challenging to locate. Klombo's seem to spawn randomly but more likely near a shoreline or body of water.
Head to the Daily Bugle, near The Joneses, lakes at Camp Cuddle, or Logjam Lumberyards as Klombo's have been spotted in these locations. Remember, you're not likely to be the only player trying to complete this challenge, so keep your head on a swivel.
When you find a Klombo, simply run to the creature's tail, jump on and run up their back until you reach the top of their head. You will see a massive blowhole and jumping into the cylinder will launch you up into the air allowing you to glide away.
Remember, completing this Week 8 challenge will unlock 25,000 XP towards the Fortnite Chapter 3 Season 1 Battle Pass allowing players access to more exclusive rewards. Week 8 challenges will remain available for completion until the conclusion of Chapter 3 Season 1.
Make sure to check back with our dedicated Fortnite page throughout the entirety of Chapter 3. We'll make sure to update you with all the latest challenges, title updates, and more.
Featured image courtesy of Epic Games.
---
For more Fortnite news be sure to check out our dedicated section, or some of our Guides & Tutorials, just below:
Fortnite Guides - All Fortnite Redeem Codes | When Does Fortnite Chapter 3 Season 5 Start?|All Fortnite Twitch Drop Rewards| How To Make Your Own Fortnite Skin |
Fortnite Events - Fortnite Winterfest 2022 | 
The Best Fortnite Creative Codes - Best Edit Course Codes|Best Prop Hunt Codes|Best Zombie Map Codes
Featured image courtesy of Epic Games.