Another season of Fortnite, another round of tournaments for players to get involved in or watch their favourite pros from the sidelines. Fortnite Chapter 2 Season 3 has something for everyone, returning are the Trio Cash Cups, Platform Cash Cups and, of course, the FNCS.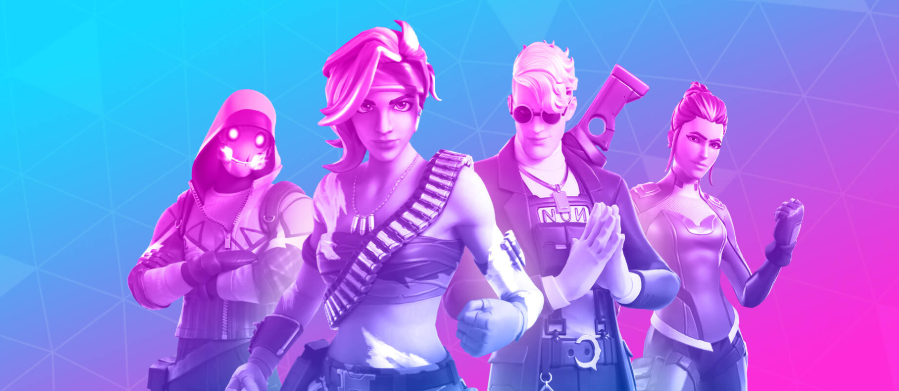 (Picture: Epic Games)
The Platform Cash Cup is one of the most competitive though, console players compete with console players, PC with PC. It's an equal playing field and one of the most satisfying to play.
So if you want to get involved, or learn where you can watch the best play check out our guide to the Chapter 2 Season 3 Platform Cash Cup.
Schedule
The Platform Cup will run every Thursday from July 16 - August 13 meaning there will be five separate tournaments to take part in.
Start times vary from region to region, for the most up to date information check the tournament tab in-game.
Format
The Platform Cash Cup is a solo tournament.
Each session will last approximately three hours. Players can play as many as 10 matches. Players will earn points based on the scoring system listed below.
Players will be ranked on a leaderboard with the highest performing players in the region eligible for cash prizes.
Scoring system
Victory Royale: 14 points
2nd: 11 points
3rd: 10 points
4th - 5th: 9 points
6th - 10th: 8 points
11th - 15th: 7 points
16th - 20th: 6 points
21st - 25th: 5 points
26th - 30th: 4 points
31st - 40th: 3 points
41st - 50th: 2 points
51st - 75th: 1 point
Each Elimination: 1 point, capped at 20 elimination points per match
Prize Pool
Europe (All platforms)
Rank    Prize
1st    $4,200
2nd    $3,000
3rd    $2,200
4th    $1,600
5th    $1,400
6th    $1,200
7th    $1,000
8th    $900
9th    $800
10th    $700
11th    $600
12th    $500
13th    $400
14th    $300
15th-20th    $200
NA East (All platforms)
Rank    Prize
1st    $2,500
2nd    $1,400
3rd    $1,150
4th    $1,000
5th    $900
6th    $800
7th    $700
8th    $600
9th    $500
10th    $450
11th    $400
12th    $350
13th    $300
14th    $250
15th-20th    $200
For the prize pools of Brazil, Oceania, Asia and the Middle East refer to Epic's official rules for the Platform Cash Cup.
Platform Cup Chapter 2 Season 3: How-To Watch
Going off previous Platform Cups we can assume that Epic will not be providing a live stream or broadcast so your best bet is tuning into your favourite player. 
 
Here are some suggestions.

EU:
 
NAE:

NAW:
---
For more Fortnite news be sure to check out our dedicated section, or some of our Guides & Tutorials, just below:
Fortnite Guides - All Fortnite Redeem Codes | When Does Fortnite Chapter 3 Season 5 Start?|All Fortnite Twitch Drop Rewards| How To Make Your Own Fortnite Skin |
Fortnite Events - Fortnite Winterfest 2022 | 
The Best Fortnite Creative Codes - Best Edit Course Codes|Best Prop Hunt Codes|Best Zombie Map Codes
Featured image courtesy of Epic Games.