Halloween is almost upon us as Fortnitemares has now launched with new LTM playlists which will see both tricks and treats come to
Fortnite
.
As you stalk your next victim in the hunt for a victory royale, you will need a scary skin to fit the haunting holiday.
These skins are scarier and spookier than a pre-nerf B.R.U.T.E mech or The End being permanent.
10. Skull Trooper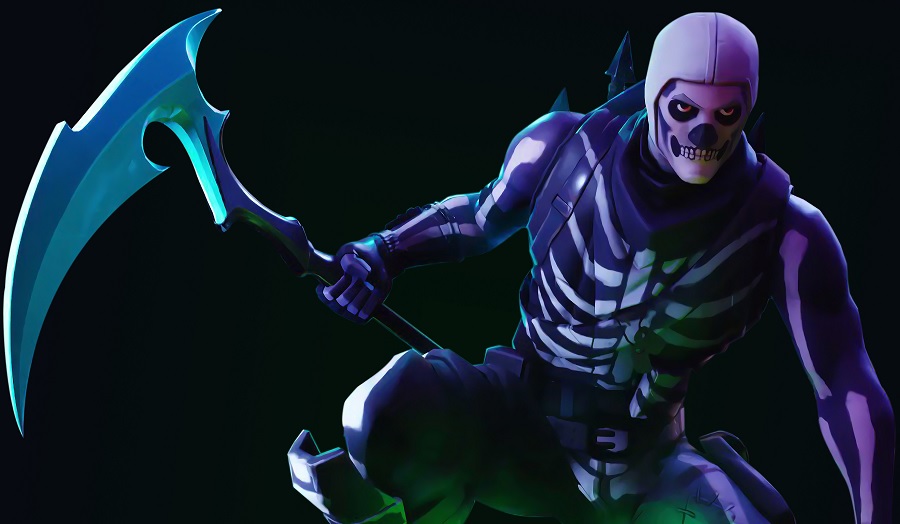 A classic Fortnite skin, Skull Trooper certainly has a spooky Halloween look.
The definition of Halloween, Skull Trooper is an outfit designed to ressemble a skeleton.
With original owners having an exclusive purple variant and a green glow for all players, this Epic skin costs 1,500 V-Bucks.
9. Teef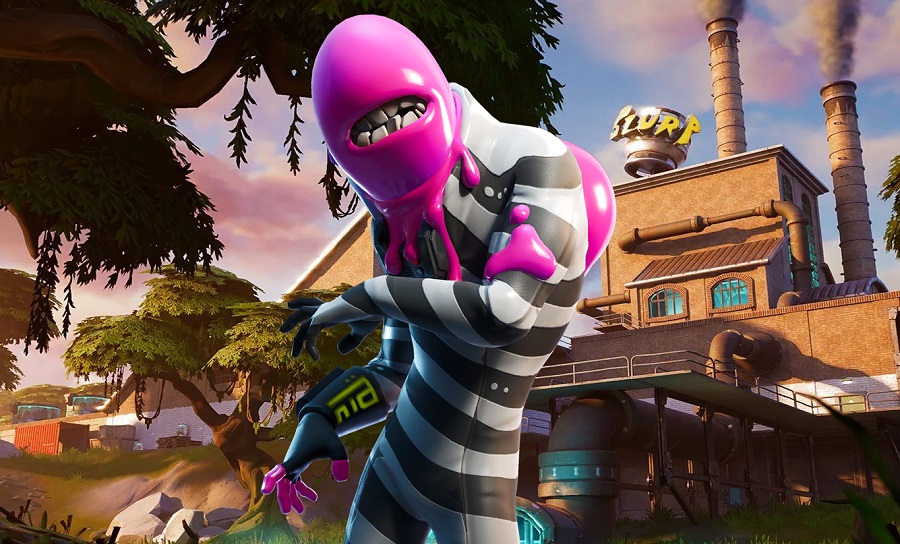 With no eyes or nose, Teef appropriately only has a mouth with crooked teeth between his jaws.
It isn't clear quite what Teef is, but he is definitely creepy. The pink mass that forms his body appears to be oozing or melting around his neck.
This 1,500 V-Bucks skin is not the last of the 2019 releases for the Final Reckoning set on this list.
8. Dead Ball Set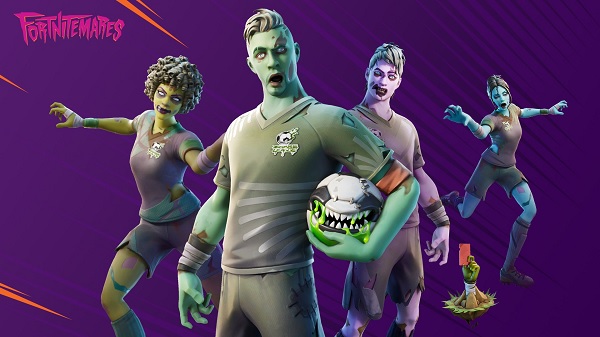 The Dead Ball Set brings the various football / soccer skins back to Fortnite with a Halloween twist.
With names like Decaying Dribbler and Soulless Sweeper, these skins are distinctly undead.
Each of the eight Dead Ball skins are Rare and come with the Dead Card back bling for female zombies or Zomball back bling for male zombies.
7. Chaos Agent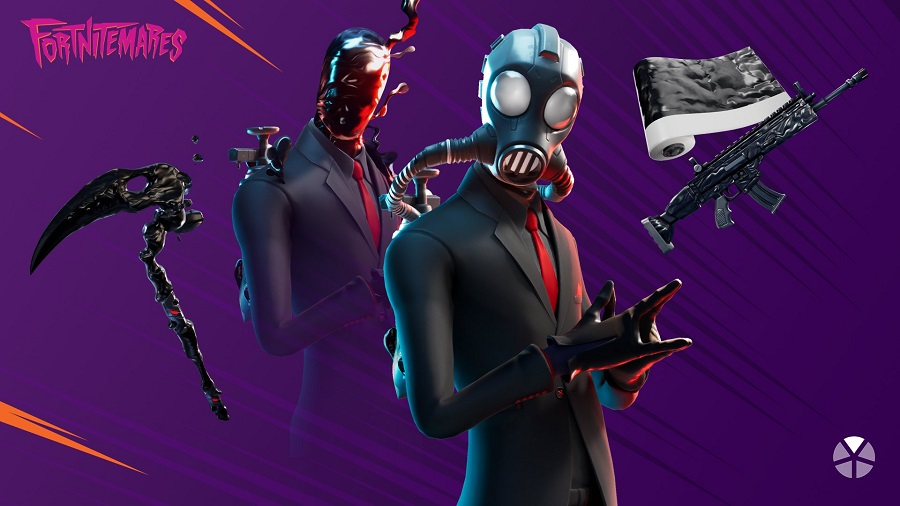 With visuals seemingly inspired by Metal Gear Solid's Psycho Mantis crossed with Slenderman, Chaos Agent is a very sinister skin.
More than capable of surviving with only two fingers and a thumb, there are many questions to be asked about this mysterious figure that seems to be made of liquid rather than solid matter.
His Ooze Chamber back bling comes with the skin, while the Chaos Scythe harvesting tool and Black Ooze wrap can be bought separately.
6. Hollowhead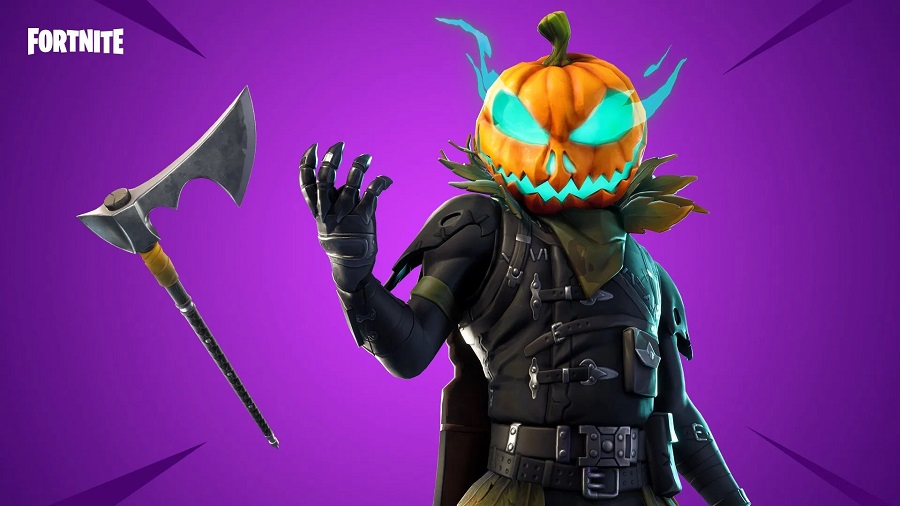 A glowing pumpkin-headed character is definitely getting into the Halloween spirit.
Quite literally, it seems, as it appears that Hollowhead could well be a spirit possessing the body walking around with an orange squash for a head.
Coming with a free Mouldering Cloak back bling, this skin is our pick of the pumpkin patch of skins from Fortnite.
5. Nitehare
Originally released as an Easter skin, Nitehare is not a happy bunny.
With fish hooks as decoration on its chest and a thick chain around its neck, Nitehare is very much the stuff of nightmares.
Anyone facing Nitehare's expressionless white eyes staring into their soul will definitely get shivers down their spine.
4. Nite Nite / Peekaboo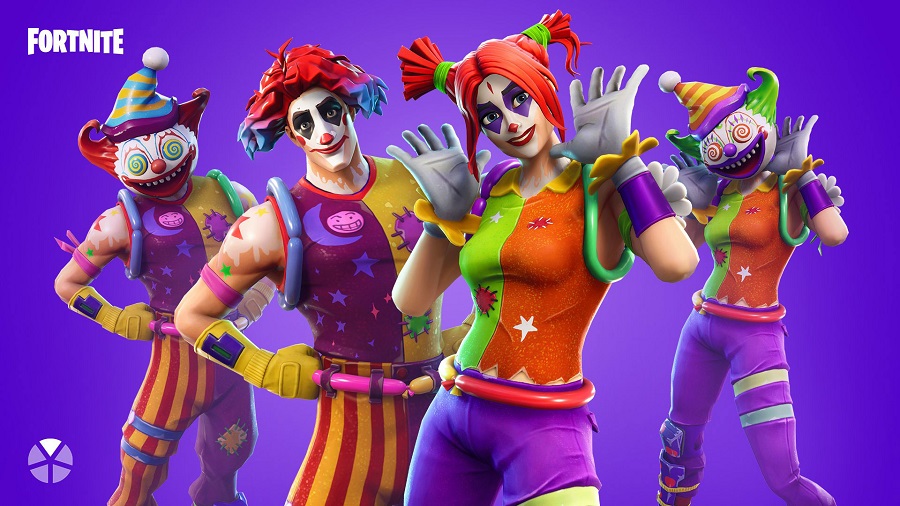 Even a friendly clown can appear scary, but there is nothing friendly about Nite Nite and Peeakboo once their heads are attached.
Messy costumed jesters turn into seriously sinister clowns with swirly eyes and sharpened teeth.
If you have a fear of clowns, maybe this skin isn't for you. If your opponents have a fear of clowns, this would be a guaranteed scare.
3. Delirium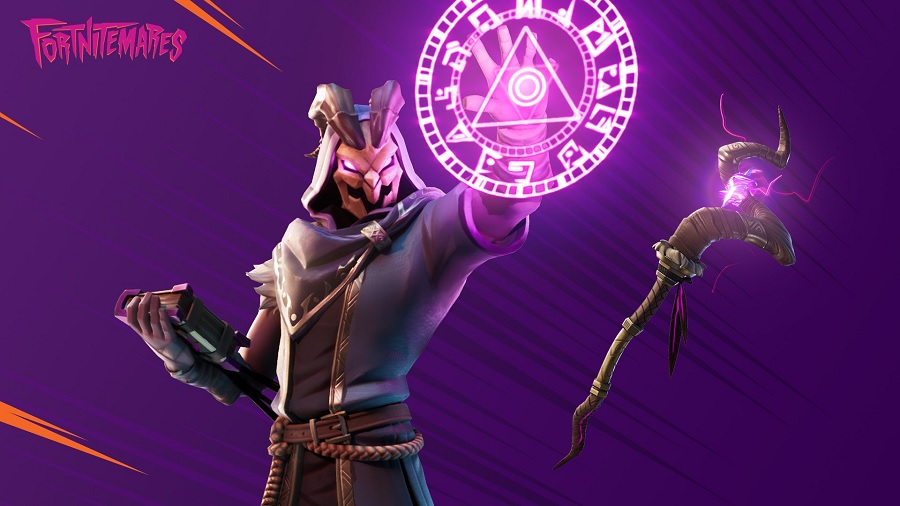 A demonic shaman mage, Delirium feels like an unnatural powerful figure even while standing in a lobby.
While the Arcane Arts Set has other witches and wizards with their own dark sides, Delirium truly seems dark and sinister.
A goat skull face with bright purple eyes is scary enough to make this a great choice for an in-game Halloween costume.
2. Hay Man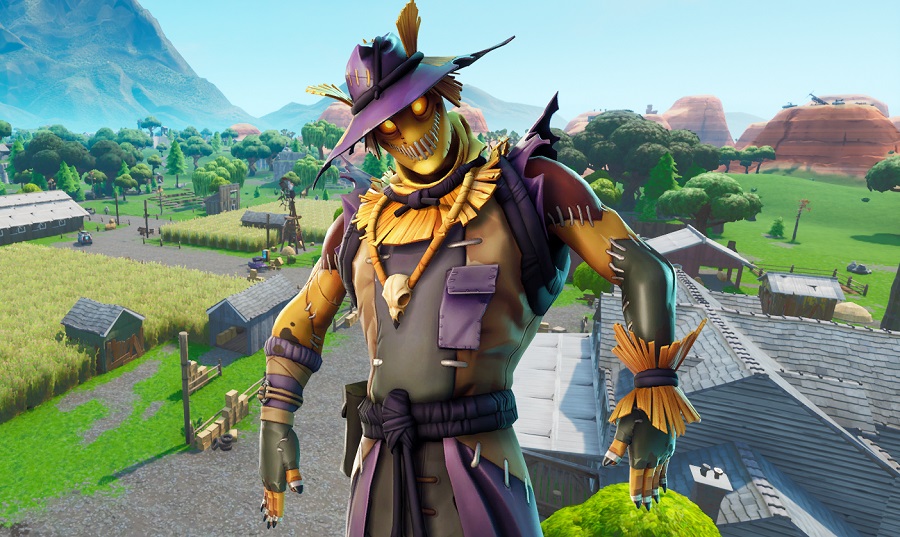 Surely only crows should be afraid of a scarecrow, right?
When it comes to Hay Man, it is understandable if we are all afraid of the hay-stuffed entity.
Glowing orange eyes and stiching across his body all the way up to his woven mouth really put the scare in scarecrow.
1. Big Mouth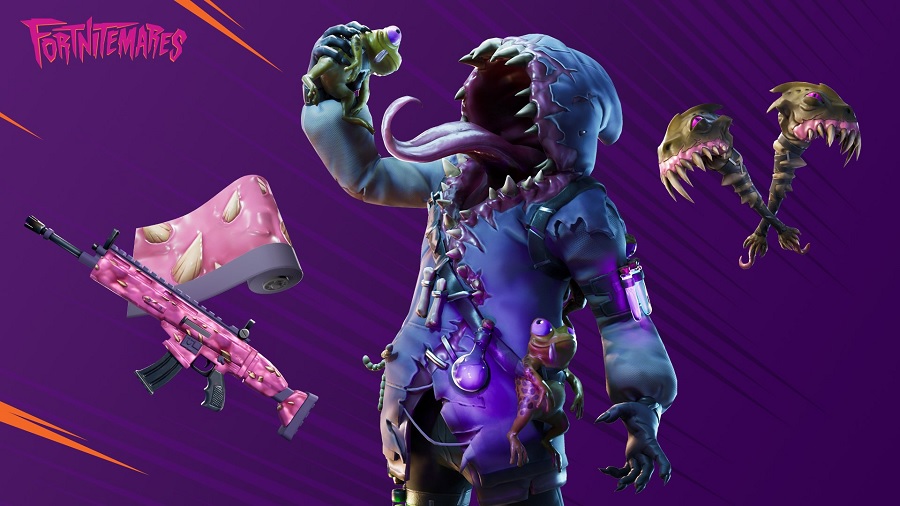 Big Mouth is horrifying.
Everything about this skin is creepy.
From the literal big mouth to the sharp teeth going down to its chest to the claws adorning its hand, this is definitely the best Halloween skin in Fortnite.
With accompanying wraps and harvesting tools in the set, Big Mouth comes with a Council of Frogs back bling that its reveal art suggests might be snacks rather than companions...
Do you agree with our list? What is your favourite Fortnite skin that fits in with Halloween? Leave a comment below!