Update 1.5 of Genshin Impact has arrived and along with it the Energy Amplifier Initiation event which gives players the opportunity of plenty rewards and even a free character.
For this event, the Researcher Hosseini of Sumeru will ask you to gather Irminsul Fruit Fragments, trusting us with a mysterious ancient relic, the Energy Amplifier. 
Energy Amplifier Initiation: Gameplay Details
Starting with the Places of Interest, these will be around the map divided in different Acts depending on how advanced you are in the event. At the Places of Interest, you will find strange objects called Mutation Stones, which buff all monsters nearby.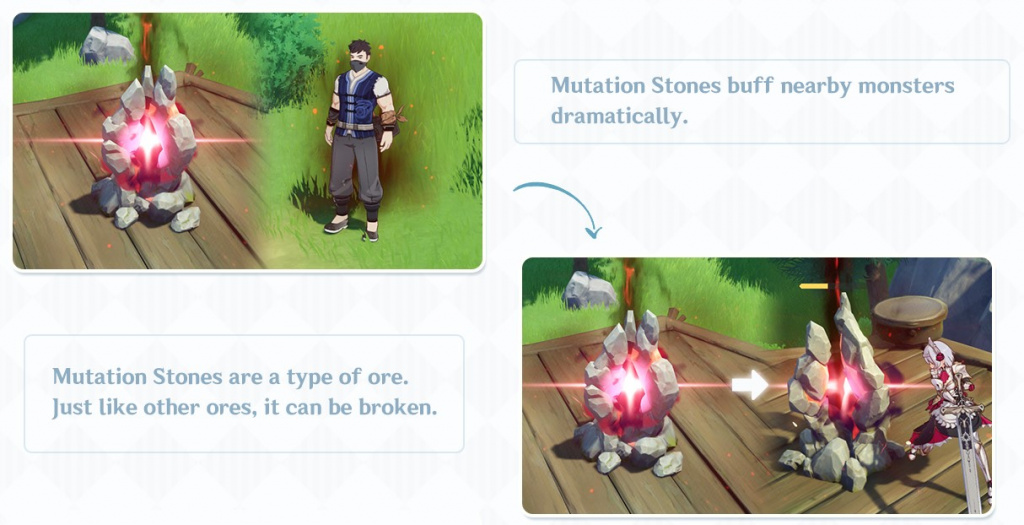 (Picture: miHoYo)
It's a good idea to destroy these Mutation Stones before taking on the monsters. Once you do this and defeat all monsters, you will find one of three types of Irminsul Fruit Fragments that can be retrieved from the Places of Interest.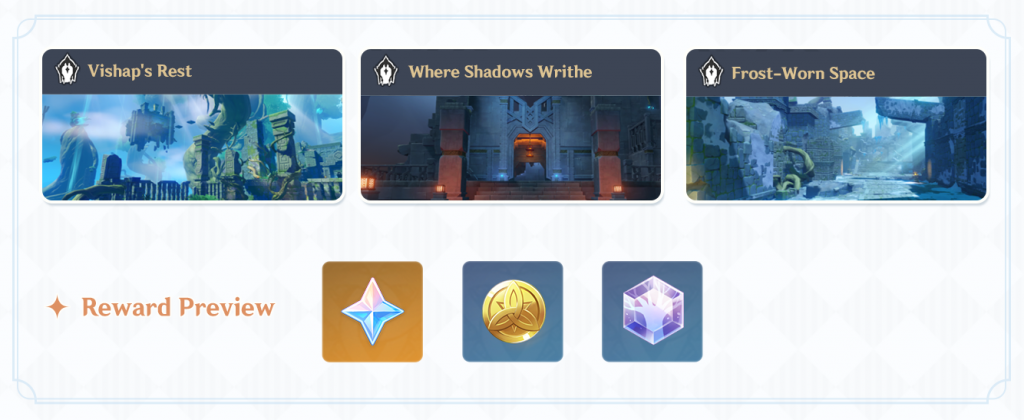 (Picture: miHoYo)
Using the Energy Amplifier, you can unleash the power of the Fragments you collect, granting some buffs for your party in Domains and the Twisted Realm. The Energy Amplifier can also be used while in a co-op team, however it will automatically be switched to the co-op configuration of the host (1P in the party).
To use your Fragments you will have a temporal stat called Motive Force, which will be higher if you have characters with high levels. In case you don't have high-level characters, you can borrow up to three characters from your friends to increase your Motive Force.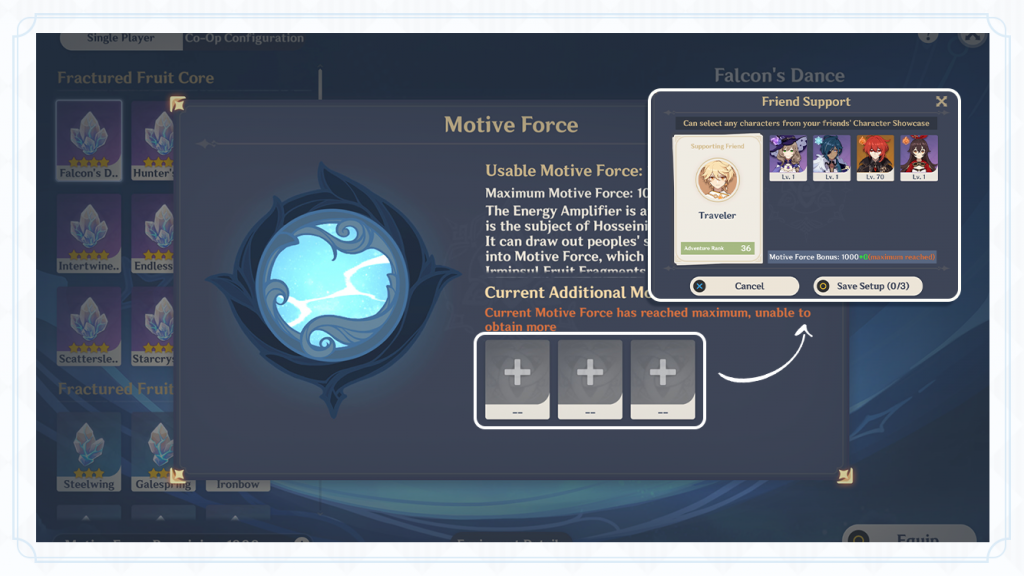 (Picture: miHoYo)
As we said before, during the event a new Domain will be active when a new Act becomes available. When you complete the Domain challenges, you will obtain Fractured Fruit Data and unlock the corresponding Twisted Realm stages. You may only complete each Domain once.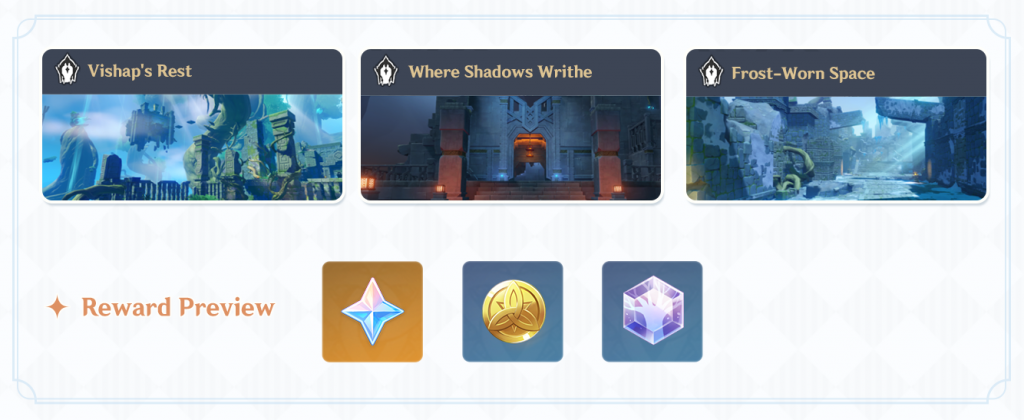 (Picture: miHoYo)
As for the Twisted Realm, these will be challenges where you can select the difficulty level and conditions. Upon completion, you will receive points according to your selections. You will also receive Primogems the first time you complete each Twisted Realm stage.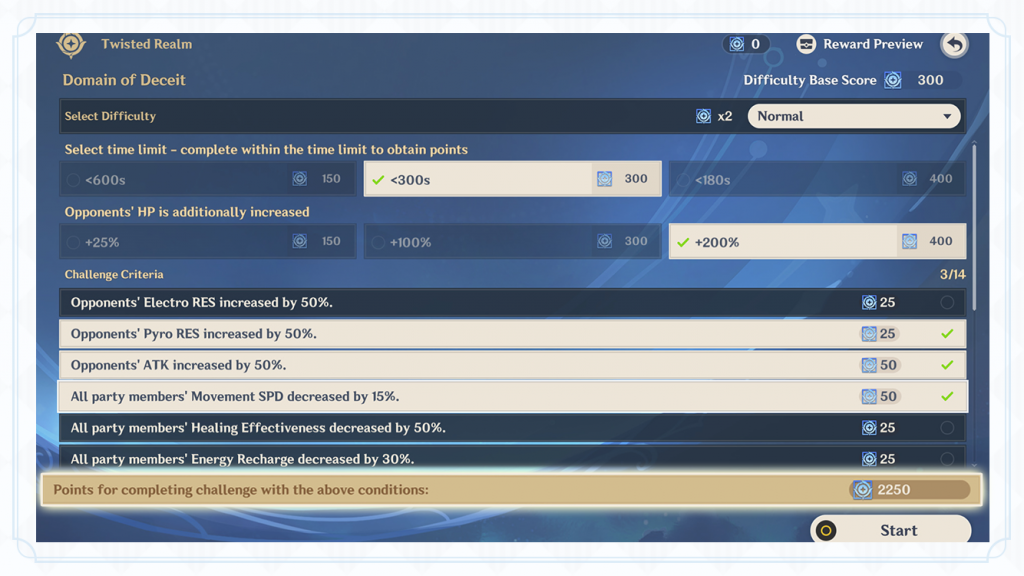 (Picture: miHoYo)
You can challenge each stage as many times as you wish to get the highest score that you can. Your total combined score is the sum of your high score on each stage challenge. Once you attain a combined score of a certain amount, you will be able to claim Fractured Fruit Data and the event-exclusive name card "Celebration: Fruit of Wisdom."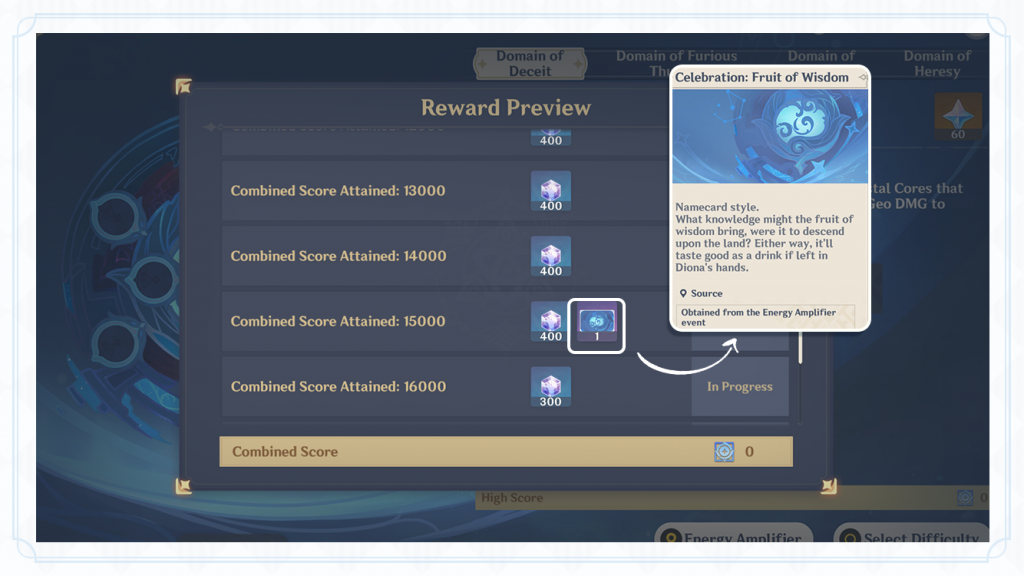 (Picture: miHoYo)
After completing any Places of Interest, Domains, and the Twisted Realm, you will obtain Fractured Fruit Data which can be used in the section you will see below.
Energy Amplifier Initiation: Rewards
The Fractured Fruit Data you collect can be exchanged in the event shop for Primogems, Crown of Insight, Character EXP Materials, Mora, and other rewards. And for 1,000 Fractured Fruit Data, you can invite "Kätzlein Cocktail" Diona (Cryo) to your party without spending a penny.
(Picture: miHoYo)
The Energy Amplifier Initiation event will be available on 30th April - 17th May, while the Event Shop will be active until 24th May.