Genshin Impact's cavernous area, The Chasm, marks the next location Travelers will get to explore before the arrival of the game's latest region. Developer HoYoverse revealed a few details about this new area in their 2.5 Special Program live stream; however, not much has been shown up until this point.
As expected, numerous leaks from the 2.6 beta have circulated online, revealing key information on what to expect coming soon. More interesting, however, is new information regarding the update's next boss, the Ruin Serpent, whose gigantic size alone should terrify those who will travel to The Chasm.
Epic boss fight with Ruin Serpent leaked
This recent Genshin Impact leak showcased an epic boss fight with the gigantic Ruin Serpent in shared screenshots posted to the Genshin Impact Leaks subreddit and Twitter. The mechanical boss was unveiled during the 2.5 live stream as one of the few formidable threats Travelers will encounter in The Chasm.
// Genshin leaks

Ayato and the 2.6 upcoming boss (ruin serpent)!! It is rly big, but Ayato will be able to ruin it for sure >:) pic.twitter.com/fHLfaCUbbV

— Daily YASHIRO RASCAL - NOT LEAK FREE (@AyatoDailyyyyy) February 21, 2022
From what we can gather from the live stream and leaked information is that the Ruin Serpent is a mechanical snake-like creature that lurks within the depths of The Chasm. Whether it's responsible for the inactivity within the Underground Mines has yet to be confirmed, but this boss should terrify you.
While its origins remain unknown for the time being, the sheer scale of the Ruin Serpent will make it one of the largest enemy bosses in Genshin Impact. As such, you'll need to proceed through The Chasm with caution as its attacks could be too overwhelming to face.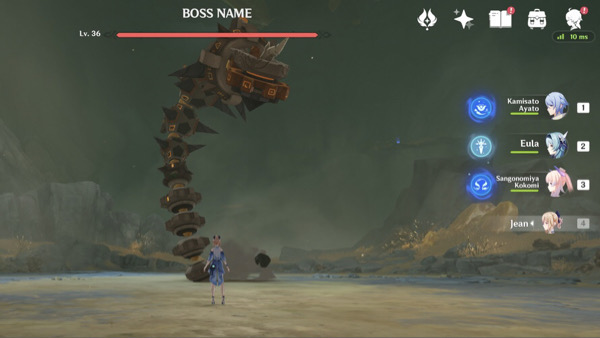 According to reliable source BLANK, when engaged in combat, the Ruin Serpent moves across the AoE frequently, using a sandstorm-like ability to draw you towards the mechanical boss. Then, it will start creating a giant orb that will explode after some time, likely dealing AoE DMG to nearby characters.
Additionally, the source stated that the Ruin Serpent could either create or attack you with a slimy purple substance that deals corrosive DMG on top of the physical DMG dealt. Unfortunately, it remains to be seen how these attacks will look, as there haven't been any leaked video footage of the boss fight as of writing.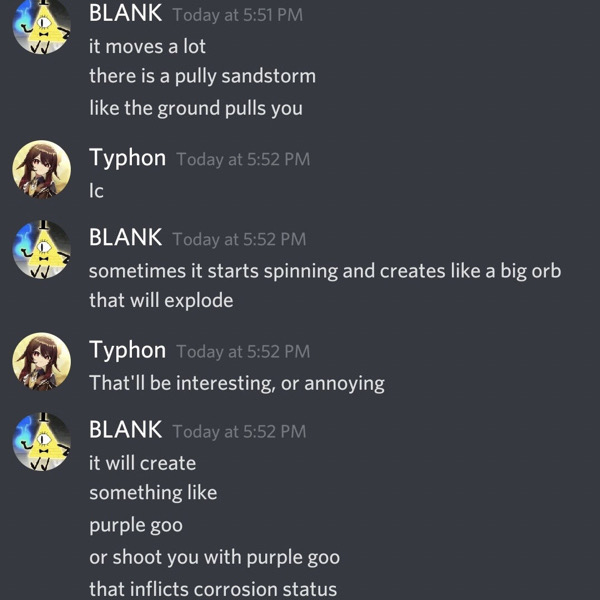 The Chasmic Ruin Serpent will be arriving alongside The Chasm area in the 2.6 update, which HoYoverse has yet to confirm the release date. However, given the six-week schedule between updates, we expect the 2.6 update to arrive in late March 2022.
Featured image courtesy of HoYoverse.