The Lantern Rite is coming to an end, along with all the missions and challenges available within this festival, bringing with it the monthly rotation of the Legendary Weapons gacha.
The new Epitome Invocation banner will be available from 23rd February to 16th March, arriving with four featured weapons, including two five-star ones, which we will talk about below:
Wolf's Gravestone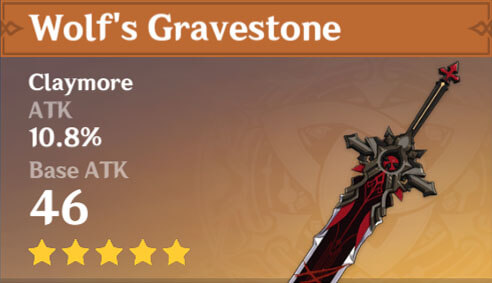 (Picture: miHoYo)
This Claymore will be one of the most offensive weapons in the game, thanks to its passive 20% ATK bonus. Also, when hitting an enemy with less than 30% health, this weapon will increase the ATK of all the members of your party to 40% for 12 seconds.
By refining it to the max level, the passive ATK bonus will be up to 40%, with the ATK bonus when attacking low-health enemies with this increasing to 80%
A weapon worthy of any high-tier character like Diluc.
Staff of Homa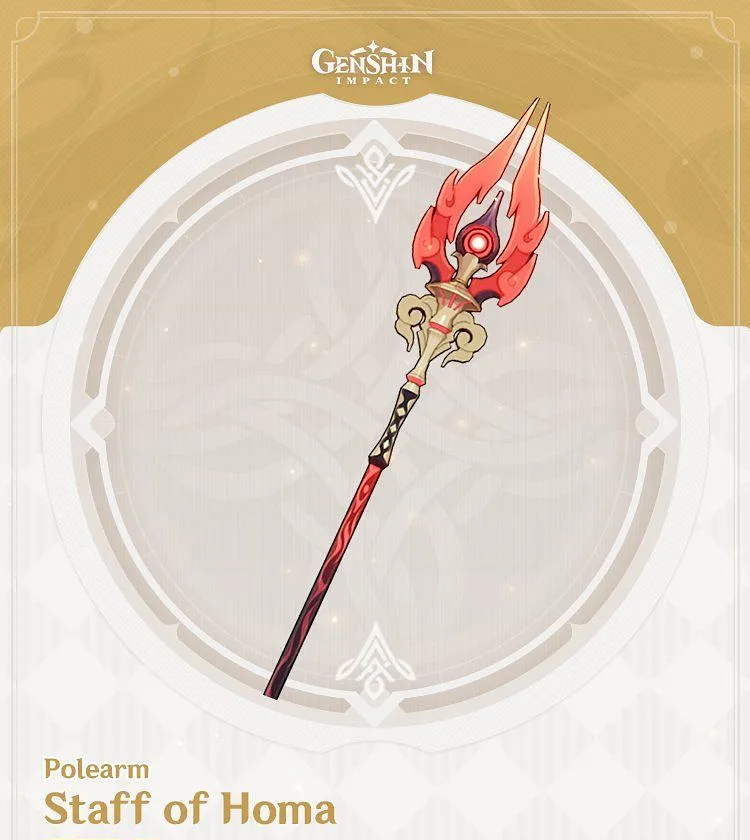 (Picture: miHoYo)
Being one of the most recent additions to the Polearm class, it increases the HP by 20%, while also granting a 0.8% ATK bonus based on the max HP of its bearer.
At less than 50% HP, the ATK bonus will receive an additional 1%.
This may be one of the best options for characters with high-risk elemental abilities like Xiao, as well as being the flagship weapon for the next character in the game, Hu Tao.
Lithic Blade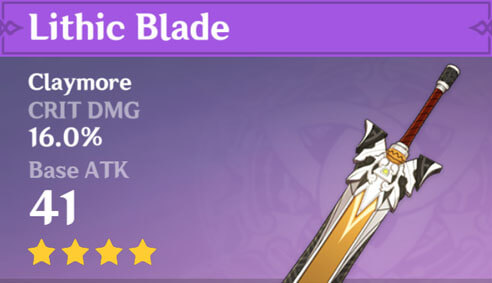 (Picture: miHoYo)
This four-star Claymore will have a great influence from the Lantern Rite, since for each character from Liyue that you have in your party, the weapon will give you a 7% increase in ATK and 3% in your CRIT Rate, being cumulative up to 4 times.
One of the best options for characters like Beidou, Chongyun, and Xinyan, all originally from the Liyue region and with great potential within the game thanks to their offensive skills.
Lithic Spear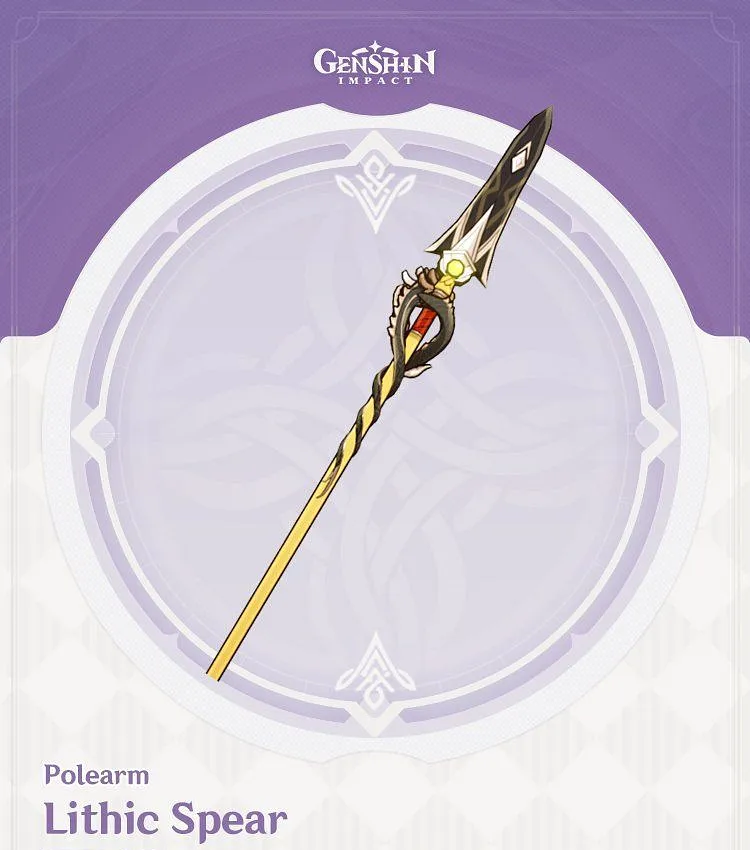 (Picture: miHoYo)
Finally, this Polearm will be also available as a feature within the banner, having the same effects as the Lithic Blade but with a much lower ATK percentage. However, this will be offset by its large Base ATK.
Hands down the best weapons for characters like Xiangling, Zhongli, and the newest addition, Xiao.