Genshin Impact has a vast collection of consumable items that players can cook to increase hitpoints, attack rate, CRIT rate and more. Jueyun Chili Chicken is one of the many dishes in the game that players can gobble to increase all party members' CRIT Rate by 6-12% for 300s, however, this effect only applies to your character in the CO-OP mode.
Besides this, Jueyun Chili Chicken is also used to prepare a wide variety of dishes, such as Flash Fried Fillet, Black Back Perch Stew and several others. Since the horizons of Tevyat are limitless, finding the ingredients for Jueyun Chili Chicken in Genshin Impact is a tedious task, especially for those who are just getting started in the game. Therefore, we'll be looking at the exact locations where you can find the ingredients of this dish in the game.
How to cook Jueyun Chili Chicken in Genshin Impact
The only way to craft Jueyun Chili Chicken in Genshin Impact is by cooking 2x Poultry or Fowl, 1x Chile Jueyun and 1x Pepper.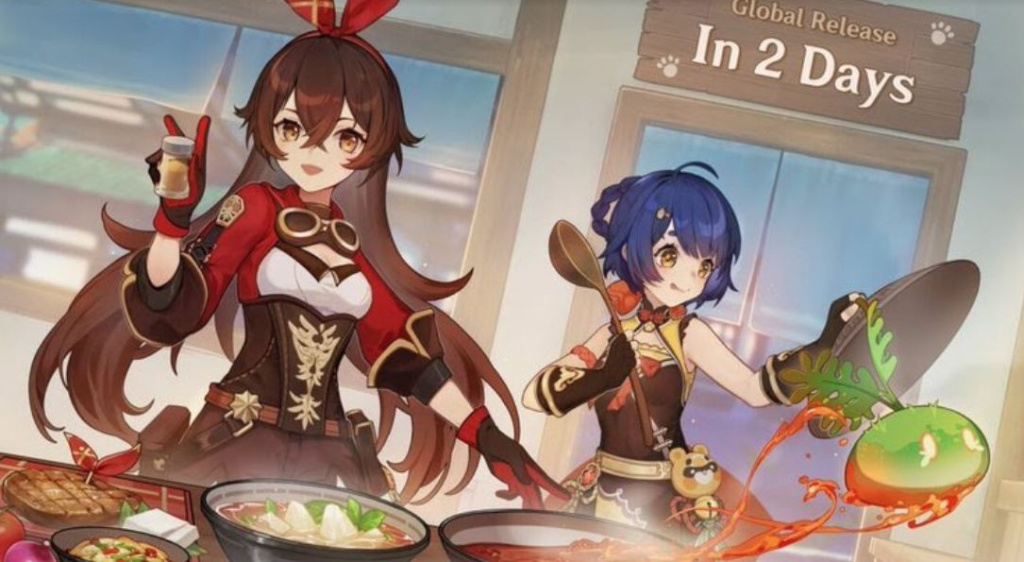 Travellers can obtain these ingredients by the following means:
Poultry/ Fowl: It can be acquired by killing wild birds, completing expeditions in Windrise or Nazuchi Beach, opening chests or from wooden crates, barrels, etc.
Chile Jueyun: It is a flora exclusive to the Tevyat's Liyue region. It can be bought from Wanmin Restaurant at Liyue Harbor or found at Quingyun Peak.
Pepper: It can be purchased from General Goods Shops in Mondstadt and Second Life in Liyue Harbor.
Once you have all the required ingredients, head over to the restaurant and stand near the cooking pot. Next, press the 'Cook' button and select Jueyun Chili Chicken from the list of dishes. Finally, hit the 'Cook' button in the bottom right of the screen to have 1x Jueyun Chili Chicken in your inventory.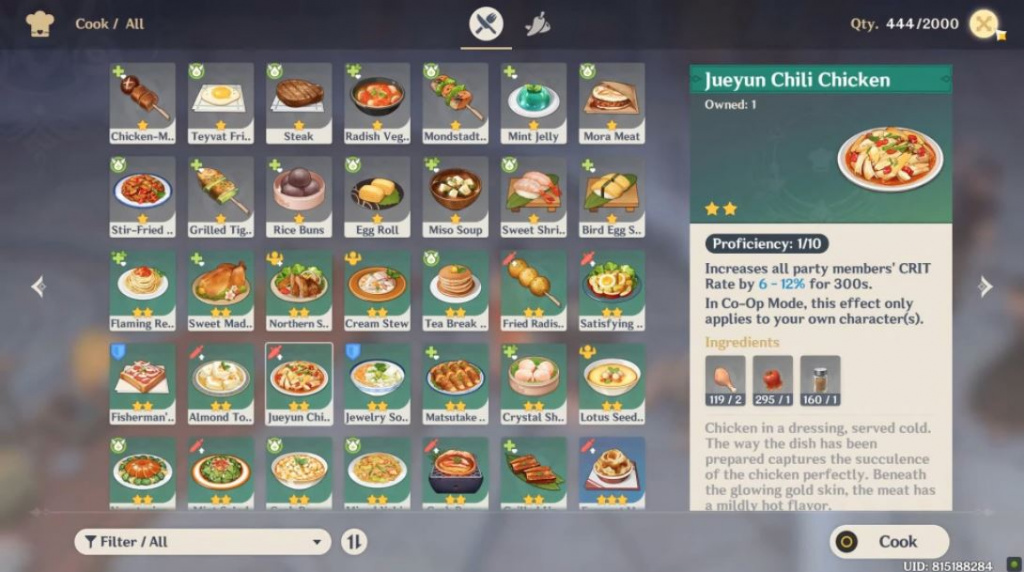 So there you have it, everything you need to know about cooking Jueyun Chili Chicken in Genshin Impact.
Don't forget to check our dedicated Genshin Impact section, where you can find all the news, guides and leaks you desire.
Featured image courtesy of miHoYo.