The latest Genshin Impact banner, "Gentry of Hermitage," launches on the 1st of December, and miHoYo has been building the hype for the new 5* character with "Zhongli: The Listener".
Character Demo - "Zhongli: The Listener" | Genshin Impact

After the end of "The Annals of Liyue", a member of the audience stands before a painted screen of mountains and rivers, as if expecting to hear echoes from the past.https://t.co/wEnt2jVjIM#GenshinImpact#Zhongli

— Paimon (@GenshinImpact) November 30, 2020
The character demo shows cultured and collected Zhongli demolishing opponents with a powerful display of whirling Polearm skills, laughing off enemy attacks while summoning massive pillars of stone - oh, and giant meteor a la the extinction of the dinosaurs.
Suffice to say Zhongli looks really strong.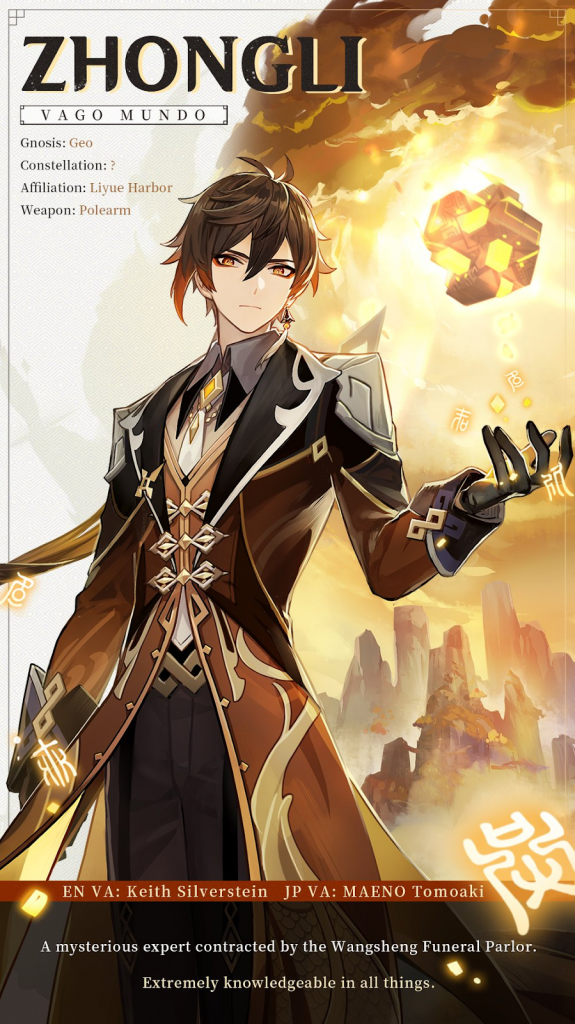 (Picture: miHoYo)
Fans have already been amassing, partly because of his exciting kit, and partly because that is one very stylish and handsome animated man. The Genshin Impact community has been typically quick to react:
Reminder what you Zhongli Mains are pic.twitter.com/6H8ghZtyOU

— Memo | EL PSY KONGROO (@Memo_HS2022) November 30, 2020
Whether you're in it for the kit or the looks, Zhongli certainly has his die-hard fans already - and he hasn't even been released yet!
"This is an age of gods and monsters," Zhongli announces in the video, "I wish not for dominion, yet I cannot watch the common folk suffer." Geo Archon he may be, but Zhongli seems only too willing to get his hands dirty in the defence of his nation.
Better watch out for those meteors, eh?