Several weeks have passed since the release of Genshin Impact's 1.4 update, and while many players have been able to celebrate the Windblume Festival with all its stories, minigames, and exclusive rewards, this event is coming to an end.
That is why in this article we will give a summary of everything that will come next within Genshin Impact, as part of Phase II of version 1.4, "Invitation of Windblume".
New Archon Quest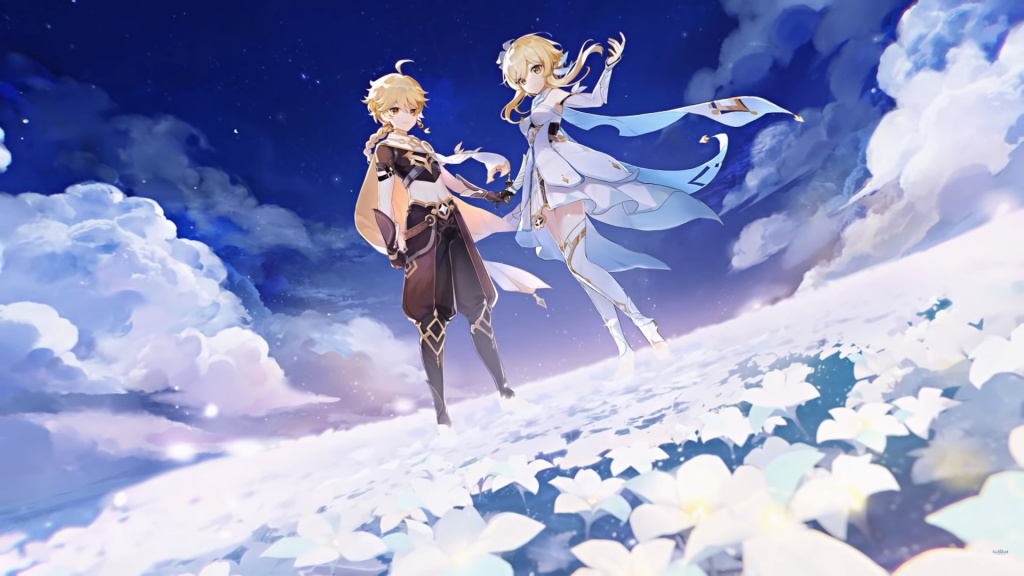 (Picture: miHoYo)
Arriving as the main attraction, a new Archon Quest that will follow the main story of the game will be available shortly for all players eager to discover it.
Titled "We Will Be Reunited", this Archon Quest will arrive at Genshin Impact on 12th April, forming part of Act IV of Chapter I, so if you have not yet completed all the missions of the game's story mode, you will have to do it as much soon as possible or you'll get a good spoiler.
Limited-Time Events
As we announced in our review of update 1.4, two new temporary events will be available in the next few days, requiring all of your skill and power to get through these challenges.
In the first event "Wishful Drops", you will meet a new Hydro creature called Endora, who can feed its power by fighting other Oceanids and will need your help to fight a new special enemy, called the Rhoedia of Loch, a big Hydro-type monster.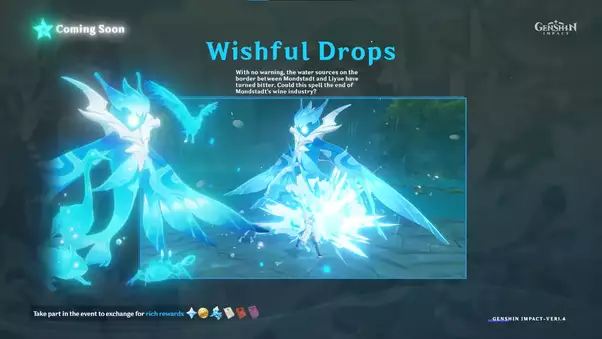 (Picture: miHoYo)
Upon completing this event you will be given rewards such as materials to improve your arsenal and characters through the new Heart of the Spring items, and Endora will join you permanently on your quest as a new commemorative Gadget.
For the second event "Contending Tides", players will have to battle against different hordes of enemies through different modalities, one more difficult than the other, but with better rewards as well.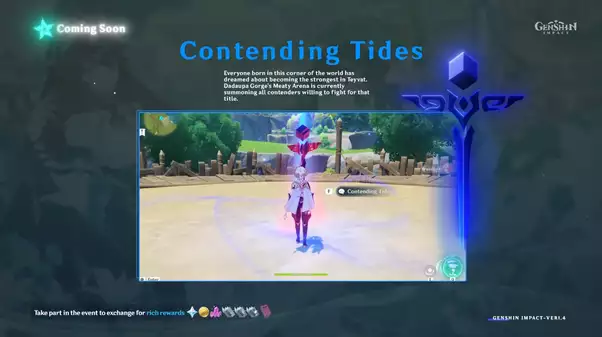 (Picture: miHoYo)
Depending on what is asked of you, various fighting styles will have bigger advantages, so you must be prepared for any situation.
Wishful Drops will be available from 9-16th April, while Contending Tides will be active from 2-12th April. To participate in either event you must have reached an Adventure Rank 20 or higher.
Farewell of Snezhnaya featured banner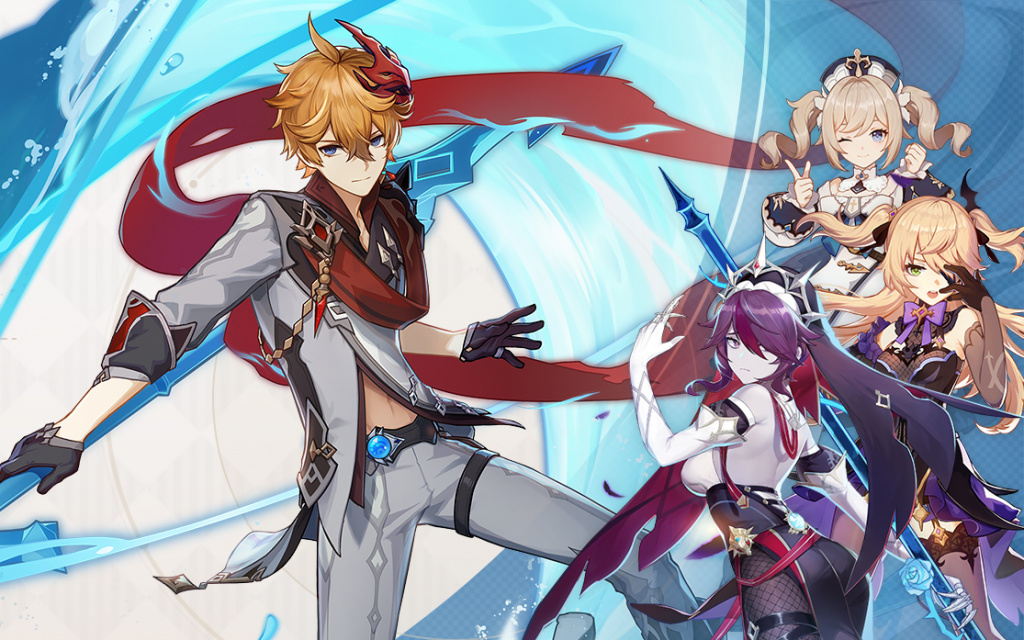 (Picture: miHoYo)
With the arrival of Phase II, a new featured banner will be available, bringing with it a new chance to get your hands on Tartaglia, the powerful Hydro Fatui also known as "Childe".
During the banner period, the 4-star characters Barbara (Hydro), and Fischl (Electro) will receive a drop-rate boost. This banner will also bring the playable debut of a new 4-star character, "Thorny Benevolence" Rosaria (Cryo).
The "Farewell of Snezhnaya" banner will be available from 6-27th April.
In addition, a Test Run will be available through the Events interface, where players can test the playability of the featured characters, as well as obtain some rewards.
Epitome Invocation banner update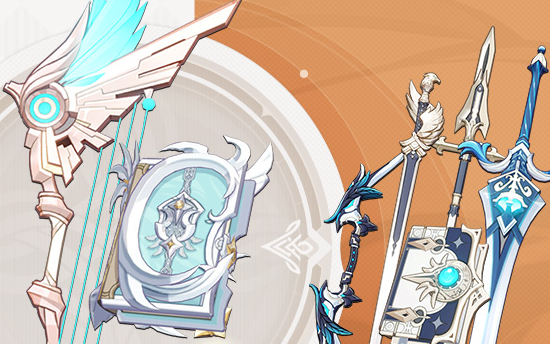 (Picture: miHoYo)
Finally, the Epitome Invocation legendary weapons banner will also receive an update, bringing with it more weapons based on Mondstadt and also some from the Knights of Favonius arsenal.
Among these, we will highlight the 5-star weapons Skyward Harp (Bow) and Lost Prayer to the Sacred Winds (Catalyst).
Additionally, the event-exclusive 4-star weapon Alley Hunter (Bow) and the 4-star weapons Favonius Sword (Sword), Sacrificial Greatsword (Claymore), Favonius Codex (Catalyst), and Favonius Lance (Polearm) will receive a huge drop-rate boost
This banner will also be available from 6-27th April.
For more on Genshin Impact, check out our dedicated section where you can check on guides, news and everything around this fantastic adventure.