Time is money (or at least Primogems and Mora) in Genshin Impact, and sometimes the effort of swimming after those pesky fish and running down beaches after crabs is just more effort than its worth. Fortunately, there are a pair of merchants in Liyue harbour who will do some of the hard work for you - for a price.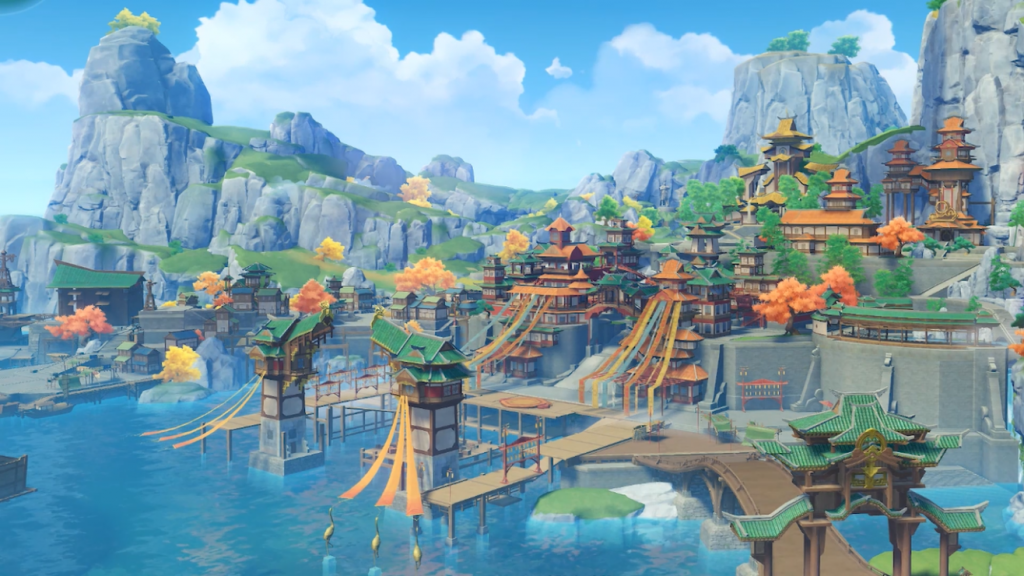 (Picture: miHoYo)
Head down to Liyue harbour during the day (the section to the North-East of the Adventurer's Guild) and look for the stalls manned by Uncle Sun and Uncle Gao.
Make sure it is during the day, as the "upstanding" merchants won't be present at night!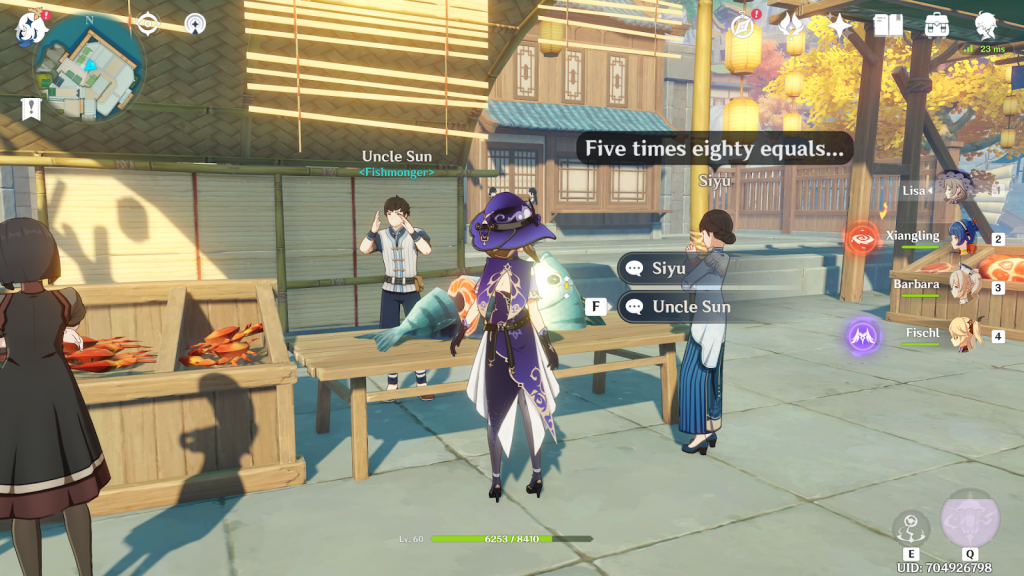 (Picture: miHoYo)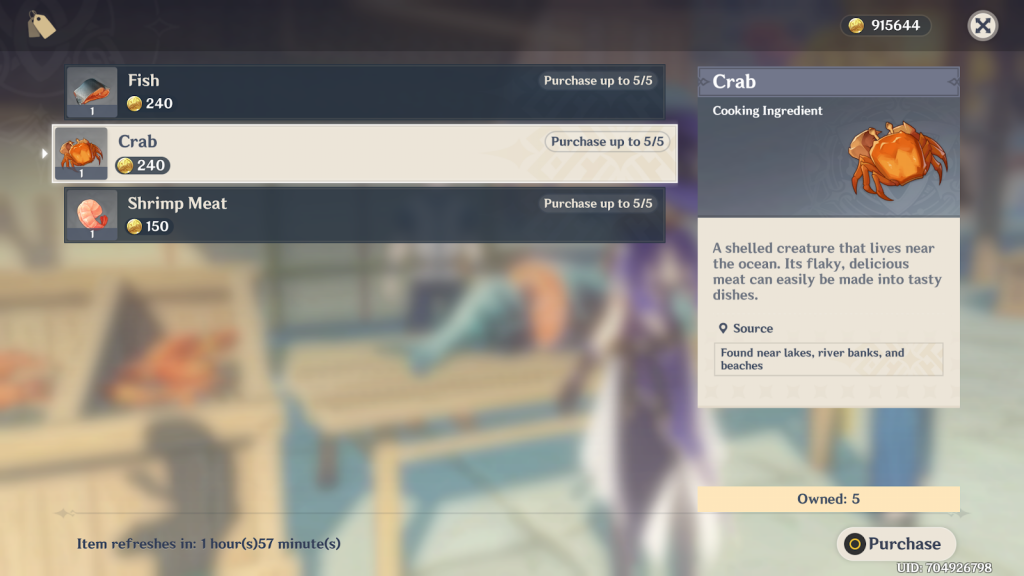 (Picture: miHoYo)
You'll want to talk to Uncle Sun first, as he has the cheaper prices and sells both fish and crab. He has five of each for 240 Mora a piece. He does also sell shrimp meat, but you can buy that from the Liyue general good store for 120 a piece, so it really isn't worth it.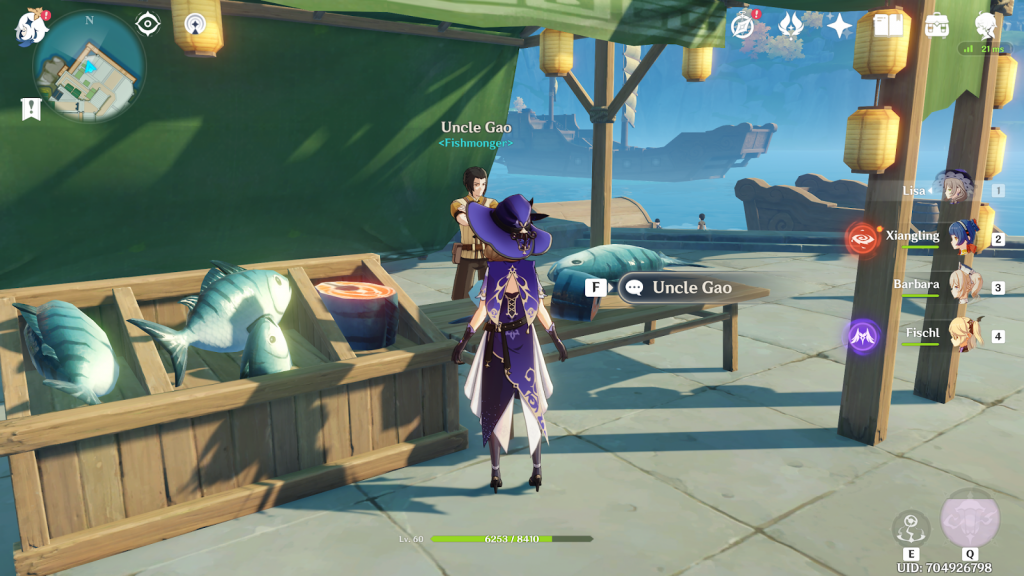 (Picture: miHoYo)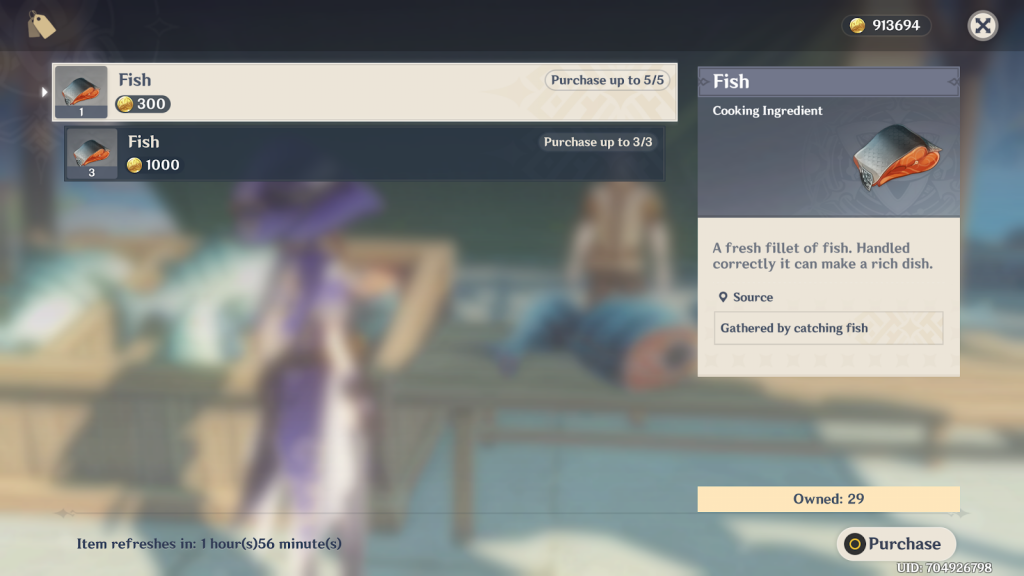 (Picture: miHoYo)
If you still need more fish, you can then move on over to Uncle Gao who has an additional five pieces of fish for 300 mora a piece, then bundles of three pieces for 1000 mora which really isn't worth it. A complete rip-off, even...
Their stocks replenish every couple of hours, so you're often best checking in once a day or at the beginning and end of a longer session if you have the time.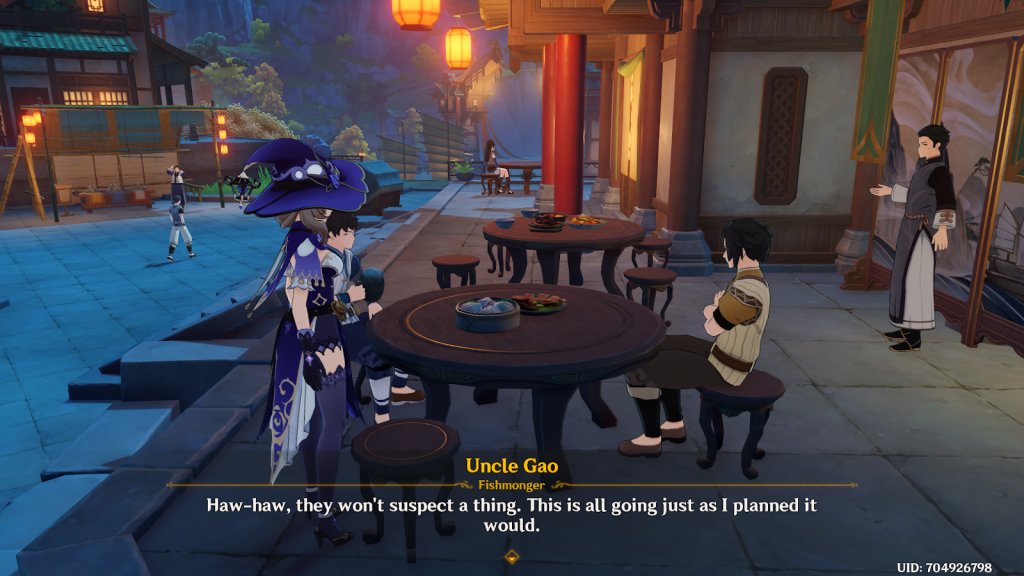 For a bonus bit of lore, head over to the Third-Round Knockout tavern at night (near where the crafting table is) to catch Uncle Gao and Uncle Sun in a sordid bit of market manipulation. And you thought Uncle Sun was the good guy...