miHoYo has officially introduced Yae Miko, Grand Narukami Shrine's Lady Guuji and Yae Publishing House's editor-in-chief on their forum site, HoYoLAB. The character introduction included plenty of fascinating details about the forthcoming playable character, from her basic information to her backstory.
Additionally, the developer released an accompanying character teaser trailer, Kitsune's Affections, which provided an extraordinary glimpse into her daily life. From reading novels, enjoying sake, and Fried Tofu to her cunning personality and demeanour, here's everything we know about the new 5-star Electro character.
miHoYo officially debuts Yae Miko in Genshin Impact
Most of what we know about the character was leaked beforehand. Yae Miko will be using the Electro element, with the Divina Vulpes as her Constellation and a Catalyst as her primary weapon.
As an Electro DPS character, she deals continual damage to enemies both off-field and with burst damage. Her Elemental Attack sees her moving gracefully across the battlefield, leaving behind beacons or Sesshou Sakura, which strikes enemies with lightning attack for Electro DMG.
Her Elemental Burst, Great Secret Art: Tenko Kenshin allows Yae Miko to use lightning strikes against her enemies for AoE Electro DMG. This is achieved when she destroys her Sesshou Sakura nearby and transforms them into lightning bolts that strike down from the skies.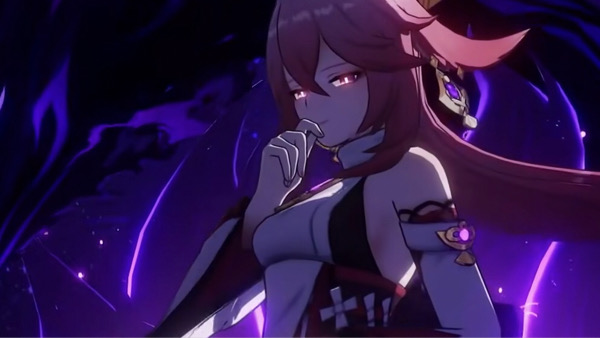 As the shrine maiden of the Grand Narukami Shrine on Inazuma's Narukami Island, she's exceptionally welcoming to all who visit the shrine; however, she's somewhat reserved towards strangers, which at times displays her cynicism and selfish demeanour.
Regardless of her cunning behaviour, Yae Miko is quite a fascinating character. She's pretty enamoured with humans as it brings her great joy to her day, as long as it doesn't bore her.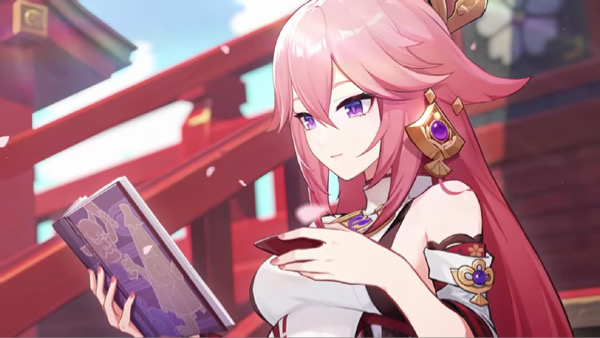 Naturally, as the editor of her own publishing house, Yae Miko enjoys spending her day reading light novels from other writers. As we saw in her character teaser trailer, she appears to enjoy reading while sipping on some sake in between her duties at the shrine.
The trailer also provided another love of Yae Miko's: eating Fried Tofu, which was hinted at during the 2.5 Special Program live stream. However, while Fried Tofu may delight her, don't offer her anything pickled, as she states that she will "refuse to defile" herself by consuming "such pungent things."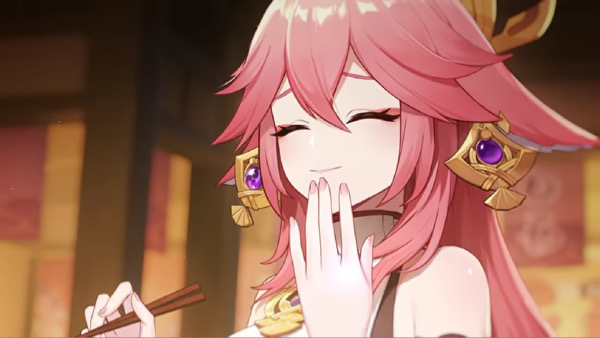 As the excitement continues to grow regarding her impending arrival, Travelers will need to save up as many Primogems to guarantee to pull Yae Miko from her Character Event Wish banner.
Yae Miko will officially join the current Genshin Impact roster in the 2.5 update released on 16th February 2022.
Featured image courtesy of miHoYo.