Out of the four ways to up your City Reputation, Bounties and Requests are the two completely new additions to Genshin Impact with patch 1.1. While we cover Bounties in another guide, this guide will help you get to grips with Requests - promise, they aren't too hard.
Before we delve into the nuts and bolts of Requests though, here are a couple of things to keep in mind:
You can only complete up to a maximum of 3 Requests per week between all cities - that means you can't do three in both Liyue and Mondstadt. Pick and choose where you do your quests carefully.
You can accept multiple requests at once - unlike Bounties, you can accept multiple requests at the same time, so save yourself some time and select all the Requests you want at once
With those things in mind, here's how Requests work:
Accepting Requests
To accept a request, you'll first need to speak with Hertha (Mondstadt) or Ms Yu (Liyue). If you haven't had an initial conversation with them, you'll have to do some basic side quests first before you unlock Requests. They're fairly short and easy and well worth your time, so go ahead and complete them if you haven't already.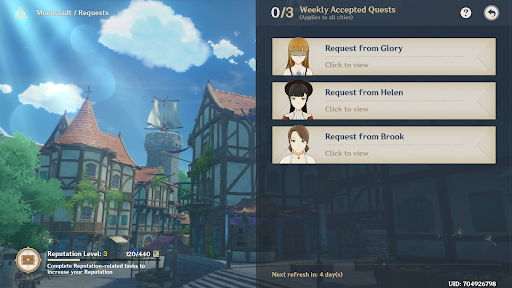 (Picture: miHoYo)
Assuming that's all done, you'll want to choose Requests from the City Reputation screen. From there you'll be shown three Requests made by various NPCs in the city… though "city" is a broad term, as it can be a character anywhere within the territory. Springvale is a fairly common destination, for example.
Selecting a Request will let you view what it entails. Generally speaking, Requests are delivery quests: find the character that made the Request and give them the item(s) they wanted.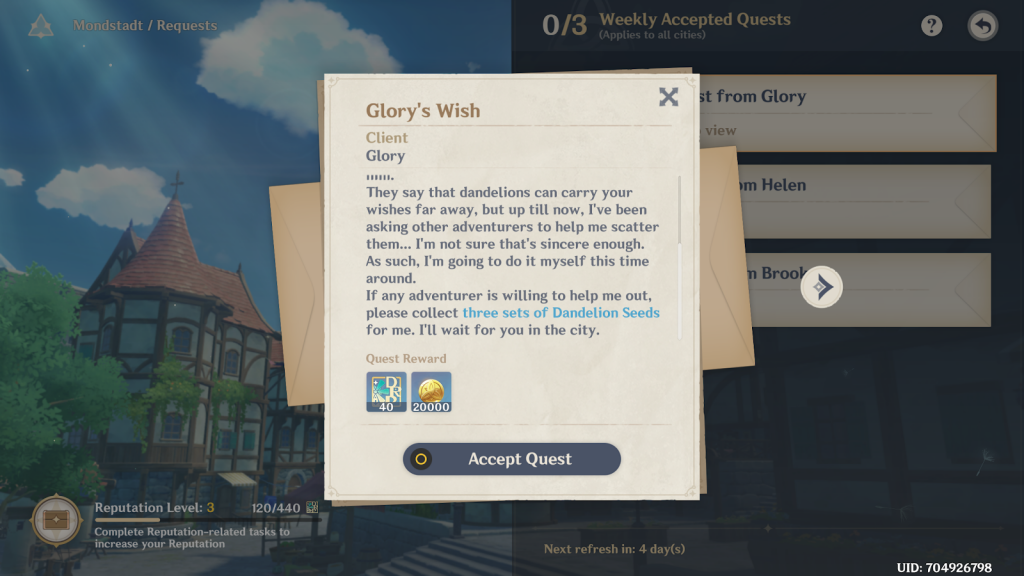 (Picture: miHoYo)
They're not timed, and usually don't ask for difficult to acquire items, and offer a decent Reputation EXP reward alongside a fair amount of Mora. Rumour has it that as your Reputation Level increases, the Requests you receive become more challenging and offer better rewards - up your Reputation and find out!
Going out on delivery
With your Request(s) accepted, all that needs to be done then is to deliver the residents' desired items. Each accepted Request will appear in your Journal and is trackable using the standard quotes navigation system, making finding the NPCs nice and easy.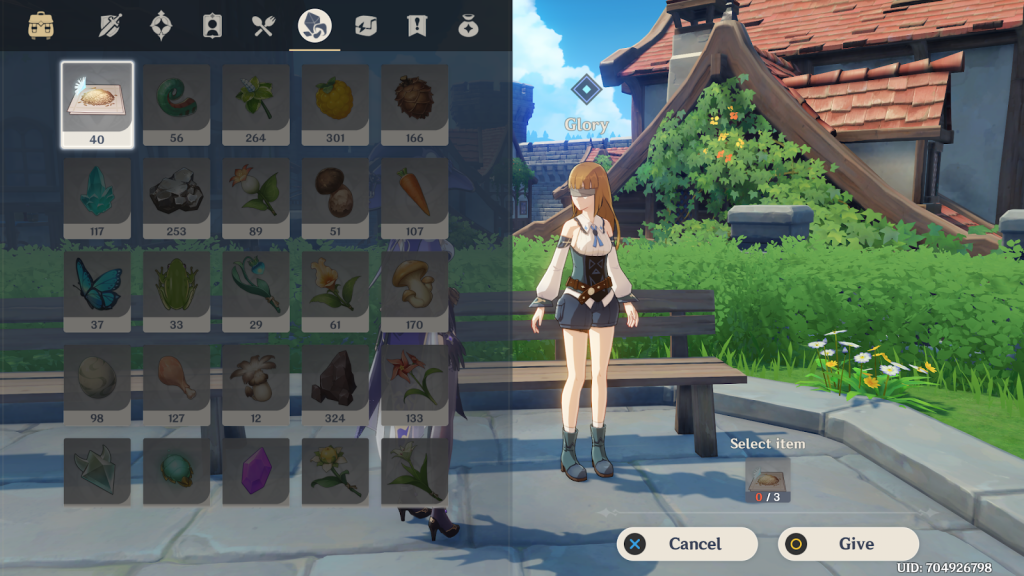 (Picture: miHoYo)
Having found the NPC (and having the items they need in inventory), it's just a matter of handing them over to complete the quest.
And that's it! Your request is done. Unlike Bounties, you get the reward then and there too - no going back to Hertha/Ms. Yu to claim the reward required.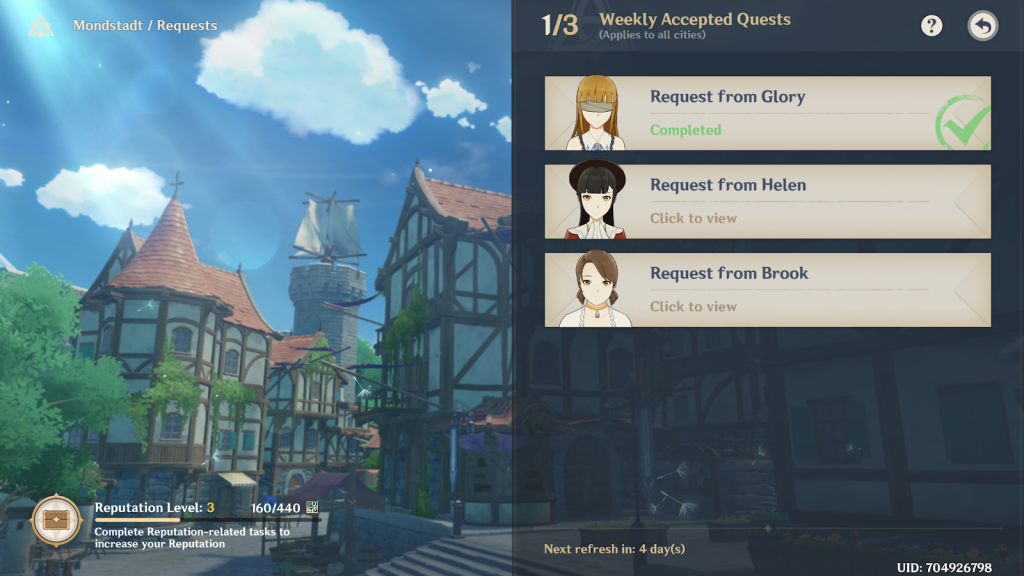 (Picture: miHoYo)