Genshin Impact is loaded with a tonne of secret achievements that players can complete to earn free Primogems in the game. Following the release of the 2.0 update, miHoYo added even more of them in the new Inazuma region. Second Blooming is one of the many hidden achievements in Genshin Impact that rewards the players with five Primogems in total upon its completion. 
While this achievement is relatively easy to accomplish, it can only be unlocked after completion of the 'Tatara Tales' questline. Moreover, a bag of flower seeds is also required to complete the Second Blooming quest. Here's a step-by-step guide that explains the process to complete this achievement in a short space of time.
Genshin Impact Second Blooming achievement: How to complete
This guide is divided into three parts as it's a pretty lengthy process to finish the Second Blooming achievement. Credit goes to ON Game.
Part 1: Completing the 'Tatara Tales' questline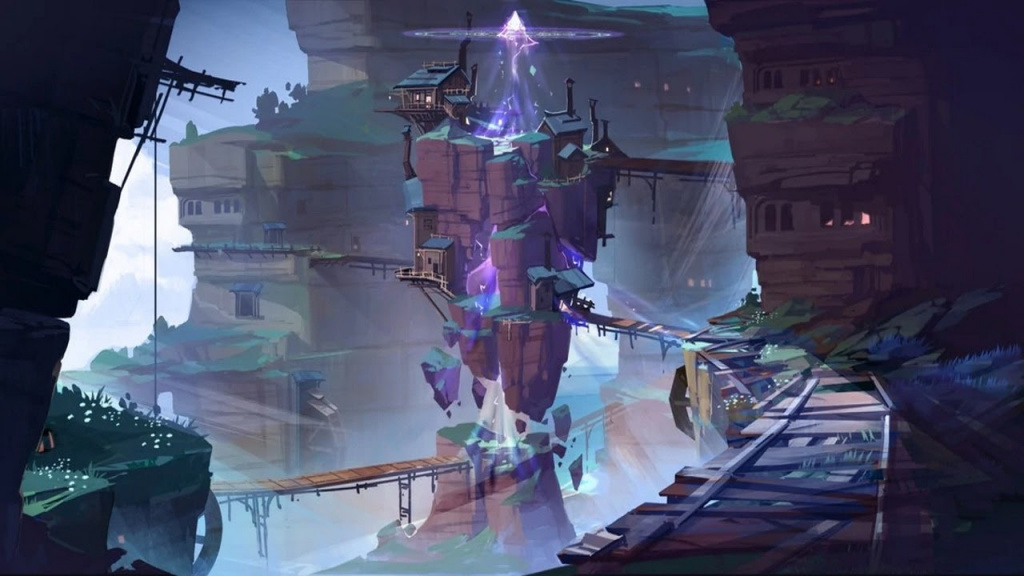 Tarara Tales is a famous questline in Genshin Impact that contains a total of eight quests. Being a time-gated quest, it will take at least seven days to finish it. It is automatically initiated after interacting with Toranosuke or Miyuki at the Kujou Encampment.
Additional quests in this chapter may need the daily reset to move after completing the previous quest.
Part 2: Acquiring the Bag of Flower Seeds
To proceed further, you will require a bag of flower seeds from Takashi's chest. To obtain this chest, teleport to the north waypoint of Tatarasuna Island and then head over to the north of the small island where the mysterious conches are available.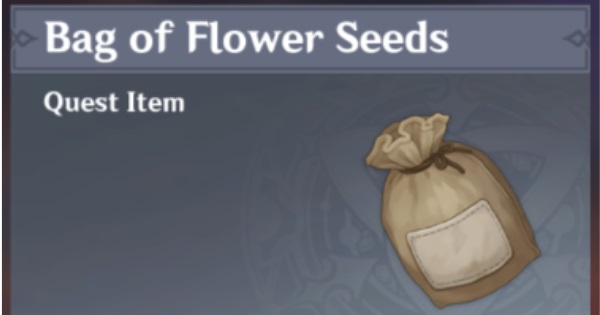 After reaching the spot, investigate all the glowing spots around the island. Some of them will give you mysterious conches followed by some other valuable resources such as Mora or other artifacts.
Once you collect at least three conches, talk to Takashi, an NPC living inside the giant shell house. Trade those three mysterious conches for the Takashi's chest, and you will get the bag of flower seeds after opening that chest.
Part 3: Talking to Hanayam Kaoru for three consecutive days
After completing the Tatara Tales questline and obtaining a bag of flower seeds, all you have to do is interact with Hanayam Kaoru. To start off, teleport to the Statue of Seven in Tatarasuna Island and look for Hanayam Kaoru near the shrine.
On Day 1, she will ask you for those flower seeds you attained in the second part of this guide. Simply hand it over to her, and in return, she will grant you a standard chest. Following this, she will ask you to come back the next day (not in-game time) to witness a sea of flowers.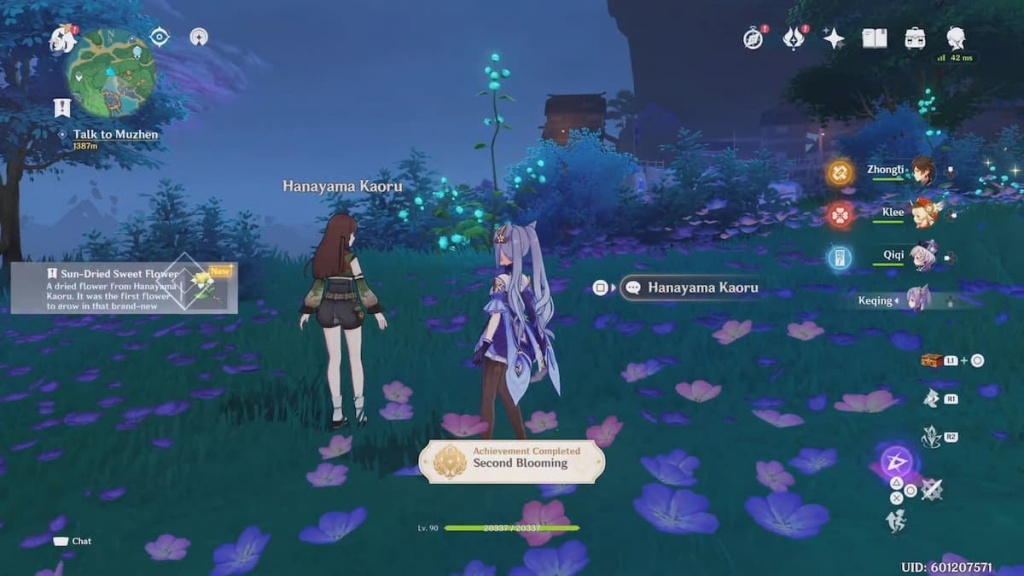 On the next day, i.e. Day 2, she will ask you to assassinate some monsters so that she can plant the flower seeds. Fight against a couple of Electro Whopper Flowers and defeat them in order to clear that region. After that, go and talk to Hanayama again and get another common chest as a reward.
Hanayam will show you the sea of flowers on the final day that she planted earlier and ask you to bring three flowers. Move to the garden and pluck three Sweet Flowers and give it to her.
Check out the video by ON Game below for a visual guide.
After completing the final objective, the Second Blooming achievement will be marked as completed in the checklist. Moreover, don't forget to collect 20,000 Mora from the chest given by Hanayam on the final day.
Don't forget to follow our dedicated Genshin Impact section packed with guides, updates, news, and more.