Following the release of the Genshin Impact 1.5 update, miHoYo added a new Trust Rank system to the game. Much like quests and secret achievements, Travelers can earn free Primogems and other valuable rewards by increasing their Trust Rank with Tubby. For unaware ones, Tubby the Teapot Spirit is an NPC in Genshin Impact that offers a number of services from within the Serenitea Pot.
Therefore, users can simply figure out their Trust Rank level by talking to the Teapot Spirit in their teapot. While increasing the Trust Rank is a pretty simple task, many players are having a hard time gaining XP for the same. Hence, we've put together all the details to assist our readers in increasing their Trust Rank in Genshin Impact.
Increasing Trust Rank in Genshin Impact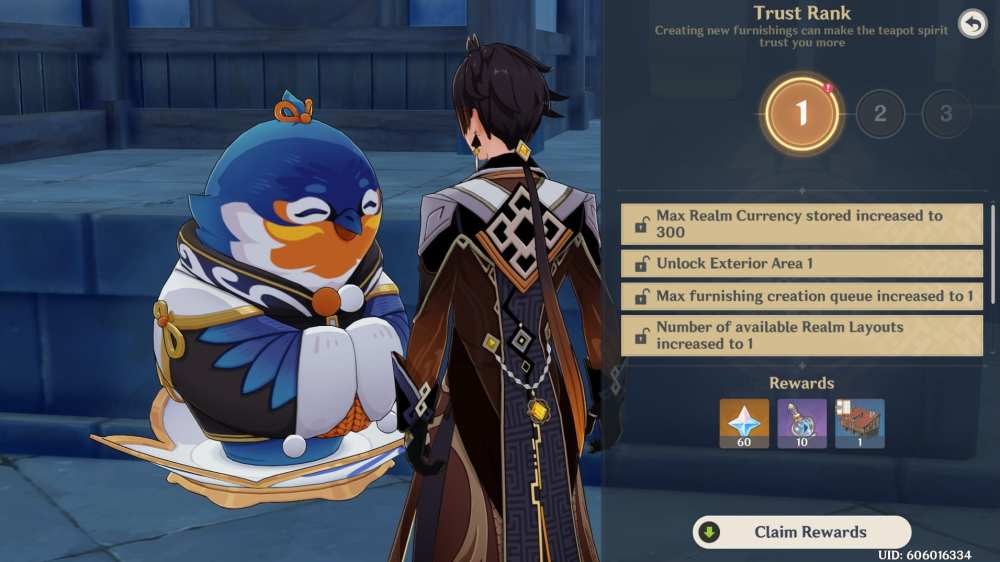 In simple words, Trust Rank refers to your relationship level with Tubby, the Serenitea Pot Spirit. As of writing, the only way to increase your Trust Rank in Genshin Impact is by crafting and claiming new furniture. While doing it for the first time, the game will reward you with some Trust XP that eventually increases your rank.
Moreover, one can rank up quickly by crafting every Furnishing Blueprint at least once. To craft it, speak with Tubby and select "Create Furnishing" from the list of available services. Once you have access to the crafting interface, choose the Furnishing you want to build and begin creating it.
It's worth noting that furnishing has three further different tiers, Green, Blue, and Purple. Here's how much trust you can earn from each tier:
Green: Requires 12 hours to furnish in order to receive 30 trust
Blue: Requires 14 hours to furnish and provides 60 trust
Purple: Requires 16 hours to furnish and offers 90 trust.
Fortunately, you can also instantly skip the long hour wait by using Vial of Adeptal Speed. The Adeptal Speed can be earned after hitting Trust Rank levels 1-4 or simply buying it from Realm Depot.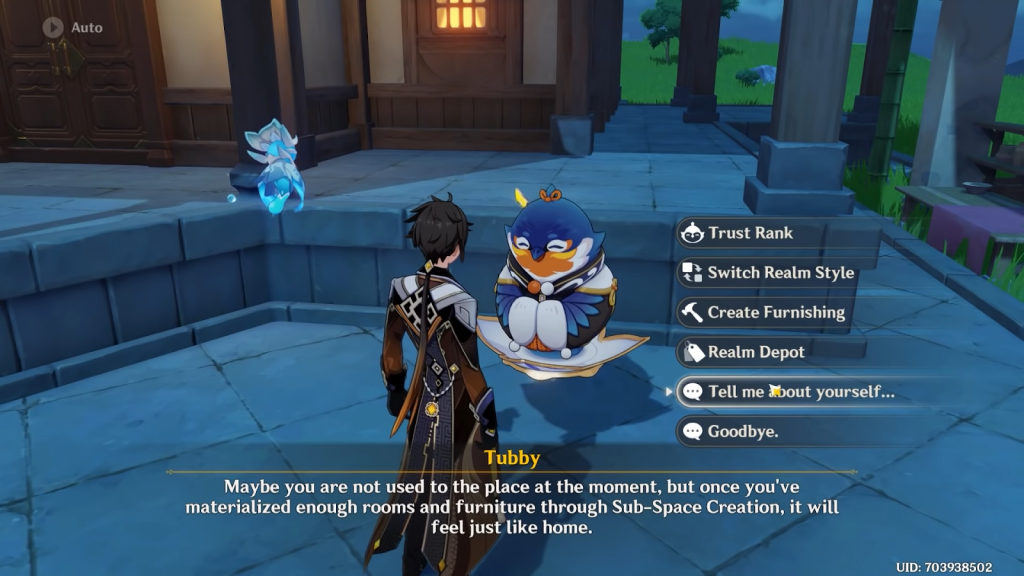 The extraordinary rewards being offered by the Trust Rank system is one of the leading reasons why everyone is encouraged to increase their Trust Rank with Tubby. The Travelers can earn up to 600 Primogems, followed by many other freebies in Genshin Impact, by increasing their Trust Rank to level 10 in Genshin Impact.
One more thing that players should keep in mind is that the rewards from the Trust Rank system will only be credited after speaking with Tubby. While the process is a little time-consuming, it's one of the best ways to earn a stack of Genshin Impact's premium currency, i.e., Primogems.
Don't forget to follow our Genshin Impact dedicated section packed with guides, updates, news, and more.