Genshin Impact is one of the most popular open-world RPG games in which a player plays the role of a Traveler and go on an adventure in Tevyat in search of their twin brother trapped by one of the Gods. 
Along with this, players can also complete quests, commissions, and more to earn different in-game rewards like Primogems, Mora etc. While Genshin Impact is quite engaging, you might get bored of it while playing alone and would want to play it with your friend.
Fortunately, miHoYo allows you to play the game with your friends in co-op mode; however, it is not available by default. If you want to play Genshin Impact with your friends, here's a complete guide on how to do it.
How to play Genshin Impact with friends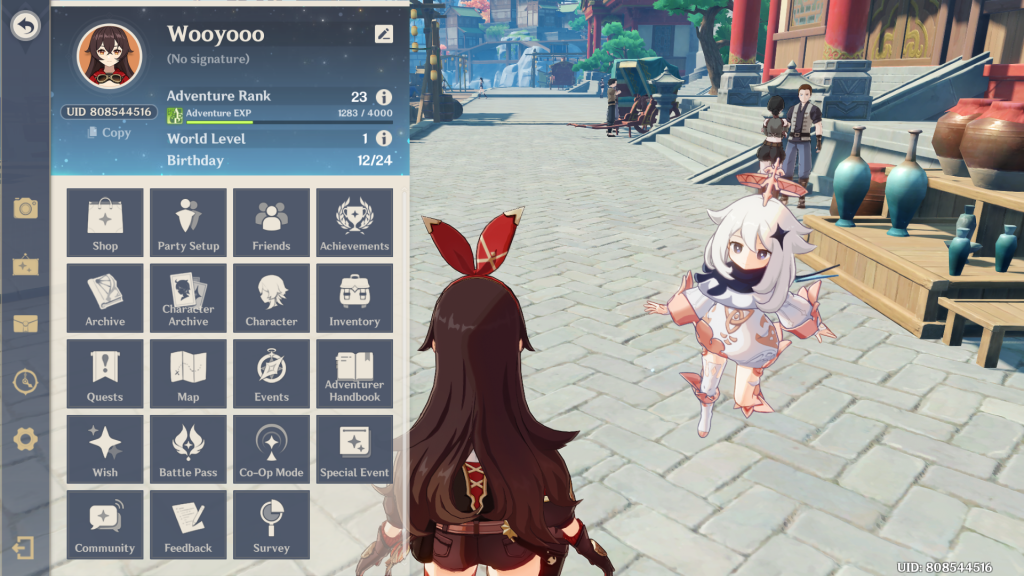 As mentioned above, players can play Genshin Impact with their friends via co-op mode, but it is not unlocked by default. You can unlock it by reaching Adventure Rank 16 in the game, which can be done by completing Archon and World quests, commissions, opening chests, activating teleport waypoints and more.
As you reach Adventure Rank 16, the co-op mode will be unlocked, and you will be able to find the "Friends and Co-op Mode" option in the Paimon menu.
Then you need to add friends in the game using the UID that you can find in your profile section. Once you do that, you can open the Paimon menu and click on the co-op mode option. From there, you will find the list of online friends and strangers to whom you can send a request or invite them to your world.
In co-op mode, the players playing with you will be able to use your resources like vegetables, and you will be able to switch between a lesser number of characters.
In addition to this, players can join the world of friends with World Level and Adventure Rank lower than them. 
Don't forget to follow our dedicated Genshin Impact section packed with guides, updates, news, and more.
Featured image courtesy of miHoYo.