Genshin Impact has been one of the most successful titles since its launch a year ago, maintaining great popularity and a growing player base while putting miHoYo, the Chinese company responsible for the game, on the list of the biggest video game developers in 2020.
However, as often happens with many relevant games and franchises, Genshin Impact hasn't been exempt from being a target of hundreds of leaks, shared by users with access to its private beta (despite signing NDAs) and insider sources from miHoYo.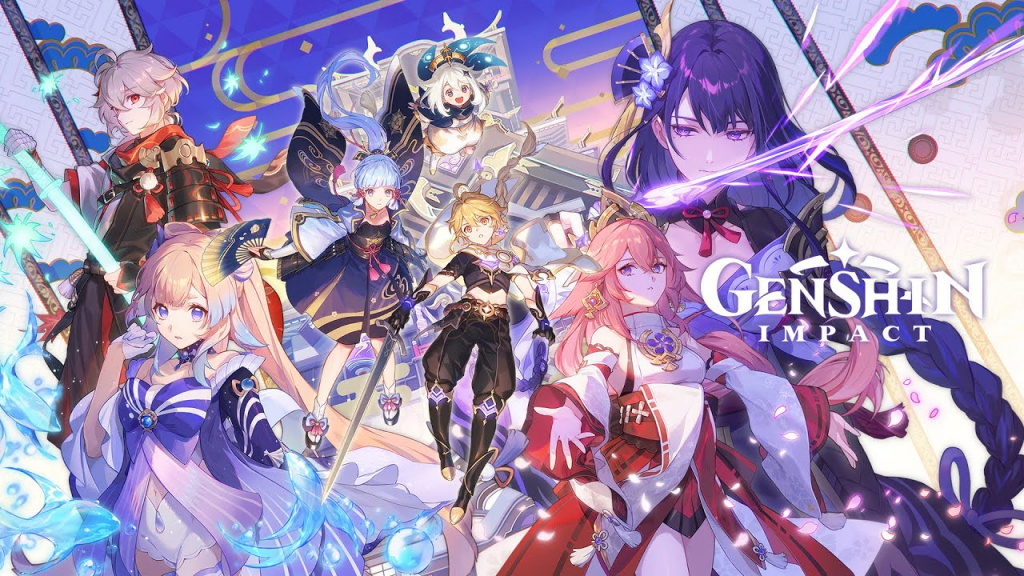 With this in mind and as a last resort, miHoYo has unexpectedly started a crusade to end the leakers after the reveal of a lawsuit against  Chinese video platform 'Bilibili' on 6th September.
According to a report shared by DualShockers, since Chinese law prohibits miHoYo from asking Bilibili private information about their users outside of court, they decided to register the lawsuit against the platform instead of going straight towards the undisclosed leakers.
This event, now known by players as the "Leakers Hunt Decree", referencing the decree created by the Raiden Shogun within the game, has prompted a massive exodus of some of the best-known dataminers in the Genshin Impact community.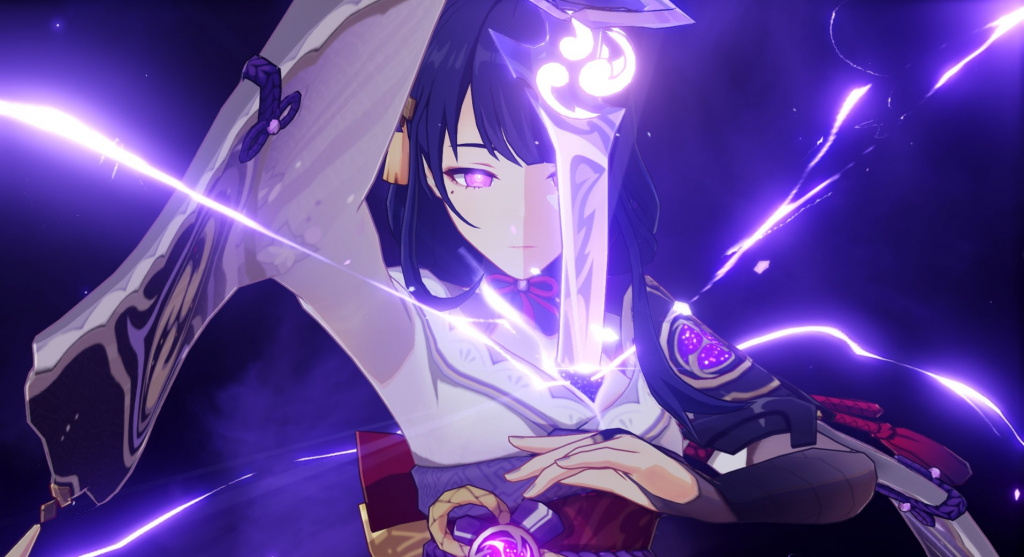 Some of the biggest names include abc64 and Sukuna, whose Twitter accounts are no longer available at the time of writing, in addition to Dimbreath and UBatcha, who have announced a hiatus due to the current situation.
Likewise, communities such as Project Celestia, Genshin Intel and the Wangsheng Funeral Parlor's Discord server have decided to pause all content regarding leaks until further notice while keeping their doors open as they are some of the largest Genshin communities.
Hello, everyone! With everything that's happened in the past 2 days, we've made the decision to pause posting any leaks content until further notice.

Thanks for understanding, and we also hope that this issue will be resolved soon.

— WFP (@WangshengFP) September 10, 2021
The final straw would come on 10th September, when 'Honey', creator and lead developer of Honey Hunters (so far, Genshin Impact's largest online encyclopedia), revealed a Cease and Desist letter submitted by miHoYo's legal department to the website hosts.
According to 'Honey', miHoYo is asking her web hosting provider to remove the main domain, which would obliterate all of her websites and web projects within 24 hours, stating this could set a bad precedent for all those who are doing game-related content, implying myHoYo can "cancel" anyone for using their assets.
"I hope my and my team experience will make other content creators for this game to think, what company they're dealing with this since MiHoYo think they can recall the results of years of your work, just because they own the trademark," said 'Honey' before confirming the migration of Honey Hunters' website to a new hosting outside the US.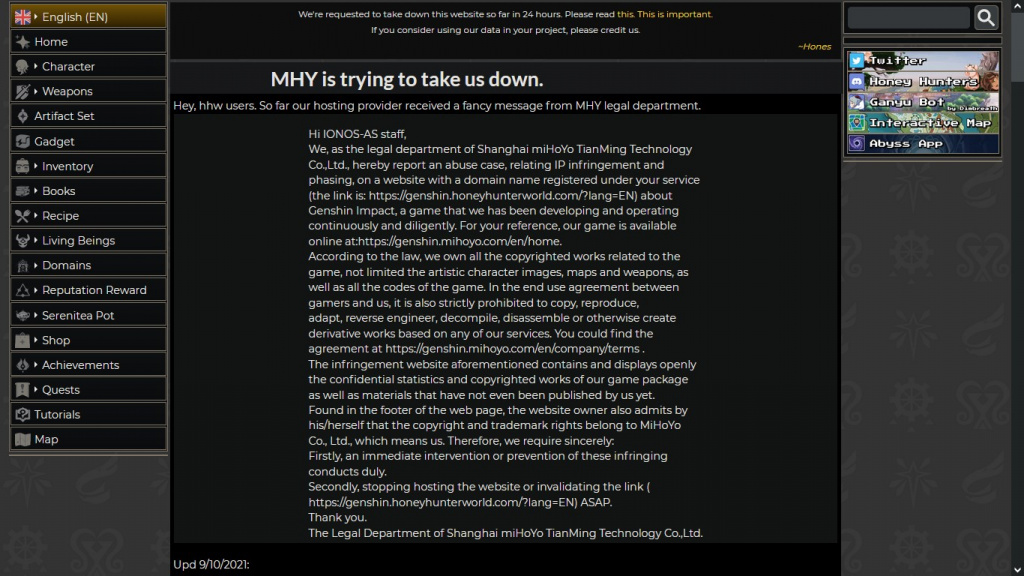 So far, all consequences the "Leakers Hunt Decree" will bring to Genshin Impact haven't been measured since much of the expectation from its community and the profits generated by the game is due to the previews revealed by dataminers.
It goes without saying, there has also been a lot of criticism for the way miHoYo is handling this, as they are trying to get rid of something very common in the video game industry, although, in recent years, various companies such as Epic Games have even supported these moves in games like Fortnite and users like HYPEX.
Don't forget to check our dedicated Genshin Impact section, where you can find all the news, guides, and previews you desire, as well as our Genshin Impact Twitter account.
Header image via miHoYo.