Razer, known for creating gaming peripherals and other gaming-related hardware, has unveiled a prototype Smart Mask at CES 2021, dubbing it the "world's smartest mask".
Also known as Project Hazel, the Razer smart mask is aimed at helping in the fight against the ongoing COVID-19 pandemic, since standard masks really aren't all that fashionable, right? Here's what we know so far about the world's smartest mask from Razer.
Razer Smart Mask: Release Date & Price
For those who want the "world's smartest mask" complete with RGB and social functions, there's some bad news.
At the time of writing, there's no release date or price for the Razer Smart Mask. This is a prototype, proof of concept announcement, which means the release date or even a price reveal could still be a very long way off.
Razer products are also generally a bit expensive and judging by the features included in the Razer Smart Mask, the price might be a little high if it even releases this year.
The company did note they plan to continue work on the product, with "rigorous testing and user feedback" to make changes and improvements to Project Hazel.
Razer Project Hazel Smart Mask Features
The Razer Smart Mask isn't just an N95 medical-grade respirator. It is much more than that, with a wealth of features including an auto-sterilization function using UV lights, voice amplification technology, wireless charging and much more. Yes, it also has Razer Chroma RGB, so you can walk around in style.
Check out the full list of revealed features for Razer Project Hazel Smart Mask below as per the official product page.
Safety Features: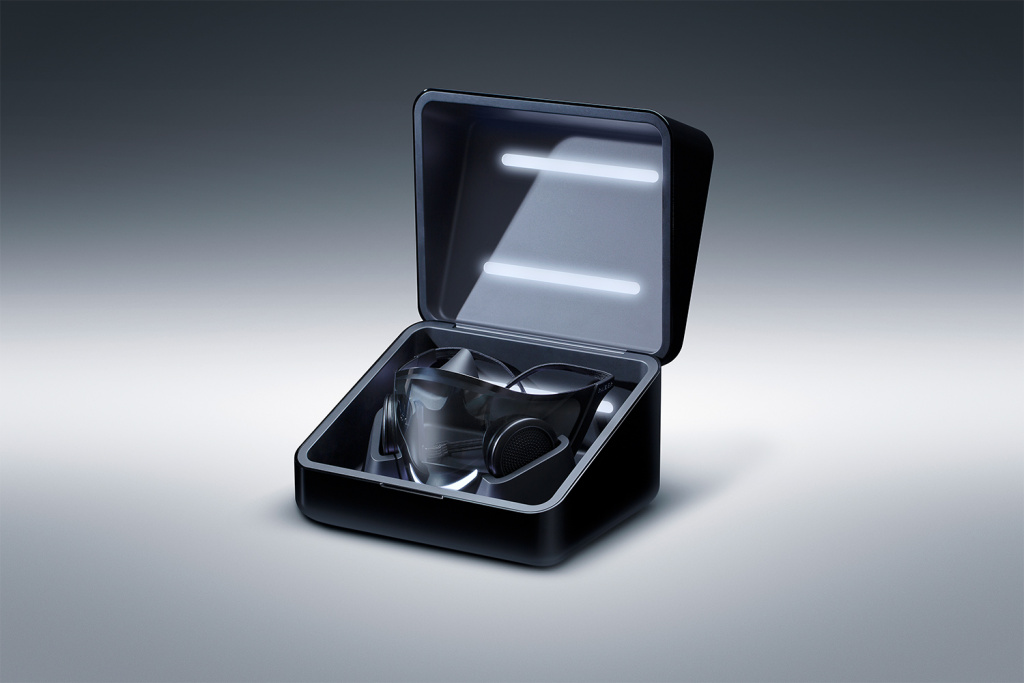 (Picture: Razer)
Surgical N95 Respirator - In addition to its high bacterial filtration efficiency (BFE), the mask also has a high fluid resistance which protects against large droplets and splashes.
Active Ventilation - The smart mask's detachable ventilator regulates airflow and is capable of filtering at least 95% of airborne particles.
Auto-sterilization Function - Project Hazel comes with a special charging case lined with a UV light interior which kills bacteria and viruses as the mask charges.
Social Features: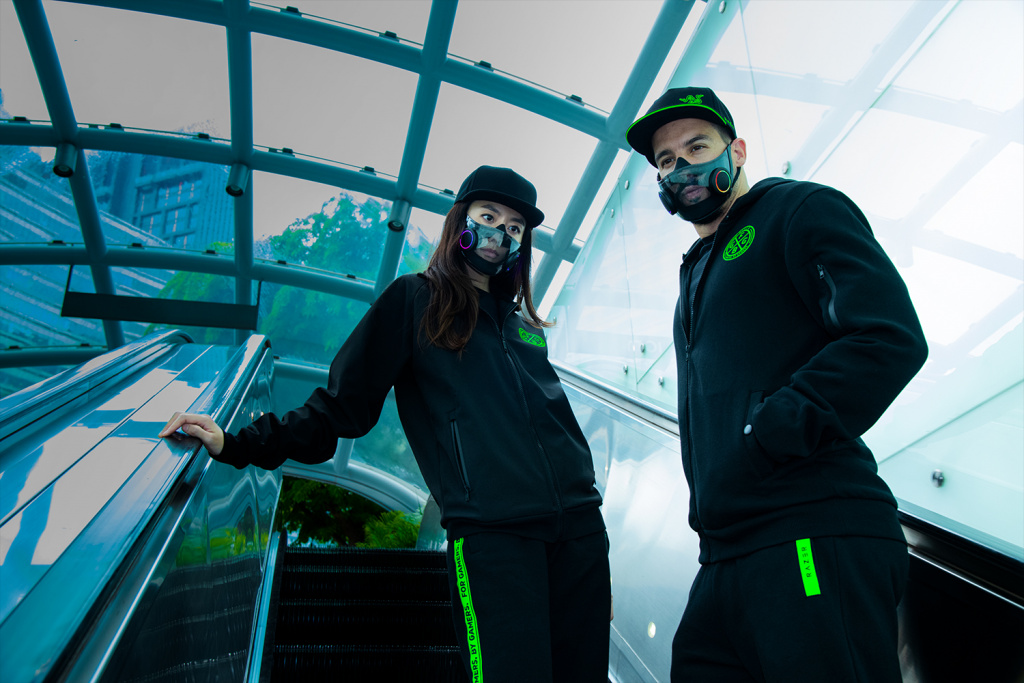 (Picture: Razer)
Clear, Transparent Design - Enjoy more seamless social interaction with others as they'll be able to see you speak and pick up on your facial cues easily.
Low Light Mode - The smart mask's interior lights up automatically when it's dark, allowing you to express yourself clearly regardless of the lighting conditions.
Voiceamp Technology - Thanks to a built-in mic and amplifier combo, our patent-pending technology ensures your speech isn't muffled even when you're masked up.
Sustainability Features: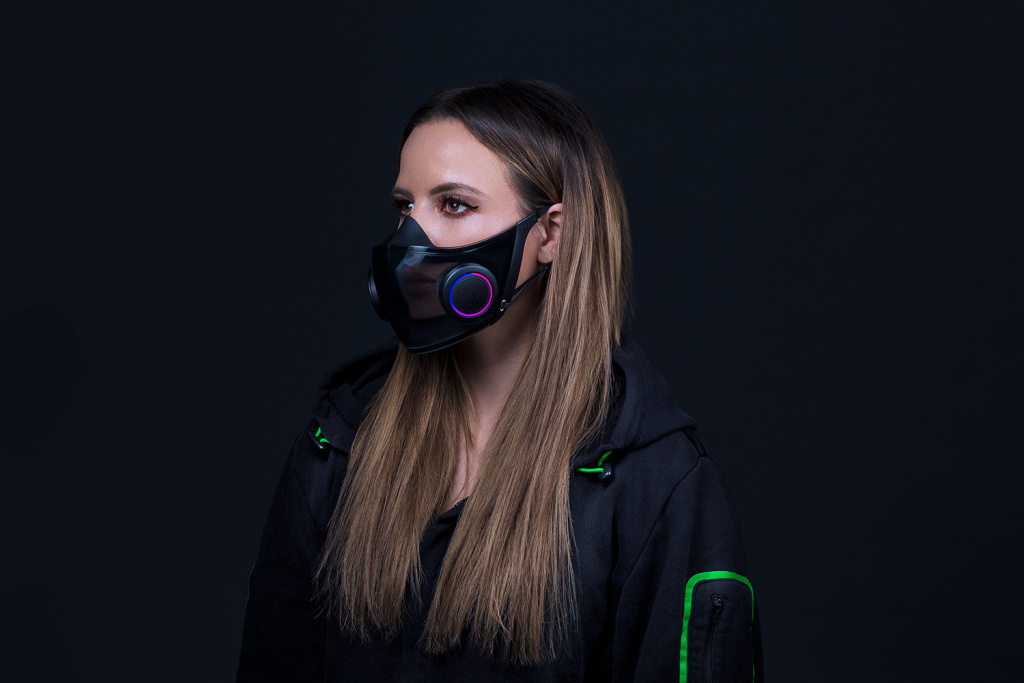 (Picture: Razer)
Replaceable Filters,
Rechargeable Ventilators - The mask's BFE rating can easily be maintained by swapping in new filters into the ventilators, which have long-lasting battery life for all-day use.
Wireless Charging Case with Uv Sterilizer - With a dual-purpose fast charger that sterilizes at the same time, the smart mask is always ready to go. Glows from red to green for easy reference when checking battery level.
Durable Design for Daily Use - The waterproof, scratch-resistant mask is as tough as it is sustainable—made of recyclable plastic to greatly minimize wastage as compared to disposable masks.
Comfort Features:
(Picture: Razer)

Optimized Airflow - Its active ventilation brings in cool air and releases heat produced from exhaling, which also prevents a build-up of CO2 in the mask that can cause headaches and dizziness.
Unobtrusive, Air-tight Seal - The silicon guard sits snugly around your face to prevent air leaking in and keeps the mask itself from touching or resting on your mouth so you can talk naturally.
Voiceamp Technology - The thicker ear loops apply less pressure on your ears and can be adjusted for a more secure fit, while the mask can be custom-made to fit your face shape.
RGB Features: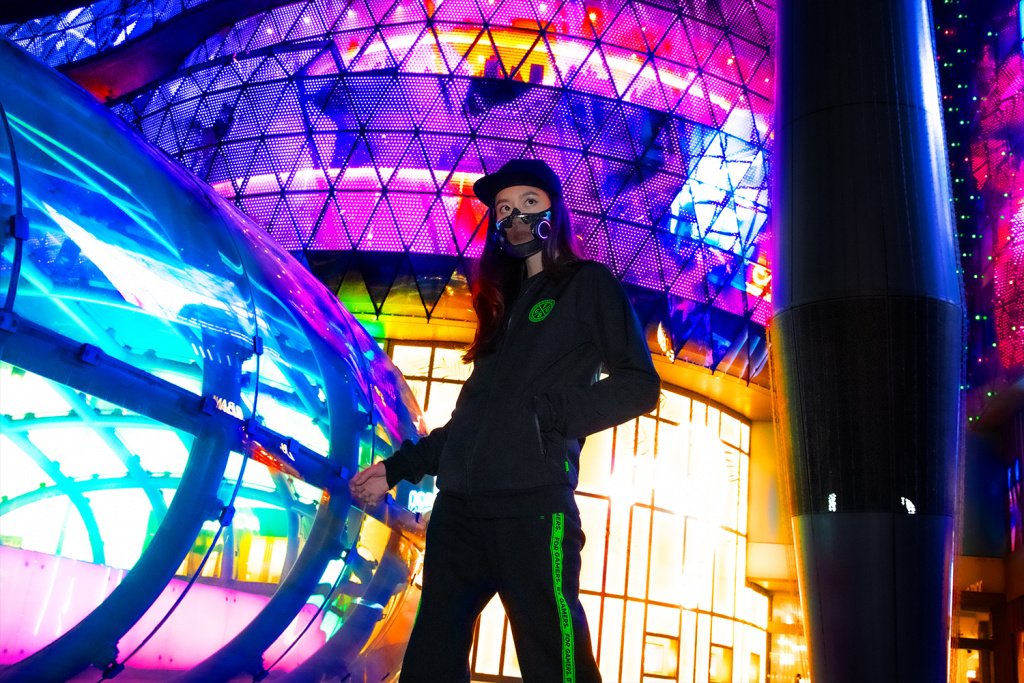 (Picture: Razer)
Because no smart mask would be complete without a little flair. Offering 16.8 million colours and a suite of iconic effects, turn heads while you stay safe with 2 customizable lighting zones powered by Razer Chroma RGB.
While the Razer Smart Mask does look impressive, there's no telling if it will ever see the light of day at this point. Razer has not revealed a release date or price, or even which countries Project Hazel will be available in.