Former League of Legends world champion mid laner, Lee "Crown" Min-ho has signed for Optimum Zone Gaming after leaving North American team Counter Logic Gaming.
A few days ago, Crown posted an announcement on Twitter stating he is going to leave the United States of America (USA) to return to his home country, South Korea. The Korean Fomos reported on the 20th March, that Crown has joined the Korean challenger team, Optimum Zone Gaming (OZ Gaming). 
OZ Gaming is a very new organization to the Korean League of Legends scene.
The organization was founded back in January of 2019, fielding a roster in the Overwatch Contenders Korea.
On the 14th of January, 2020, the organization purchased the Challengers Korea (CK) slot of Versus Game and secured the roster of Rockhead.
Joining the team of OZ Gaming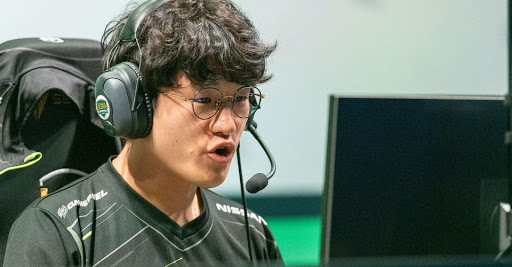 (Credit: Riot Games)
The OZ Gaming roster currently sits at the very bottom of CK.
The team's result so far this year has been shocking, even though the team fields several prominent players.
The two most notable players include Na "Pilot" Woo-hyung, the former Royal Youth bot laner who carried his team to the 2019 Worlds. And An "Ian" Jun-hyeong, the former mid laner for the Korean MVP, and the Chinese LPL teams LGD and Vici Gaming. 
Only up from here for Crown
Crown's performance this year is off to a rough start. The first few weeks on the rift, alongside the CLG team, did not look great.
The main issue much of the community had with Crown's removal, however, is that he was not close to the worst player on the team. While we all know the jokes of your team holding you back in solo queue, it was the case here. So far, OZ Gaming is 1 - 6 in the standings, dead last in the CK. 
However, with nothing to lose Crown can only improve. We know he can compete with the best, and now he has a chance to show it.
OZ Gaming, like Crown, have nowhere to go but up. If Crown can prove himself, during the remainder of the 2020 CK season, he might get the chance to compete in the LCK again. Something Crown's fans around the world are eagerly awaiting.