This weekend, all eyes were on the LEC's match of the week between EU titans, Fnatic and G2 Esports. 
With both teams coming off losses in the first day of week three, the matchup was already a little less gilded than in previous iterations - and its results have left neither G2 or Fnatic at the top of the standings with both teams having been overtaken by LEC upstarts MAD Lions and Rogue. 
The match of the week echoed this lacklustre standings positioning - with a 25-minute G2 victory dropping Fnatic to an 0-4 record in their last 10 games.
Part of Fnatic's crippling loss can be attributed to the draft, with G2's bottom lane securing themselves the killer combination of Kalista and Nautilus, in exchange for the slightly lopsided lane draft of Aphelios with a Tahm Kench support. 
Kalista currently sees the fourth highest presence in the bottom lane across the competitive meta - with 74% of that presence coming in the form of a ban.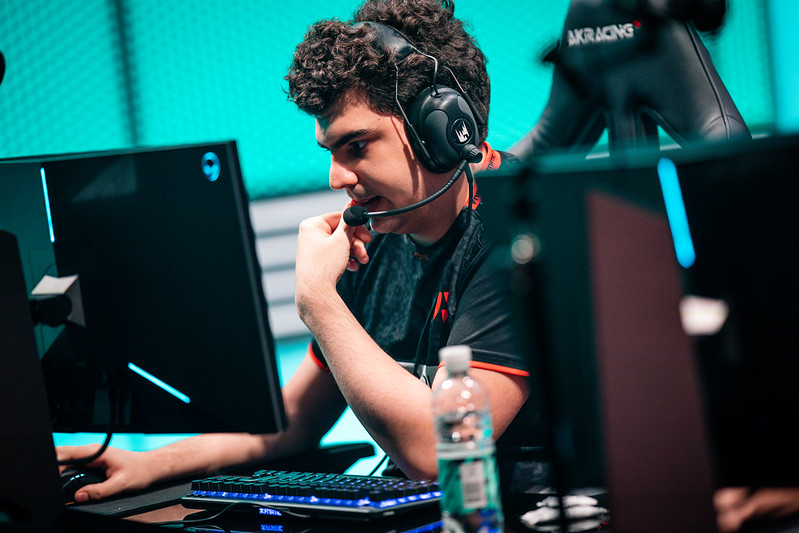 Fnatic were steamrolled by G2 Esports (Picture: lolesports)
By allowing her through the draft, Fnatic gave G2's bottom lane the room to completely take over the game, immobilising Fnatic's teamfight oriented composition. 
G2 combined this powerful bottom lane with a pick-focused composition, the combination of Pantheon, Twisted Fate and Mordekaiser putting out insanely high single-target engage and damage; it was clear almost from the beginning that Fnatic didn't stand a chance. 
However, their loss cannot entirely be attributed to draft. Fnatic's players have been performing below their week one standard in weeks two and three of the LEC, with particular criticism going towards top laner Gabriël "Bwipo" Rau and support Zdravets "Hylissang" Galabov for their risky engage plays. 
Fnatic's teamplay appears to be suffering, and the roster will have to work on their synergies in order to turn around their 3-4 scoreline in time for Summer Playoffs. 
Catch them against SK Gaming on Friday, July 3rd at 8pm CEST to see if they can begin the comeback, or if the orange and black squad are destined to remain a middle of the pack team.