South Korean
esports
organization T1, previously known as SK Telecom T1 or SKT T1, has lost their Chief Operating Officer (COO) today, on 16th July 2021. John Kim led T1's global portfolio and oversaw all the day-to-day competitive gaming for the organization. Fans of the organization, with top teams in the likes of
League of Legends
, should know the players, including the likes of
Lee "Faker" Sang-hyeok
very well. However, not everyone might know the people behind the scene, such as the late John Kim.
T1's COO John Kim passes away
At roughly 08:00 BST on 16th July 2021, T1 announced the passing of John Kim on Twitter. 
According to T1, their COO was hospitalized on 7th July 2021 due to "health issues" and succumbed on 16th July 2021.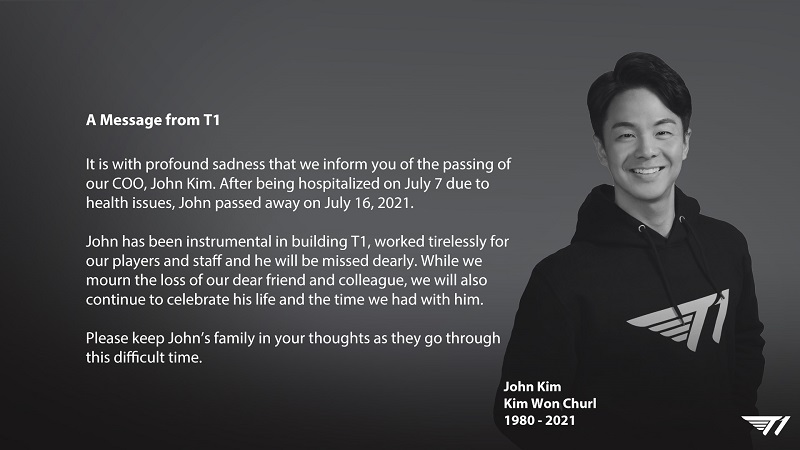 The tragic announcement from T1 reads: "John has been instrumental in building T1, worked tirelessly for our players and staff and he will be missed dearly. While we mourn the loss of our dear friend and colleague, we will also continue to celebrate his life and the time we had with him.
"Please keep John's family in your thoughts and prayers as they go through this difficult time."
At the time of writing, it is unclear what the "health issues" were, exactly. 
Content creator for T1 League of Legends, Nick "LS" De Cesare, who joined the organization back in November 2020, took to Twitter to express his feelings about the passing of John Kim, sharing the following image below.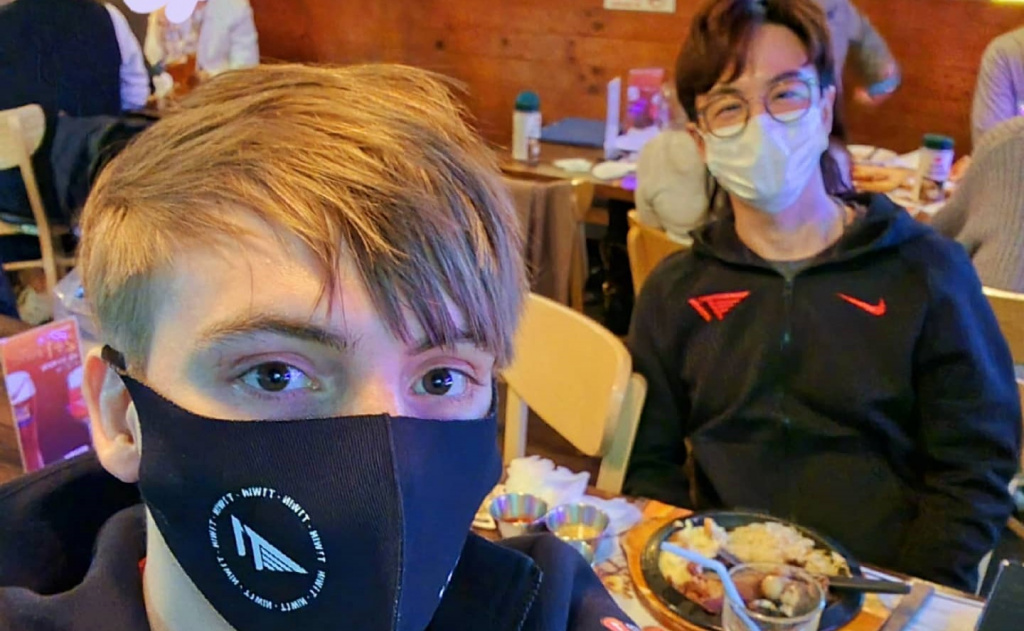 LS explains: "John was somewhat of a Father figure to me at T1. During Nov, he was constantly around me daily to help ease the turbulent month & always made himself available. He always stepped in for me w/o being asked, and I considered him a confidant. I was beyond fortunate to have known him."
Our condolences go out to John Kim's loved ones and family. May he rest in peace.
Don't forget to check out our dedicated esports section filled with news, tournaments and more.
Header image credit: Park Sang-Moon.