Marvel's Avengers released a little under two weeks ago to mixed reviews, with many praising the game in places, whilst bringing up the need for improvement. Generally, it seemed that many players were happy with the game, but more than a few of them agreed that certain areas of the game would need updating soon.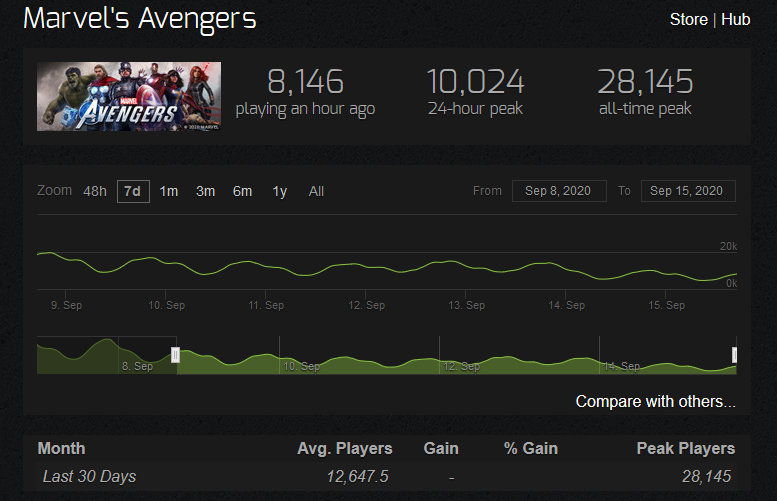 (Picture: SteamCharts)
In a thread on the game's subreddit, fans voice their opinions about Marvel's Avengers biggest issues and its dwindling player count. Right now, the title seems to be supporting around 8,100 active players, with its all-time peak only reaching 28,145 on Steam. 
Of course, the superhero title is also available on consoles, but such a drop within two weeks is certainly not a great sign of things to come. Fans also point out that there's a major lack of communication coming from the game's developers, which isn't giving active players much hope.
Today, developer Phil Therien took to Reddit in a brief comment that promises players that updates are coming. In a thread regarding a bugged in-game challenge, Reddit user ZiggyBlunt asked the Warzone Director directly about the progress towards the next update.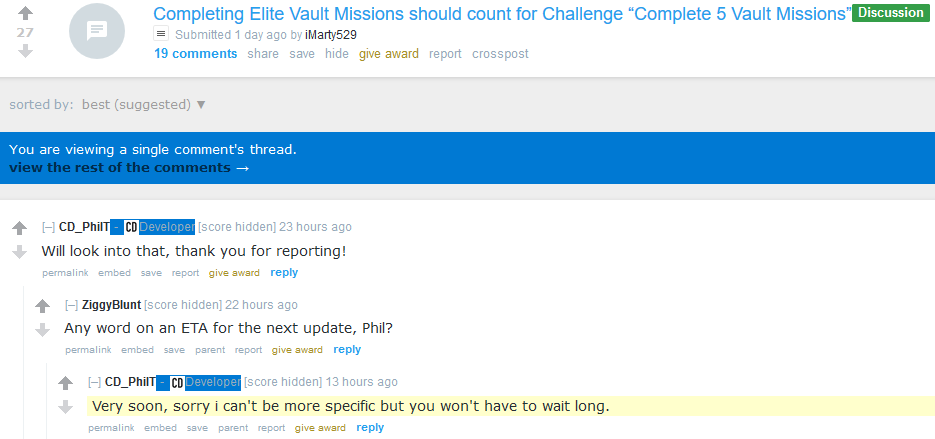 (Picture: Reddit)
Therien replied that the next patch is coming "very soon" and apologised for not being able to be more specific. Nevertheless, he did promise that players wouldn't be waiting long before the next update.
Despite a rocky player count on Steam, the game is still reporting strong sales and currently holds the top spot in the UK sales charts. Hopefully, with so many superhero fans in possession of the ever-expanding title, many will be returning to Marvel's Avengers when the first DLC arrives alongside a brand new Avenger.