In a recent series of complaints by Marvel's Avengers fans, it was reported that several hero outfits were being re-locked at random after a player had previously earned them. The bug that was removing player skins has now been fixed, thanks to a new update for the superhero game, but it seems that the lost skins have not been returned.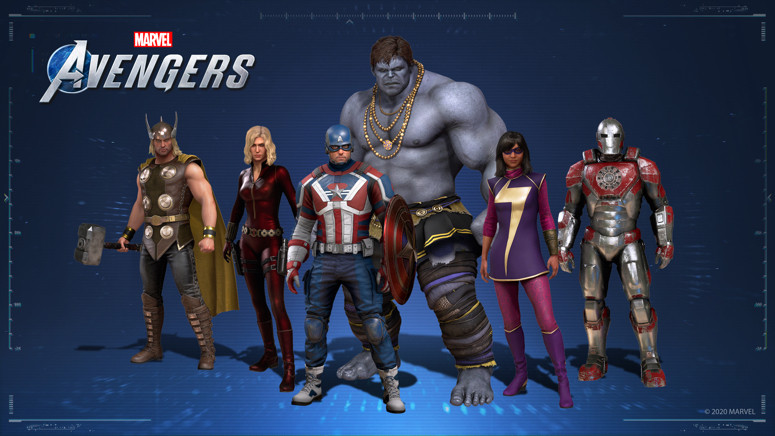 (Picture: Square Enix)
In a new blog post by the Crystal Dynamics team, the developer addresses the issue and promises that it's working hard to heed player feedback. The new patch should prevent further outfits from being lost across both console and PC versions of the game, but the team claims that they're still investigating how to return certain outfits to affected players.
The new patch entitled Build 12.11 on PC, or V1.2.5 on console, also brings a range of other fixes to the table. PC players will be glad to hear that they should no longer fall through the world when starting Avengers Initiative, whilst Xbox and PlayStation fans can enjoy a series of improvements to backup saves and load times.
The full list of patch notes can be found below:
PC Patch Notes: V1.0 Build 12.11     
Released September 6   
We released a hotfix-patch for Marvel's Avengers, build 12.11, in response to some significant issues seen for some players. This patch will be applied by Steam automatically when you next start the game. If your game does not update, please restart the Steam client.     
List of fixes for this patch:         
Fixes the issue where some outfits were being relocked. We are still investigating how to return outfits that don't come from the Marketplace or through Challenge Cards to affected players.     

Fixed a problem which caused some players to fall out of world when starting Avengers Initiative.     

 Fixes for certain DEVICE_HUNG crashes that some uses are experiencing.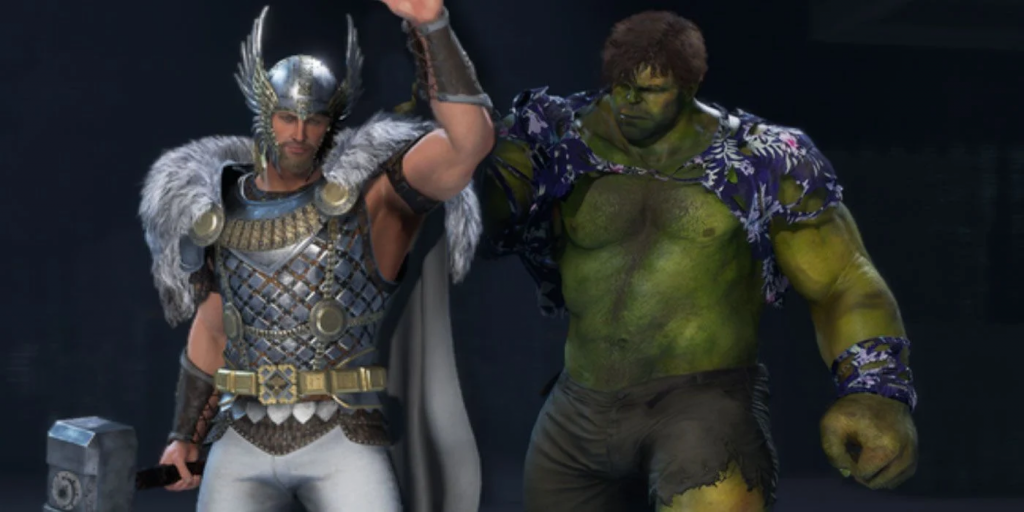 (Picture: CBR)
PlayStation & Xbox Patch Notes V1.2.5     
PS4 Released September 9, Xbox (ETA PM PST September 9)   
Patch fixes for V1.2.4 have been combined with V1.2.5 - the below patch notes account for both updates.      
Patch V1.2.5 resolves a number of playthroughs stoppers. Our next patch – V1.3.0 – will be our largest yet and will resolve bad states for bugs fixed in 1.2.5, as well as address hundreds of smaller quality of life issues. We are rigorously testing V1.3.0. to ensure it is ready for deployment, and will update you when we have a timeline to share!       
Patch V1.2.5:    
Resolved an infrequent bug where players are unable to progress with the campaign due to an infinite loading screen.        

This patch does not resolve the fix for those who have already encountered it – bad save states will be resolved in V1.3.0.         

Addressed majority of instances of a partially loaded Helicarrier which resulted in characters infinitely falling out of world when trying to access the Avengers Initiative.         

There are rare instances where this could happen still, but the patch ensures that loading back into the main menu and then returning to the Avengers Initiative will resolve it. We are still working to eliminate this bug entirely.          

Campaign Mission reward outfits will no longer disappear from Cosmetics Inventory UI. This presented as costumes that were previously unlocked through campaign progress - such as the Stark Tech outfits - reverting to a locked state.         

We prevented this from happening in V1.2.5, but the patch does not return outfits for those who have already encountered it – bad save states will be resolved In V1.3.0.         

[Updated for Clarity] Marketplace and Challenge Card outfits should no longer temporarily appear locked if you lose connectivity while in the game. We are still investigating locked Pattern and Vendor outfits.   

Updated Community Challenge UI that now reflects current community progress.      

Backup Save UI improvements     

Load time optimizations     

Xbox Only: Achievements should now unlock and increment properly. We are still investigating if all Achievements will be granted retroactively – our current theory is that story-based will, but challenge-based will not.
It's clear that the team behind Marvel's Avengers is working hard to fix issues as they arise, and listening intently to player feedback. At the end of the blog post, Crystal Dynamics even links to a range of locations where fans can voice their opinions, including Reddit, Twitter, Discord, Instagram, and more.
With a little luck, we'll have the Avengers game we always dreamed of within a matter of months. Many fans like the game as it is, but it's a fairly universal opinion that Marvel's Avengers could use some improvements in order to be something great.
Thankfully, Crystal Dynamics indicates that the next patch is set to be the game's largest yet.