Minecraft Live is back for its 2021 edition and after 11 years of gathering miners from all over the globe, more content, updates, surprise appearances and more await us in the next Mojang event.
The MinecraftCon-turned-Minecon-turned-Minecraft Earth (an event which was later retired), we get yet another Minecraft show filmed live and broadcasted to every nook and cranny of the internet.
As we still await the second half of the Cliffs and Caves update, we can grab a mushroom stew, our favourite wolf and sit for a day-long of blocky entertainment, no RSVP needed!
Of course, another ground-breaking poll will be unveiled the day of, but until then we can just worry about making it in time to the event so from when to set your calendar to what to expect, here's everything you need to know about the Minecraft Live 2021 event.
Minecraft Live 2021 date
The next edition of Minecraft Live will be broadcasted on 16th October 2021 (17th October depending on your timezone).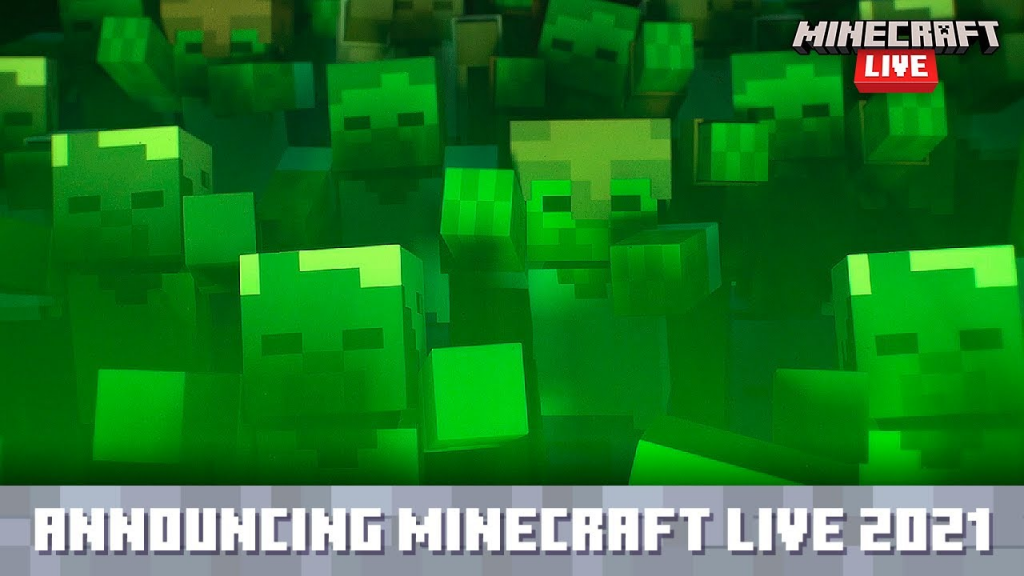 Minecraft Live 2021 broadcast times
Minecraft Live 2021 will be broadcasted at the following times for the different time zones:
Seattle: 9 am PDT
New York: 12 pm EDT
Sao Paulo: 1 pm BRT
London: 5 pm BST
Stockholm: 6 pm CEST
Tokyo: 1 am JST (October 17th)
Sydney: 3 am AEDT (October 17th)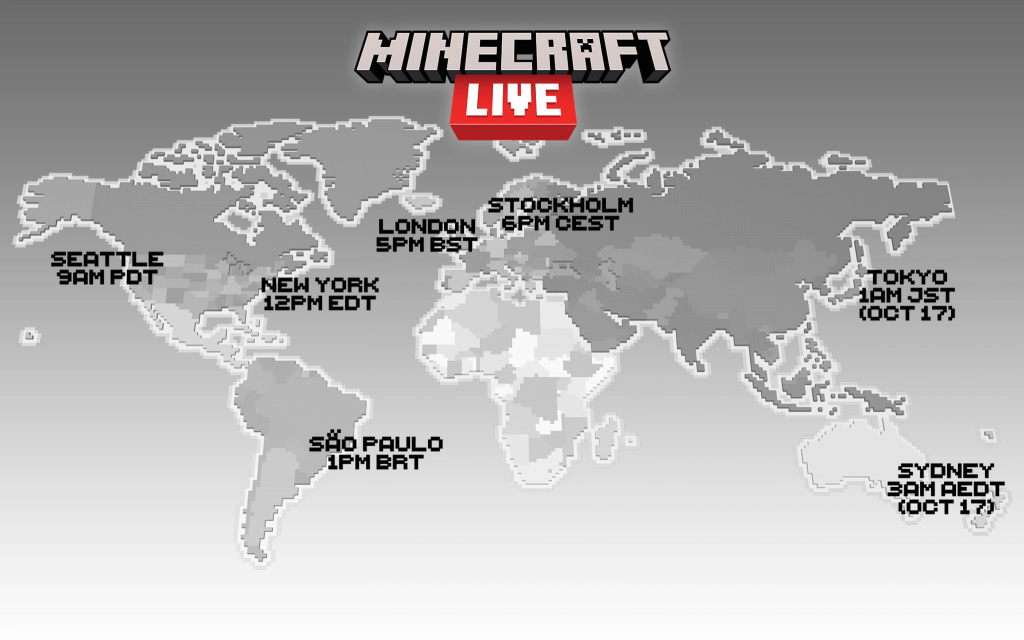 Minecraft Live 2021: How to watch
You can enjoy Minecraft Live 2021 on Minecraft's official event website and/or official YouTube channel.
Let's all mark our calendars and pray that Dream doesn't successfully screw up another crucial Minecraft mob poll like with the Glow Squid -- yikes.