Screenwriter Chris Terrio has revealed what really went on behind-the-scenes of Batman v Superman: Dawn of Justice and Justice League. In a lengthy and wide-ranging
interview with Vanity Fair
, Terrio describes turning in work he was happy with, then having his words "vandalized" by Warner Bros. executives.
Terrio explains that friend and Argo collaborator Ben Affleck brought him into the DC fold to do some character work on the script. But that the screenplay he was given ended with a scene that he immediately pushed back on.
"In the draft of the Batman/Superman script that W.B. had developed – the draft I was handed when I joined the project – Batman was not only branding criminals with a bat brand, he also ended the movie by branding Lex Luthor" says Terrio. "That ending was a point over which I explicitly went to the mat with the studio again and again. I argued that Batman cannot end the movie continuing this behavior – which amounted to torture – because the movie was endorsing what he did."
Terrio got his way, with Luthor's branding excised from the script. But he lost other arguments over smaller, dialogue-driven scenes that he believes gave meaning to the spectacular action sequences, with Terrio stating "This house of cards that had been built in order to motivate this clash between America's two favorite heroes made no sense at all."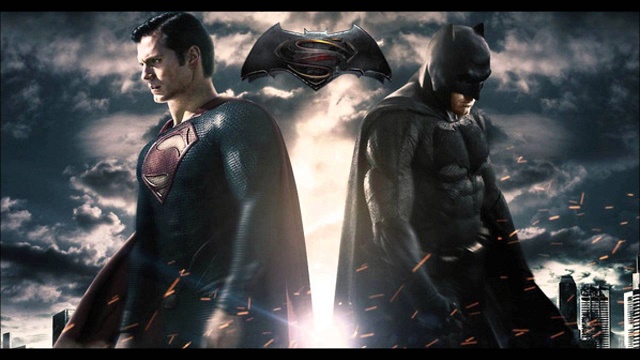 (Picture: Warner Bros. Pictures)
Terrio had a similarly unpleasant experience on Justice League, initially collaborating with director Zack Snyder, and writing a script that he felt made sense, only to see everything change when Snyder left the project and Joss Whedon joined with a directive to bring the film's run-time down, brighten the colors, and inject some humor into proceedings.
"My impression was that people in boardrooms started making the decisions. And they were decisions based on arbitrary metrics that had nothing to do with the stories that were being told."
Terrio was so unimpressed with the theatrical cut that he tried to have his name removed from the credits. But he's much happier with the 4-hour edit that recently hit streaming, listing the aspects of Zack Snyder's Justice League that he prefers as follows:
"Willem Dafoe's performance in the Aquaman story. Obviously the character Iris West. And most centrally, Ray Fisher's performance as Cyborg. It was always the heart of the film to me, and just meant so much to me personally, because so much of my heart and life were put into that story."
To read the full interview with Chris Terrio, head over to Vanity Fair.