A title that took the world of gaming by storm in 2020, Ghost of Tsushima has been ultra-popular amongst players since it was released on PlayStation platforms. While the title has remained a PlayStation exclusive to this point, there are rumblings that a PC port is not far away.
Nonetheless, the highly-acclaimed title is set to be made into a terrific cinematic experience, and just got one step closer to hitting your screen. Catch up here on all the latest news as the Ghost of Tsushima movie screenwriter has been announced, here are all the details.
Ghost of Tsushima movie revealed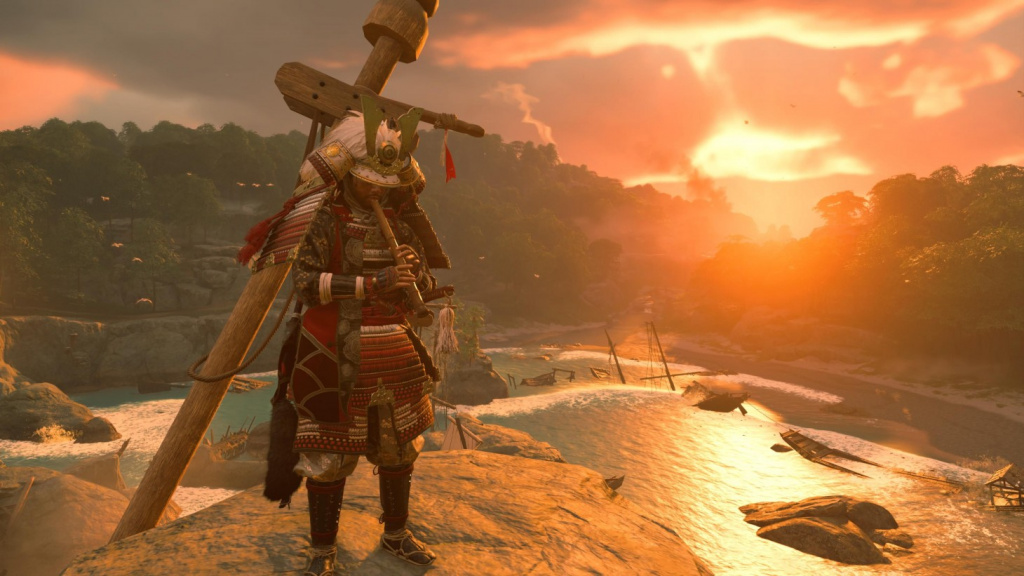 There's no denying the success of Ghost of Tsushima after the PlayStation exclusive blew up in popularity shortly after its release. So much so, that even UFC fighter Isreal Adesanya dawned a popular mask and hat from the title as he walked to the cage at UFC 263.
Back in 2019, Sony organized a group titled, PlayStation Productions, with the intent of transitioning some of their popular titles into cinematic form. It was intended to branch out its reach to further avenues and audiences, and it seems that's now being achieved.
After it was initially announced that Ghost of Tsushima, the ultra-popular action-adventure title, would be made into a movie, the story seemed to fade from the headlines. With only a director initially announced (Chad Stahelski who directed John Wick) there didn't seem to be a full spin of the wheels just yet. But things have now changed, as PlayStation Productions just took a massive step towards the Ghost of Tsushima movie becoming a reality.
Ghost of Tsushima movie screenwriter announced
In a bit of breaking news, the Ghost of Tsushima movie received a massive boost as the popular and accomplished screenwriter, Takashi Doscher, signed on to work his magic on the film. This is big news for Ghost of Tsushima fans as the upcoming movie has now paired a Director and Screenwriter.
While there is still yet to be a date announced for the release of the Ghost of Tsushima movie, the ball certainly seems to be rolling, and it shouldn't be long before fans can experience the journey once again.
Featured image courtesy of Sucker Punch Productions.