There's a good amount of thought that comes into picking the right mod for your gear in Outriders. You need to think about your play style and how that mod either matches it or goes against it. 
Also, there's the locking system to worry about. On epic gear and above, you can only mod one slot and once you do that, the other slot is locked before. For more information on that, check out our previous article. 
While selecting the right mod can be a challenging task, we have one mod that all players should try and equip on all of their weapons, no matter the type. 
The best mod in Outriders 
Though some players stand by healing or weakness mods, we feel the best mod in Outriders is "Death Chains." This spectacular mod wraps enemies up in red chains with random bullets and deals a significant amount of damage to them over a few seconds. 
The mod deals a set amount of damage based on your weapon's level. For a level 24 weapon, Death Chains deals 1,564 damage over the course of three seconds. Pair this with the base damage your weapon does with bullets and you can drop enemies in no time at all.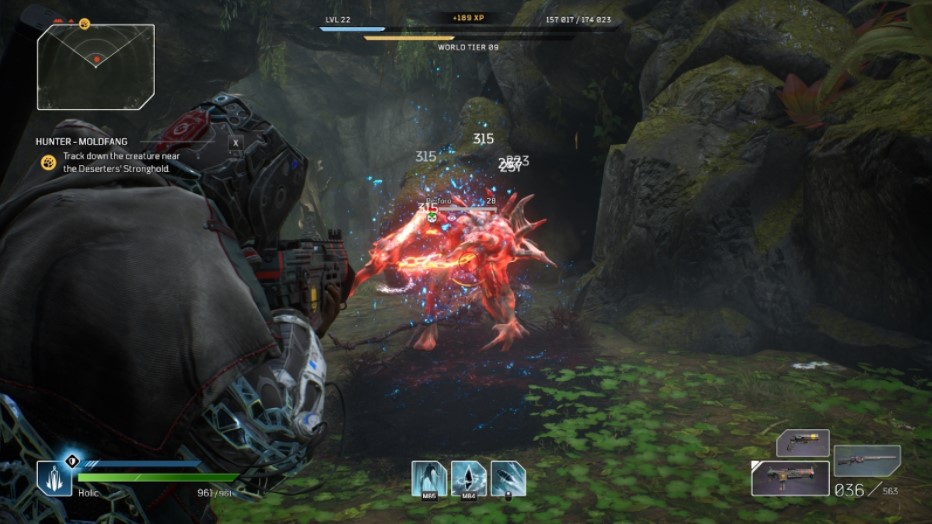 Death Chains in action. (Picture: Square Enix)
The best part about Death Chains is that it's useful for almost all playstyles and weapon types in Outriders. Whether you're rocking an assault rifle or shotgun, the mod is incredibly useful and deals straight damage that's almost unrivalled. 
However, the one problem players have run into is actually acquiring Death Chains. A tier 2 mod, it's not too common to find from loot drops. Though, once you do, make sure to dismantle whatever weapon you find it on. This way, you can have access to it for any other weapon you want to use it on in Outriders.