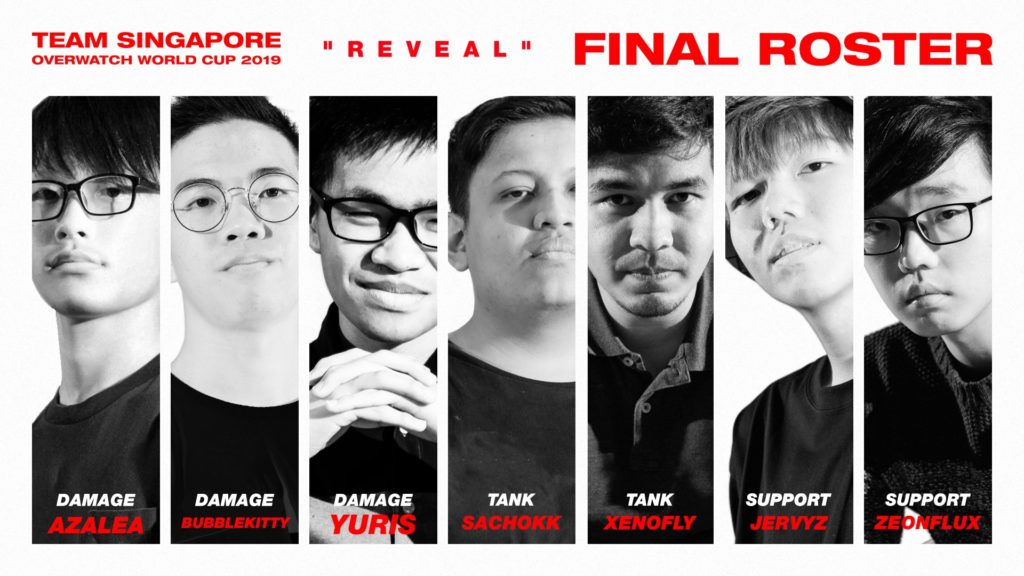 While Azalea was the original pick, Nicholas "Caldoren" Tay, Team SG's Community Lead, explained that they thought he would be unable to avoid his military enlistment set to begin on 14th August. Marcus "Akame" Kwa was submitted as a replacement DPS to Blizzard.
Meanwhile, Azalea was seeking the deferment from the Central Manpower Base with the help of an endorsement letter from his team and Blizzard themselves. Deferring National Service for esports is no small feat. Previous esports players from Singapore have had to miss events or leave teams due to NS commitments. Stanley Aw, a 20-year-old Counter-Strike player was the last person to be granted the privilege back in 2005.
In the end, Azalea's deferment was granted to allow him to 'complete tertiary education' rather than specifically for the OWWC, but his position in Team Singapore was apparently taken into account.
Many countries still have National Service and there are multiple accounts of players having their careers halted or put on hold to fulfil the obligation. South Korean players that start competing at a young age, establishing reputation before taking the compulsory break.
As esports enters the mainstream, players and fans alike hope it helps players attend events and not miss crucial years of competition in their prime. The same can be said for visas, with governments slowly starting to recognise esports as a worthwhile and valuable industry to be involved in.
The Overwatch World Cup 2019 is set to take place on 1st - 2nd November, with Team Singapore participating as one of the 42 teams in the Preliminary stage. The top five teams that top the single elimination gauntlet will face either South Korea, France and the USA in Group A or China and Canada in Group B of the main event.