With esports becoming an increasingly growing market, OverActive Media, a company that owns franchises in League of Legends (Mad Lions), Overwatch League (Toronto Defiant), and Call of Duty League (Toronto Ultra), has announced plans to build a 0 million multifunctional venue, scheduled for 2025.
The news came in the form of a YouTube video posted in the recently created OverActive Media YouTube channel, giving us a glimpse at what the stadium might look like.
According to OverActive, the stadium will be located "in the heart of the historic Exhibition Place grounds of Toronto," looking to position the venue as "Toronto's next entertainment landmark."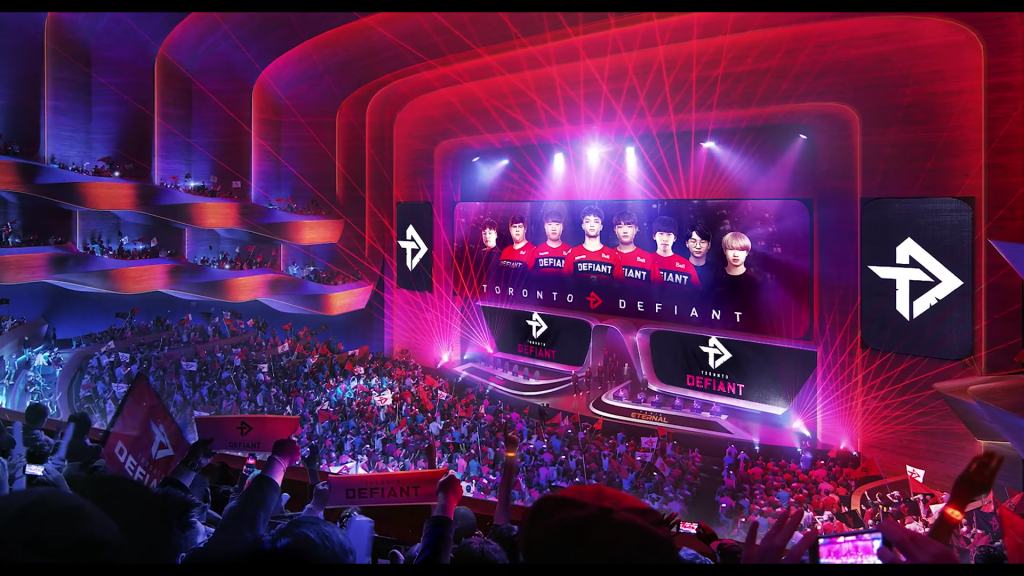 (Image: OverActive Media)
On top of being the home of their esports teams, the stadium will aim to play host to more than 200+ events per year, including concerts, and other types of entertainment experiences.
Chris Overholt, CEO of OverActive Media, stated: "We are building a world-leading, 21st-century sports media and entertainment company and this best-in-class performance venue will be the chosen home for a new generation of fans that think differently about their entertainment choices and experiences."
It remains to be seen if the ambitious plans come to fruition, especially after OverActive was hit hard due to the COVID-19 pandemic, forcing them to layoff key staff in 2020.